Kolkata, the 2nd largest city of India is full of finely carved archaeological sites, magnificent temples, historical landmarks and splendid natural beauty. Overall, the city has a perfect combination of modern art with an abundance of traditional culture in life. The incredible city has a lot of sightseeing places and lively cafes for all the travellers and residents. If you are keen to explore the richness and beauty of this city, then you must visit these places here.
Howrah Bridge and Princep Ghat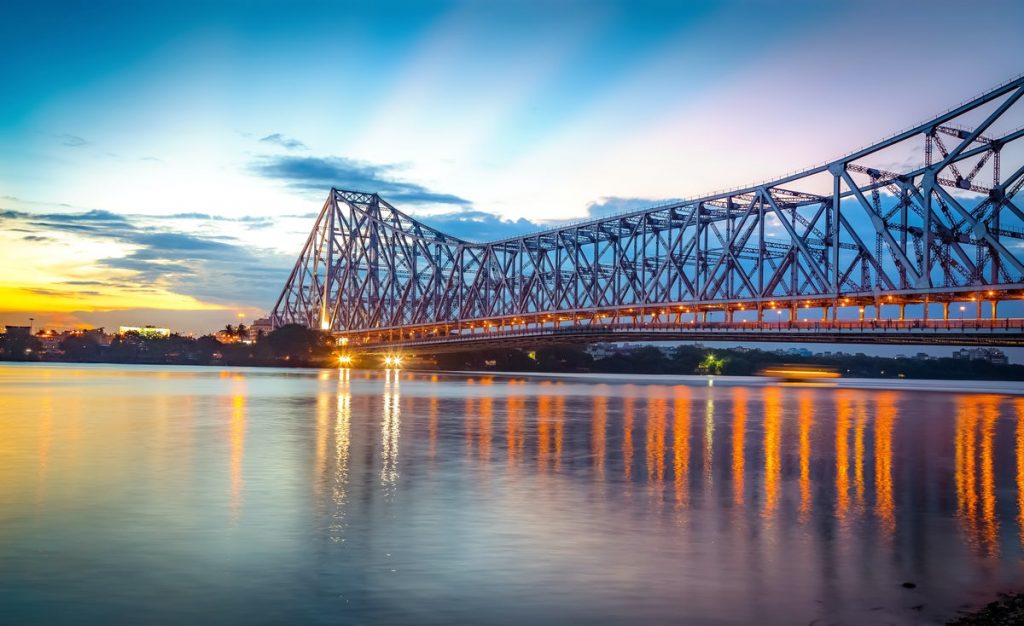 Howrah Bridge is one of the most famous spots in Kolkata. It is known to be one of the longest bridges in the world. The bridge was renamed Rabindra Setu in honour of the great Indian poet, Rabindranath Tagore. Make a visit here in the evening and have a look at the elegant lighting, scenic Hooghly river and soothing sunset view. You can even enjoy a romantic ferry ride at the Princep Ghat located near the bridge. These 2 locations can be covered together. Enjoy a boat ride on the Ganges and have a look at the city covered in lights.
2. Victoria Memorial
Have a look at the opulent white marble hall that was built in memory of Queen Victoria. The memorial is nestled amid a green garden having fountains. With time, the memorial got transferred into a museum. Take a walk and have a look at the ancient artefacts, books and portraits. The monument looks splendid once illuminated with glowing lights at night. You can even enjoy watching the sound and light show over here.
3. Dakshineswar Temple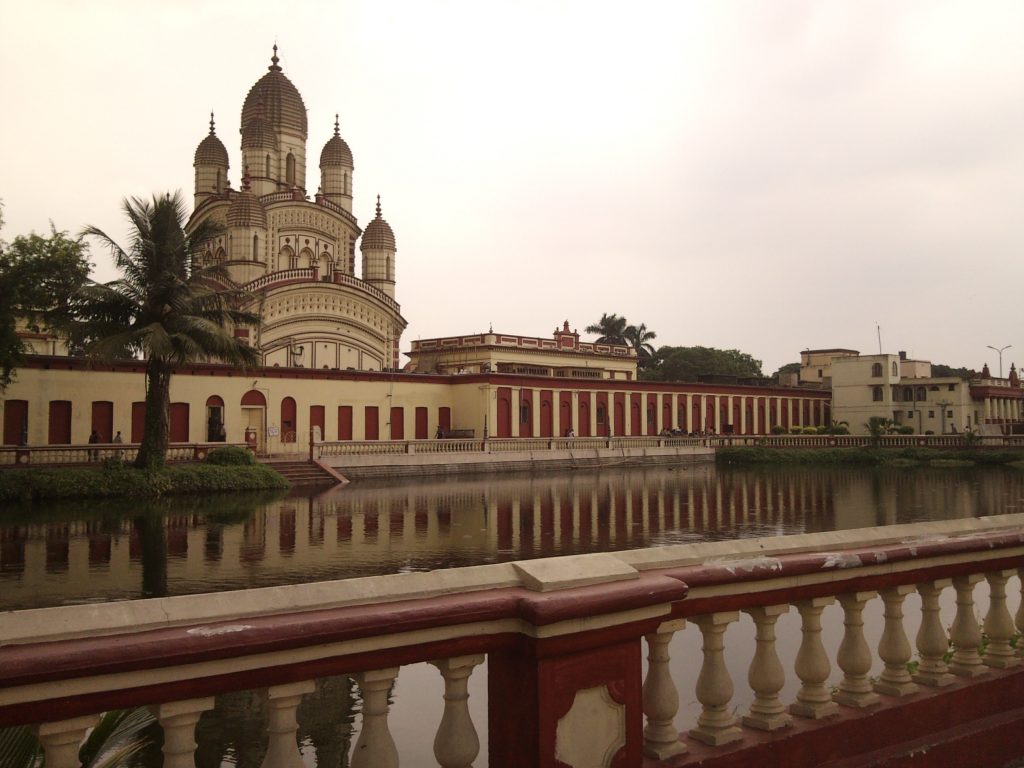 A temple of goddess Bhavatarini(Kali) that reflects the Indian mythological roots. Many Hindu devotees visit this pilgrimage to sanctify their inner mind, body and soul especially during the time of Durga Pooja. As you walk around the temple have a look at the classy Bengali architecture. Your trip to Kolkata is simply incomplete if you miss visiting this temple.

4. Mother Teresa's House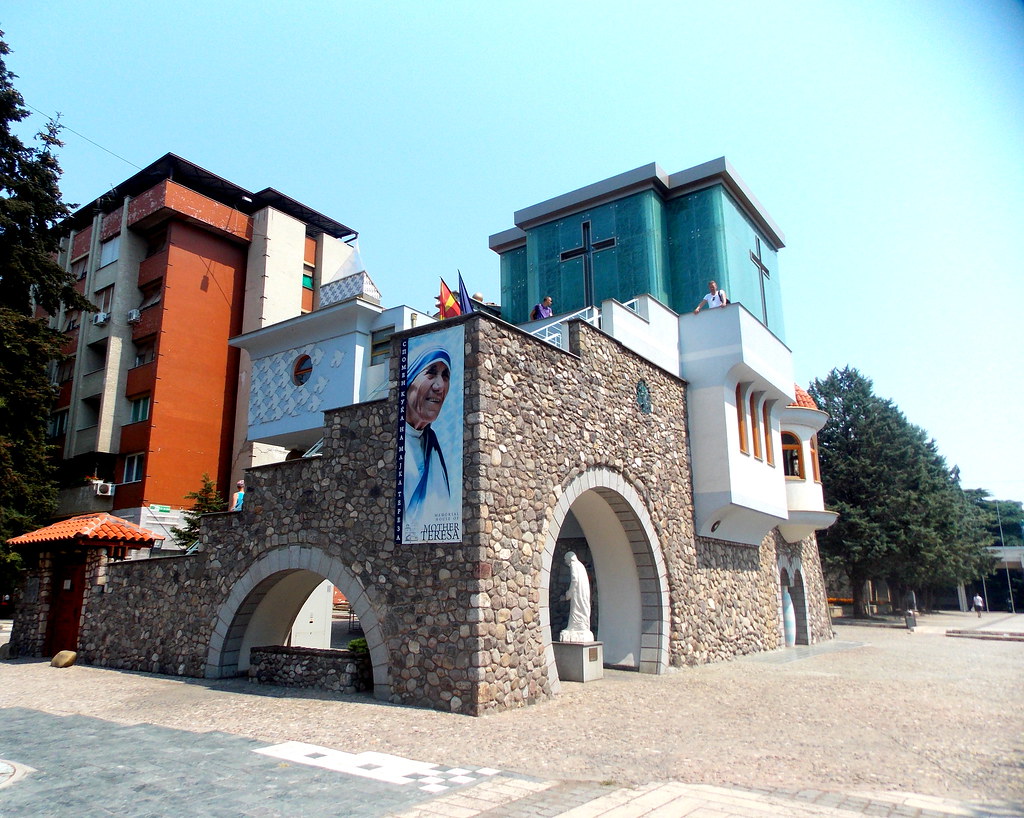 The place has a tranquil vibe that influences one and all to live a simple and peaceful life just like that of Mother Teresa. Know about her ideologies and try to fit in her footsteps as you be here.
5. Belur Math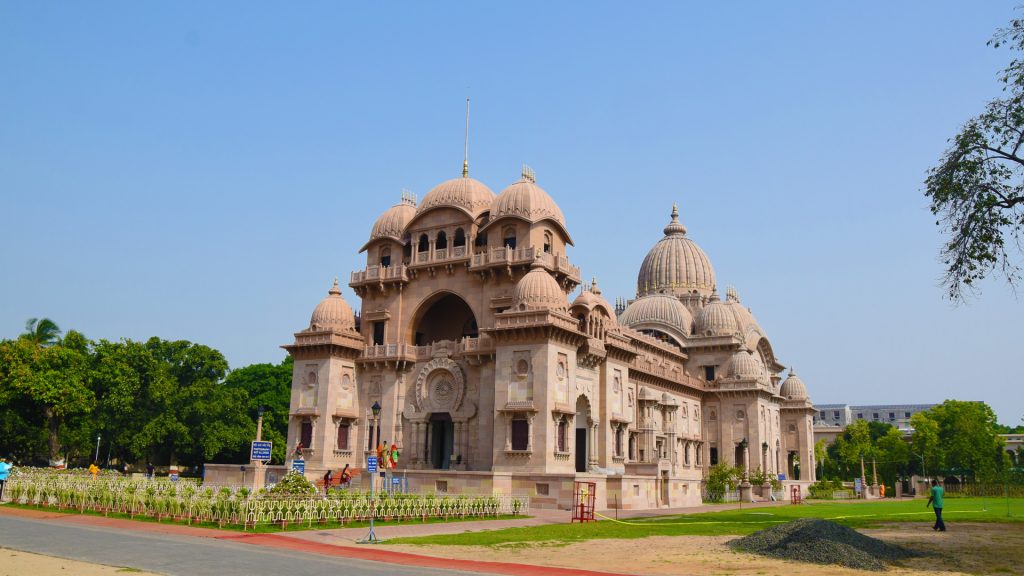 The temple has shrines dedicated to Sri Ramakrishna, Sri Sarada Devi, and Swami Vivekananda. Feel relaxed as you enter this spiritual place having a very peaceful vibe. People from places visit this temple in search of serenity. The place was a headquarter of the Ramakrishna mission.
Apart from these 5 locations, Kolkata has a lot more for explorers. If time allows then you can also visit Fort William, Eden Garden and Elliot Park on your trip. If you enjoy having tangy and spicy Chinese food, then take a walk around the Tiretta Bazaar(Old Chinatown) where you will find various street food vendors selling scrumptious food. The vibrant city also has an active nightlife, for such an experience visit Park Street where you will find many cafes and pubs. You can even enjoy a candlelight dinner over here.