Your kids are everything for you. So, even if your kids have grown up, you love to surprise them on special occasions, especially on their birthdays. Whether he or she is a 5 years old kid or has grown up to be a lovely teenager, they always look forward to a happening birthday each year. 
If you have been recently thinking about how to surprise your child this year, there can be several ideas to make memories of. Often elders think of a birthday decoration as per their convenience and liking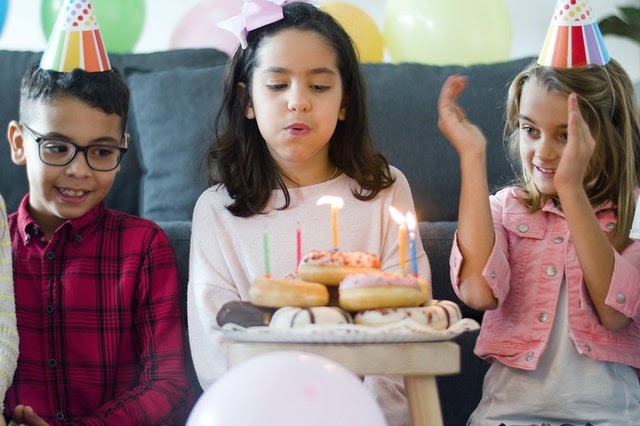 In this, there can be several times when the child does not like the decoration. After all, it is your kid's special day. Hence, the birthday decoration should be something that they fall in love with and can cherish memories for a pretty long time. 
Here are some of the amazing birthday decoration ideas for kids that your kids surely love and will enjoy. 
Glittery Birthday:
If you are planning to surprise your grown-up kiddo, you will like to arrange for something that is elegant yet attractive. This is because they might not like the usual theme birthdays with fairy tale cartoon characters or so on. If you are searching for kids birthday decoration ideas at home, arranging for a glittery birthday is one of the best options that you can have. 
This is one of the simplest options where you can decorate the room with glittery balloons of mostly the colours black and white. Adding up LED lights and other lights that make the balloons sparkle, even more, is another amazing idea here. Though this is a simple trick but can make the area extremely pretty and attractive. 
Mixed Colour Theme:
If you do not wish to add up the black and white colour, you can get this mixed colour theme for your kid's special birthday event such as the first birthday or so. If you do not wish to arrange for the baby's first birthday in any banquet hall outside, you can still efficiently plan a birthday decoration at home for kids. Whether it is your son or daughter, having a mixed colour theme is something that everyone loves to have. 
Why just for the first birthday celebration, you can have this decoration theme for children of all age groups. Make use of balloons of different colours to create different design patterns to decorate the room. Also, you can use balloon alphabets to write the entire message of birthday along with the name and age of the child amidst the decoration. 
Choosing the right colours for the designs will create a stunning appearance of the entire space that your kid will surely love. 
Cabana at Home:
When your child starts growing up, they will keep on expecting what will be their next birthday surprise. It is not always that they will expect guests to appear at home for a big party thrown. Kids will get happier if there are surprises just revolving around them. They will love it if you spend the day with them and arrange something amazing for them.
So, if you do not have any kind of plans to call over guests this year for a lavish birthday party, still, you can surprise your kid by decorating his or her room in a different way. One of the children's birthday decorations ideas that you can have is that of the Cabana at Home decoration. 
The major attraction of this decoration is the tent that is created with the help of net cloth and fairy lights. The cake cutting arrangement is done inside the tent that makes the kid feel extremely special and excited. Apart from this, the entire room is filled with different coloured balloons that the child has to cross to reach up to the tent. 
Princess Birthday Surprise:
Hhmm!! If it is a girl, it is for sure that she will get an extra amount of pampering. Of course, boys too are adorable, but honestly, daughters are always treated like a princess by the parents. 
So, if it is your princess's birthday, there has to be a surprise worth her. Quite predictable, when you are having a princess birthday surprise, it has to be everything in pink. Not just a single pink colour, but different shades of pink. The balloons, the curtains, the table cloth, the festoons, and everything comes in different shades of pink. A touch of gold here and there such as a small golden crown or the name of the kid mentioned in golden balloon alphabets or so on completes the look. 
Baby Hand Moulds
Hand moulds have become quite popular today where people create a mould of their hands in different ways to keep it as a memory to cherish ahead. Your child is small today but soon time will fly and your child will grow up. Those tiny little folded hands will also grow up and you will miss these amazing days of innocence and delicateness. 
Why not this birthday, you create hand moulds for your baby and offer him or her a special surprise. Small kids love to experience such amazing activities. Let your kid enjoy this art of getting a mould created of his or her small hand. You can keep this mould as a decoration and memory along with the family photograph that you have in your house. 
Customized Cakes:
If you are looking forward to throwing a birthday party for your kid, you will require a big birthday cake too. There are several cake options available today but they might not interest your kid. Your kid may seem interested if you get a customized cake of his or her interest. There are so many customization options available today from which you can choose or can order a customized cake too as per the choice of the kid.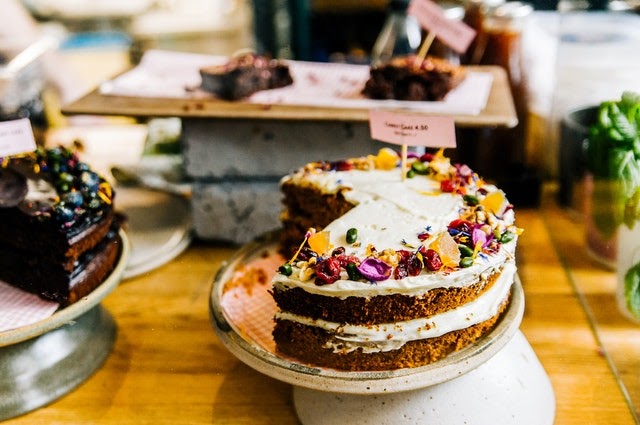 It can be the special Disney character that your kid loves or can be some other options such as a toy house cake, or the delicious cake from the story of Hansel and Gretel, and others. Today, you just have to mention the item that you want and the cake can be customized accordingly. When the child gets a cake of such type, you can see the spark in their eyes that mentions how happy they are on their special birthday. 
Movie Screening:
The ideas for kids birthday parties do not just include decorating the house and throwing a party. There can be many other things too that can be done as per the choice of the kids. If your child is quite interested in watching movies, why don't you let him or her have a movie marathon throughout the day? Call over a few of the friends who also enjoy watching similar movies and let your kid spend the whole day with friends and movies.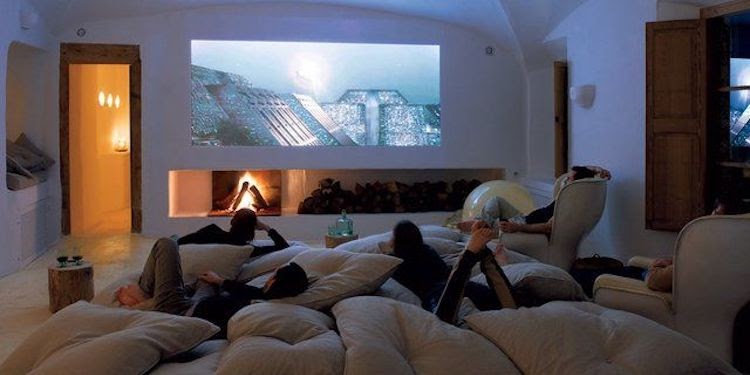 Set up a movie screening at home itself with a large screen and comfortable seating so that your kid along with the friends and enjoy some of their favorite movies throughout the day. Of course, make sure to take care of their food and drinks while they are enjoying their movies. 
Midnight Surprise:
If it is about surprising your grown-up kid, nothing can be as great as the midnight surprise. As the clock ticks midnight and the birthday starts, a bell will ring on the door that your child needs to attend. 
He or she will be surprised with friends and other family members shouting out happy birthday with a birthday cake, candles, whistles, and balloons. 
As the saying goes by, if the day starts on a happy note, the entire day goes on full of excitement. Try this and let your child get surprised so that a smile keeps on running on his or her face throughout the day. 
Balloon Shock:
When thinking of birthday decoration ideas for kids at home, the balloon shock is another amazing option that you can try. This decoration idea can be arranged in a simplistic way or can be added up with different customization ideas too. 
Let us start with the simple one. You have to keep a big box of inflated helium balloons in the kid's room. The child needs to open the box and the balloons will come out of the box giving your child a surprising and pleasing shock. 
Now comes the customization part. You can attach colourful ribbons with the balloons that will make them appear even more beautiful. Also, you can attach some old photos or messages from friends and family to these ribbons that will surely make your kid even happier than before. 
Birthday parties are always special for your kids. They wait for the day in the hope of how you will celebrate the day for them. So, one of the ways to see your kids happy is to stand up to their expectations and surprise them with amazing decoration ideas for their birthdays each year. There are plenty of options and you can try different ideas each year so that you can see that happy glow on your child's face every time.