Your kids are everything to you! So even if your kids have grown up, you love to surprise them on special occasions, especially on their birthdays. Whether he/she is a 5-year-old kid or a grown-up teenager, your child will always want to have a happening birthday party celebration every year. If you have been thinking about how to surprise your child this year, here are the best kid's birthday party celebration ideas. For organizing an interesting birthday surprise there must be a themed balloon decoration because it is your kid's special day. Hence, the birthday room decoration should be something that your kid loves. Here are some birthday decoration ideas for kids.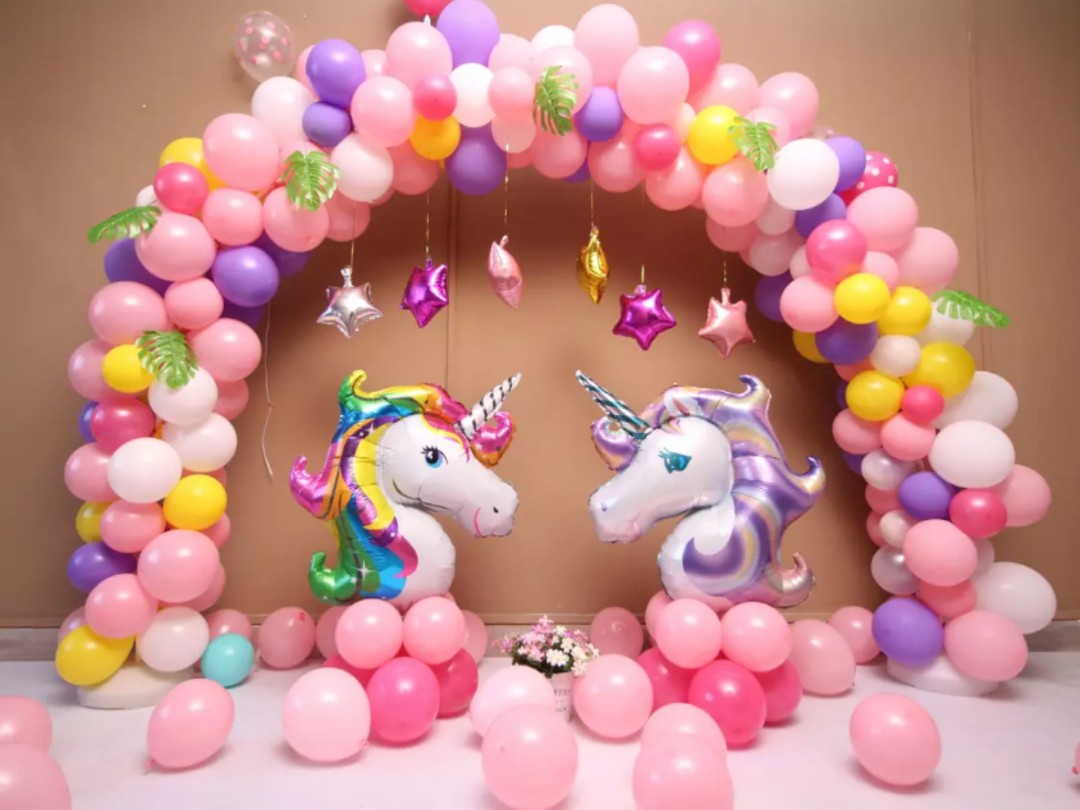 The unicorn theme balloon decoration is multicoloured. It is a good decor idea for a kid's first birthday decoration as little kids like bright colours. You can also get it done if your kids love unicorns. This balloon decoration can be done at home or hotel, wherever you wish to organize the party. We think this is an amazing balloon birthday decoration theme for kids of all age groups.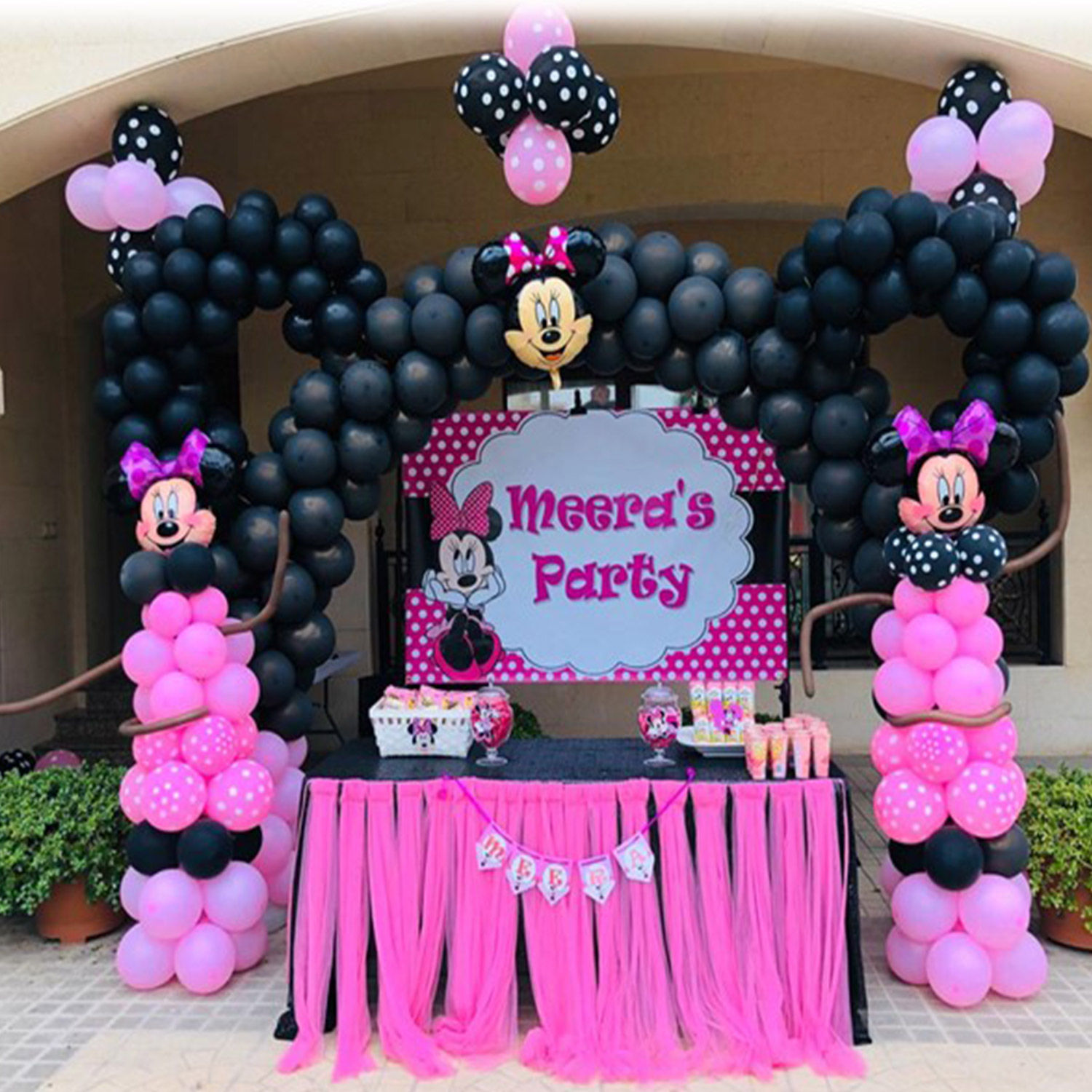 Hhmm!! If it is a girl, it is for sure that she gets an extra amount of pampering. Of course, boys too are adorable, but honestly, daughters are always treated like a princess by their parents. So if it is your baby girl's birthday, this Minnie Mouse balloon decoration would be best for her. And if she is a fan of Minnie Mouse too then, there is no need to search for more themes.
Peppa Pig Theme Balloon Decoration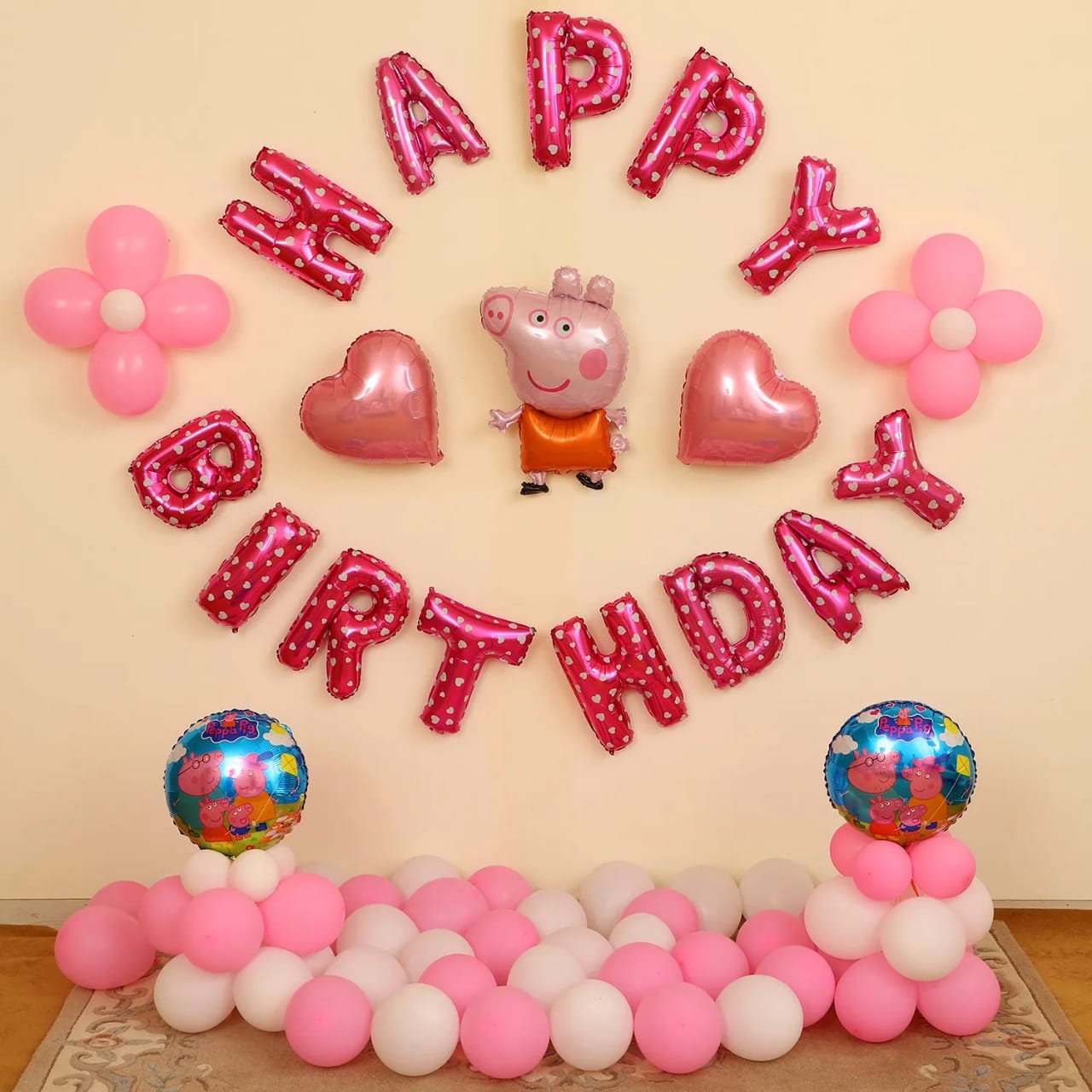 Nowadays, kids love the pink Peppa Pig! It has become their favourite comic character. So if you are searching for birthday decoration ideas for kids at home or hotel, this theme is the best. Let your kid enter his room surprisingly on his/her birthday. We are sure that your child will love this surprise celebration.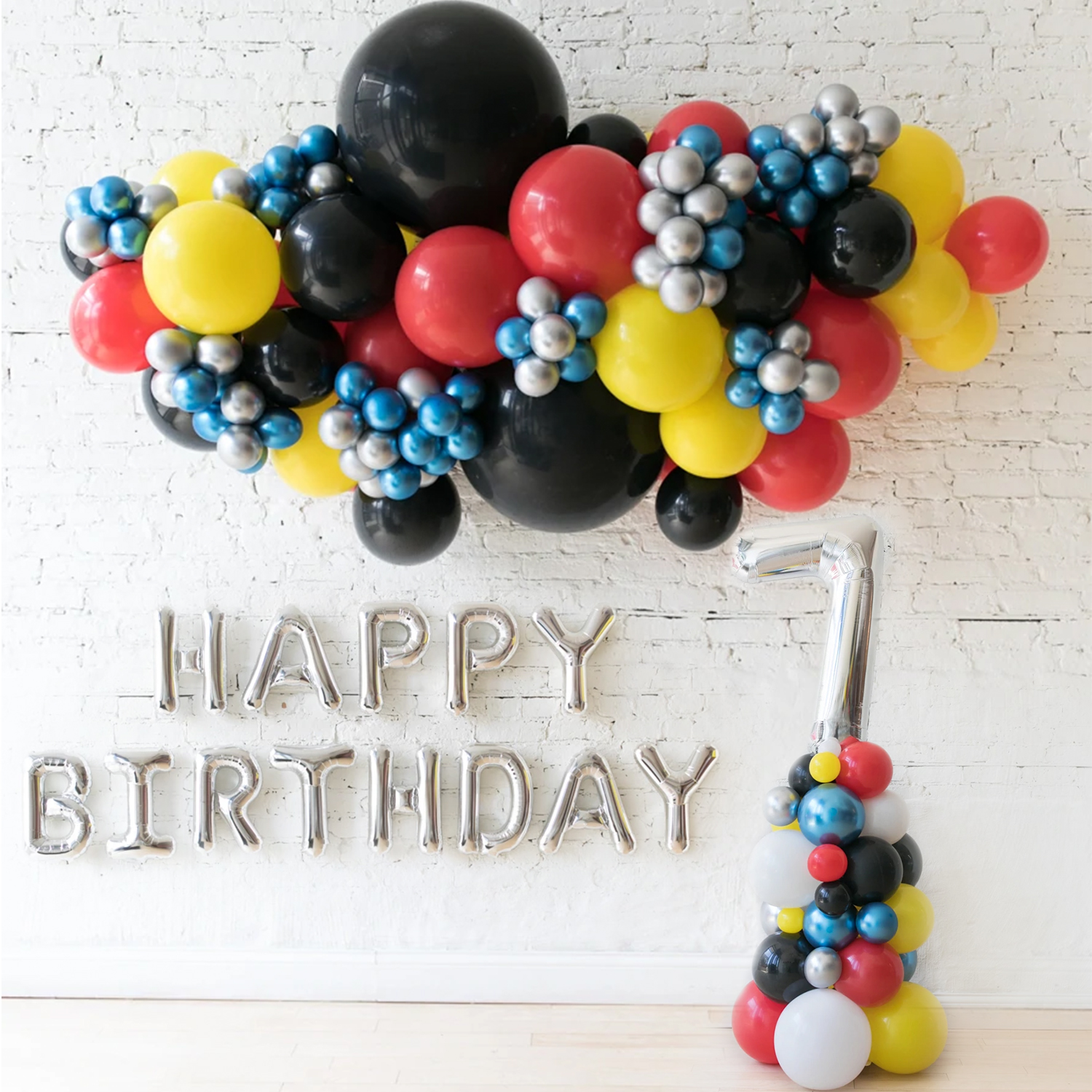 If you are planning to surprise your grown-up kid then you don't need to search for comic decor themes. The black balloon decoration looks very elegant and is perfect for a teenager's birthday. It has balloon bunches, arches, stands and a numeric foil balloon. Happy birthday, letter foil balloons are also used. A combination of many multicoloured balloons is used along with black-coloured balloons. Altogether, it looks very classy.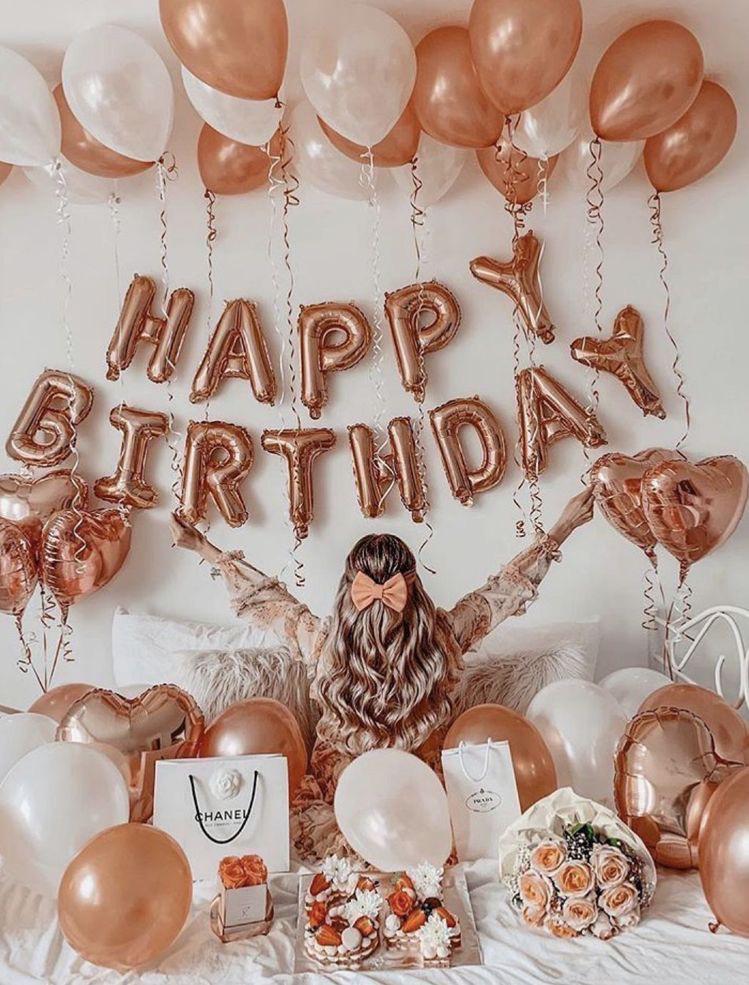 Here is another balloon decoration theme that is best for a teenager's birthday. If your child likes rose gold colour a lot then this is the best balloon decoration theme for him/her. A colour combination of white and rose gold is chosen for this decor that just looks perfect.