Thrillist is all about eating, drinking, seeing, doing, and getting out in the world. And, although there isn't anywhere to go at the moment because of the coronavirus pandemic, there are still plenty of things for you to eat, drink, see, and do. They just look a little different right now.
Being locked in the house together means couples have to find creative, intentional ways to spend quality time with each other. Whether it's a game night, movie night or something more romantic, nurturing your relationship and cultivating meaningful connection, especially in the midst of a world crisis, is critical.
So, until you can sidle up to the bar, check out a new restaurant, board a plane, go dancing, see a concert, catch a movie, or simply hug a friend, we've got your virtual experience and other distractions right here. Join us in staying together apart — until then take a look at our Digital surprises.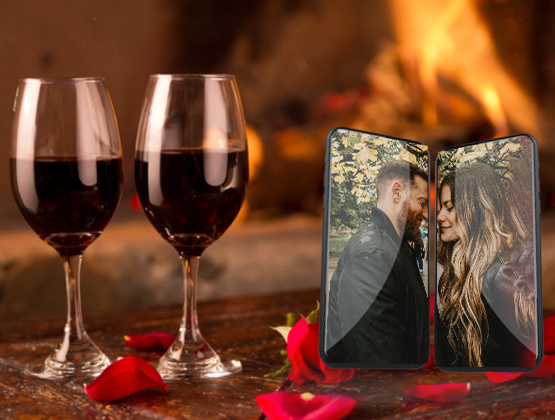 Need the feel of enjoying moments with your partner while staying in? Of course you do. Luckily for you, now we have a virtual candlelight dinner package which you can enjoy with your partner. Now you and your partner can have a memorable time from the comfort and safety of your respective house. Our package includes many fun activities which you can enjoy with your girl/boy and can have a great time together.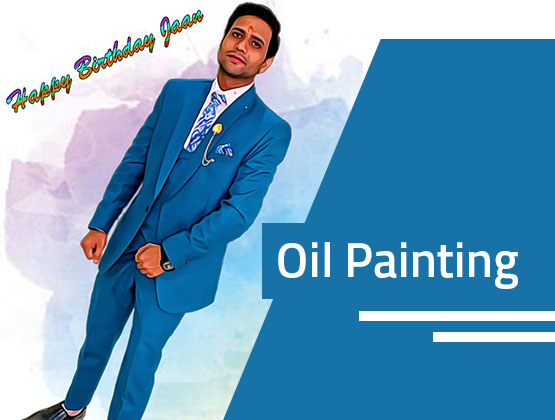 Wouldn't you like to your beautiful image in an oil painted version? So we have an artist who can design this for you.All you have to do is share the picture with us and then you can even surprise any of your loved one with this beautiful gift. The portrait will be emailed/Whatsapped to the email ID/number you share with us.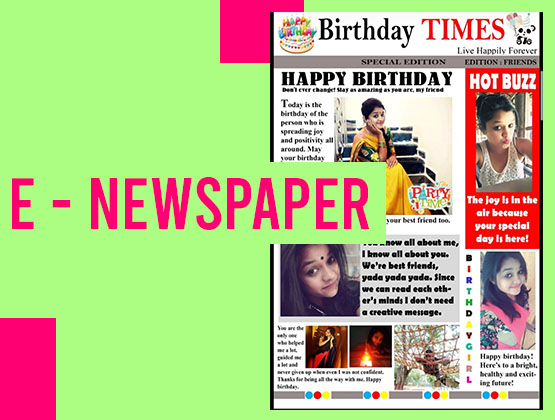 Everyone secretly dreams to be right at the front page. So gift this truly amazing personalised newspaper front-page print. The newspaper page will have your choice of newspaper name, headlines and other details. Gift them an amazing piece of E-newspaper and make them feel special.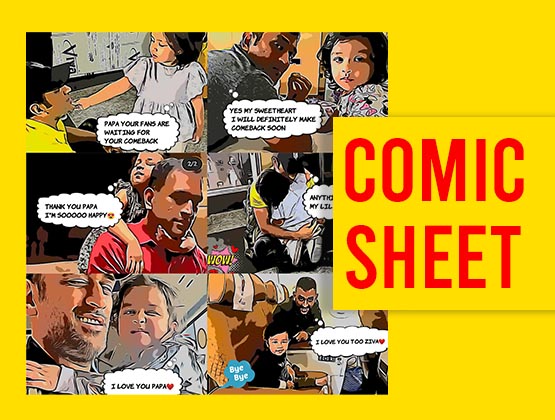 Wondering about giving them something different? We have a Comically designed sheet for you. Gift them a beautifully designed comical version of your photos along with messages or a conversation.All you have to do is share your favourite photos and text you want and we will convert it into an amazing comic sheet.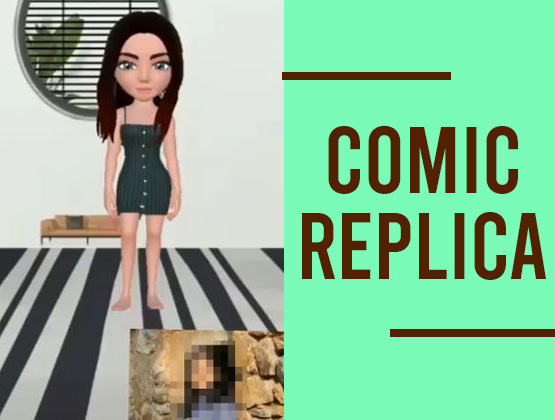 Now you can send your message in the form of the funny comic character and bring a smile on their face. All you have to do is share the audio message with us and we will make it into a funny and interesting video message to send away. You can even place their picture on the video message.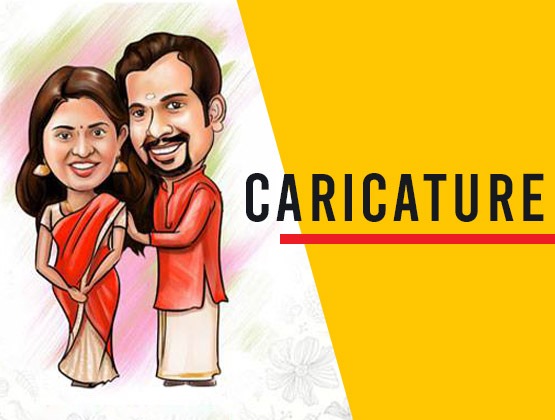 This virtual caricature digital poster is personalised for your special person – making it the perfect Birthday or Anniversary surprise. If you have someone special in your life who's cute and adorable, make them look cuter and a lot more adorable in caricature form. The caricature will be emailed/Whatsapped to the email ID/number you share with us.
Have you ever run across a stack of old love notes your grandparents/parents wrote each other or even an old note you wrote while dating? Our personalised love letter is a memory frozen in time and gives you the chance to express your feelings in greater depth. A treasure that they can use to remember how you feel about them.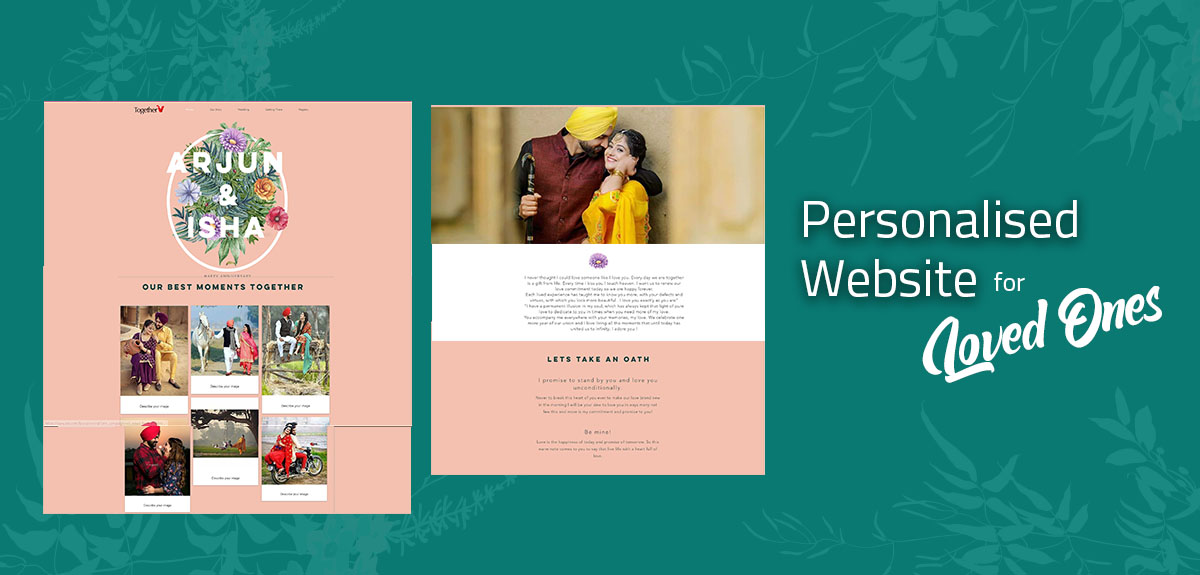 Lockdown should not stop you from making your loved ones feel special on their important days. Gift your loved ones something they'll never expect and never forget. Convey your feelings through this personalized website. Personalised website is the most unique personalized gift you could ever give. Be it an occasion birthday, anniversary, or time to convey your emotions "Thank you for being around", "Sorry for hurting you", "I will miss you", etc.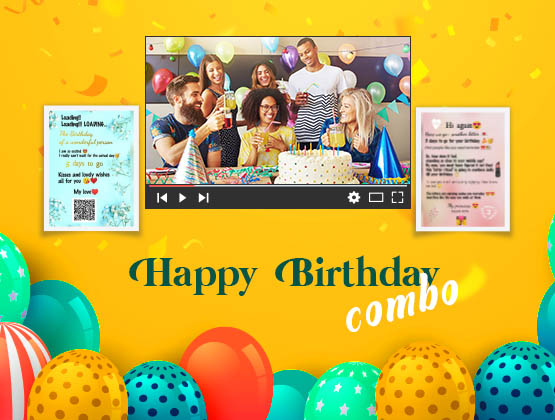 Still confused to pick that special gift for the special person? Get this birthday combo and remind them how much you adore them. The people we love deserve more , so remind them with a bunch of countdown letters and a personalised birthday video and a wide smile on their faces. You can give them these countdown letter each day for their big day and also surprise them with a birthday video.
Check out wide range of Digital Gifts on TogetherV and be virtually connected to your loved ones even in these times.