Almost every Indian celebrates the 9-day long festival called Navratri. During these auspicious days, Devi Durga is worshipped. It is believed that we celebrate the victory of Goddess Durga over the evil power Mahishasura. The festival teaches us all the importance of good over bad. Praying, chanting and offering prasad to the goddess during these holy days will simply connect our spirit with our own self in a very pure way, we will get a chance to introspect ourselves. Navdurga, the 9 forms of Devi represent 9 unique qualities that one should learn.
Day1: Goddess Shailputri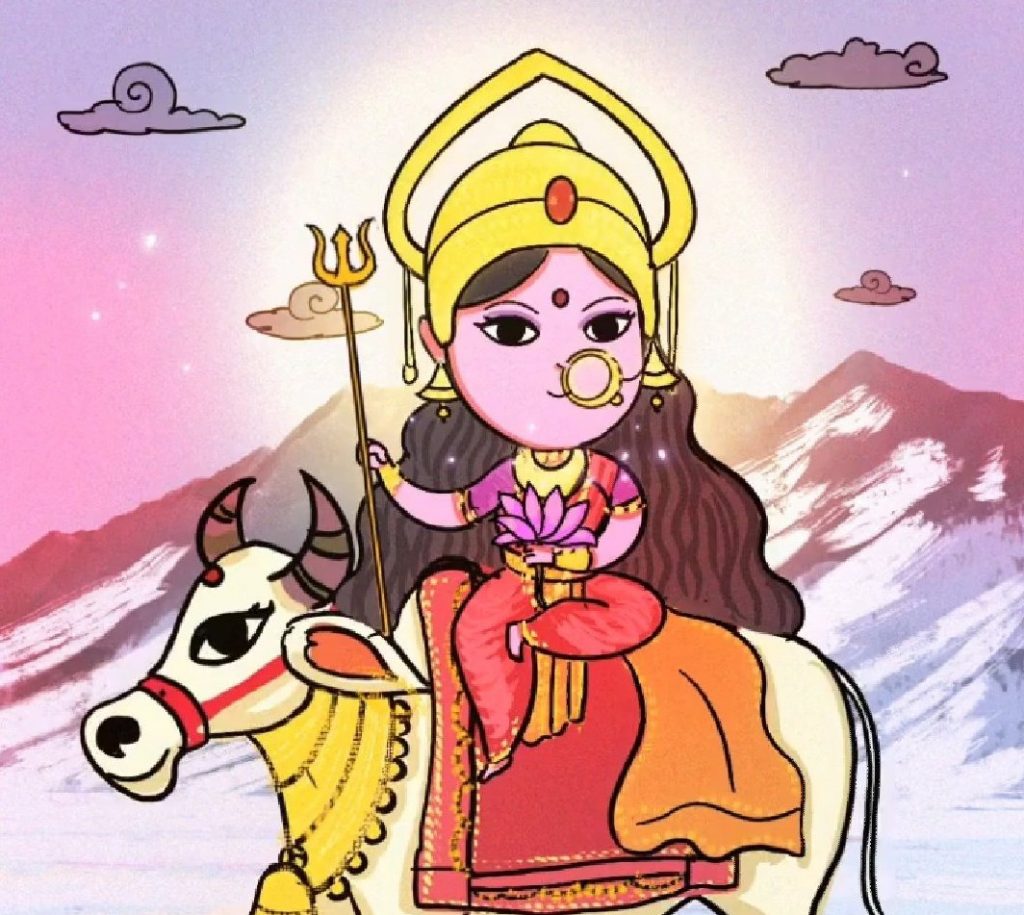 On the 1st day of Navratri, Goddess Shailputri is worshipped. During this day Goddess Parvati was born as the daughter of Himalaya. The Devi is meant to touch the highest peaks, rising to great heights. So just like her, learn to have faith in yourself. Devotees should offer ghee to the Goddess on this day to live a healthy life.
2. Day2: Goddess Brahmacharini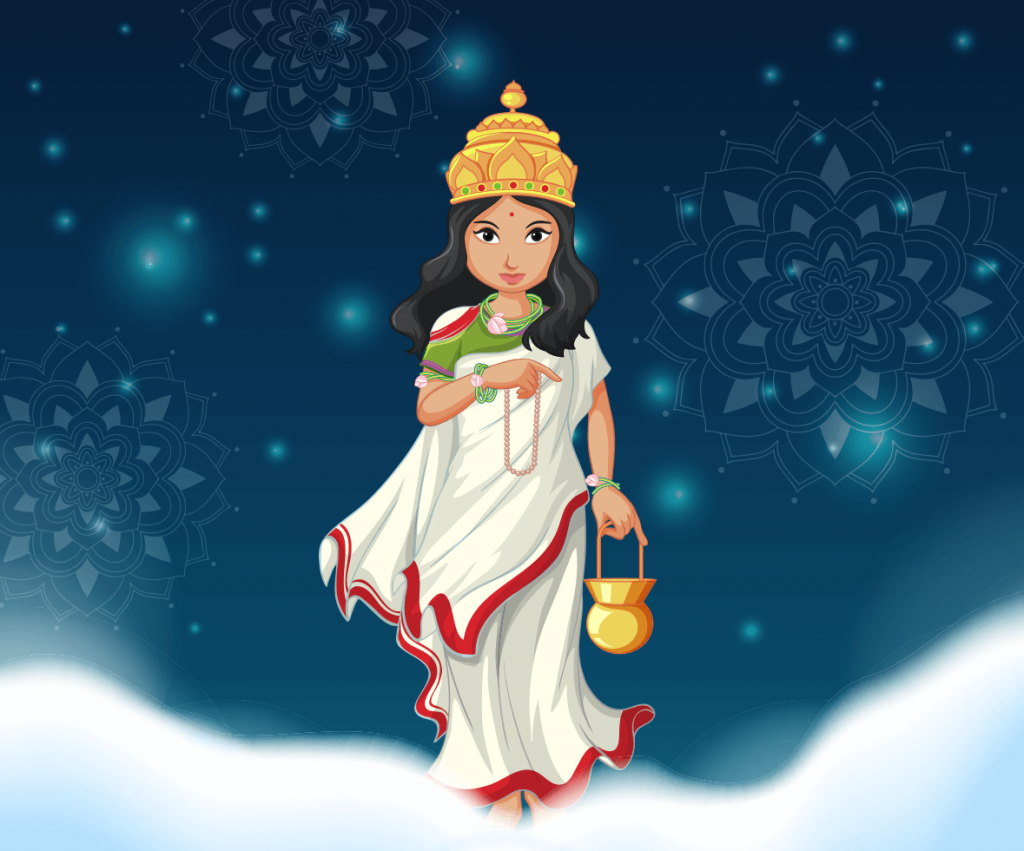 On the 2nd day of Navratri, Goddess Brahmacharini is worshipped. In this form, Devi teaches us all to remain focused in life as she herself meditates. Devotees should offer sugar on this day.
3. Day3: Goddess Chandraghanta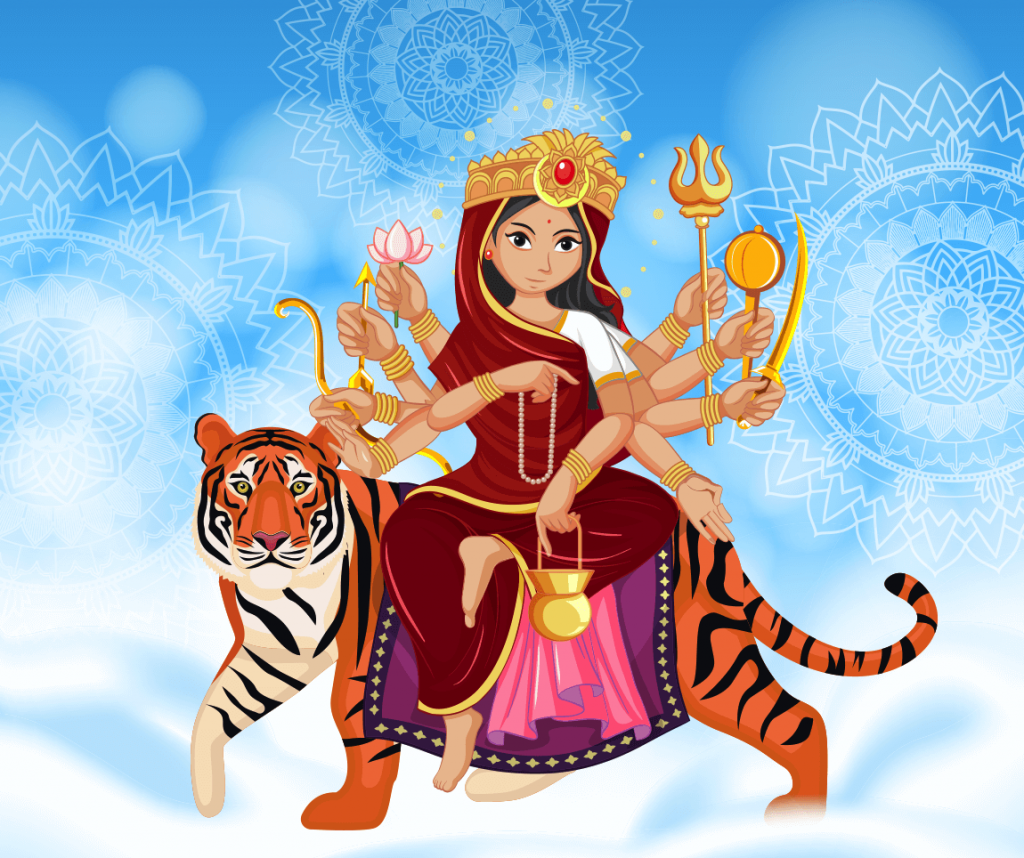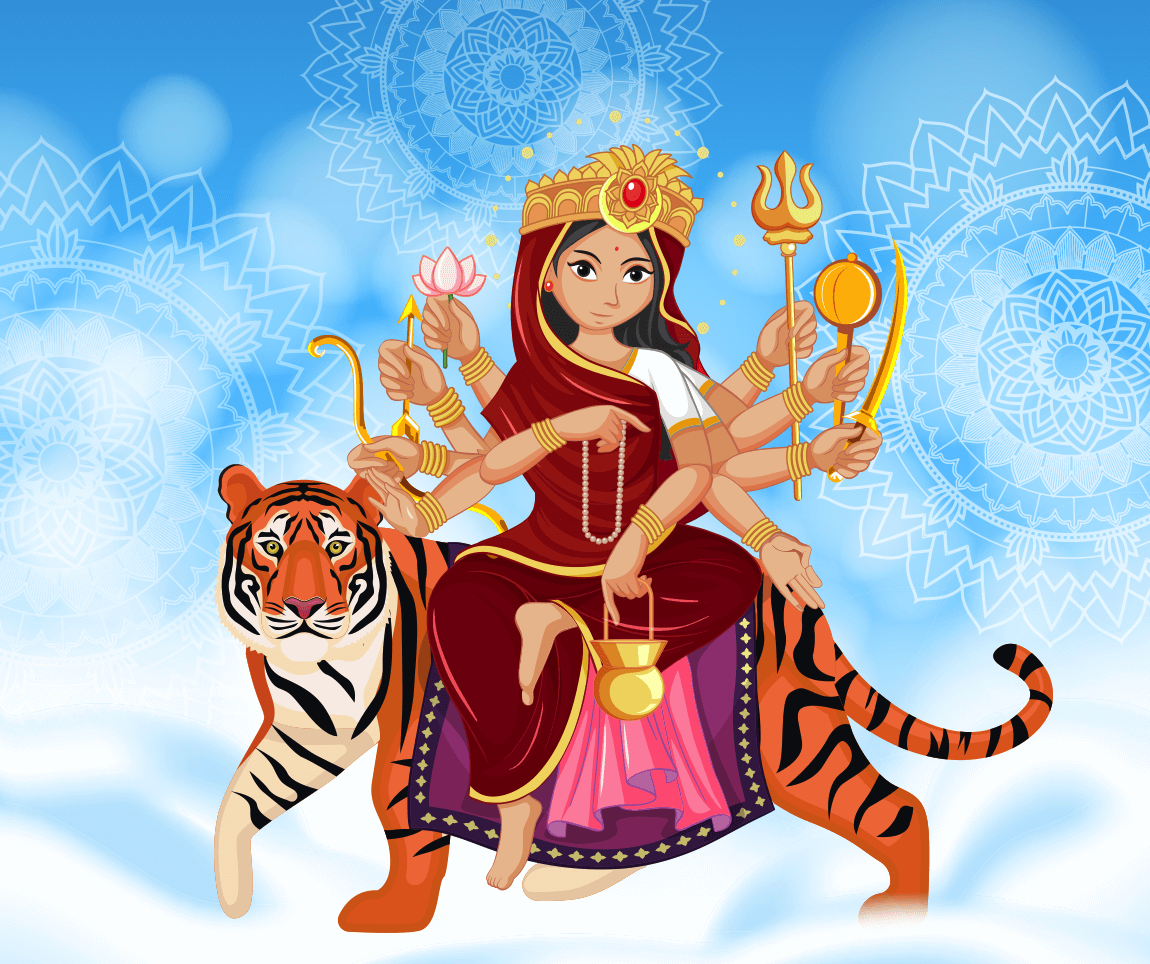 Chandraghanta is a special form of Goddess Parvati that is worshipped on the 3rd day of Navratri. On this day, Devi destroys all the evils. So, as a human one should destroy all their evil thoughts, lead to a positive living and be prepared for all the challenges that can come. Devotees should offer kheer to the goddess on this day.
4. Day4: Goddess Kushmanda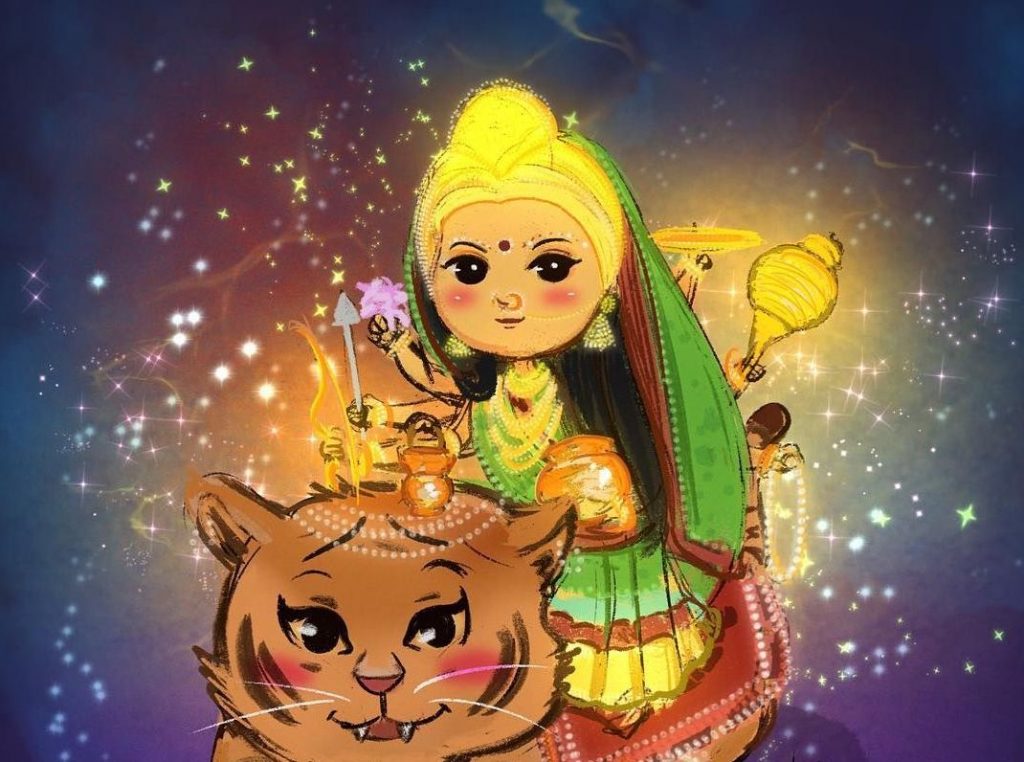 The 4th day is dedicated to Goddess Kushmanda, the leader, the creator and the power of the whole universe. This form of Goddess Parvati teaches us to make an honest effort to live our meaningful dreams and take the right decisions to make them real. One can offer Malpua on this day.
5. Day5: Goddess Skandamata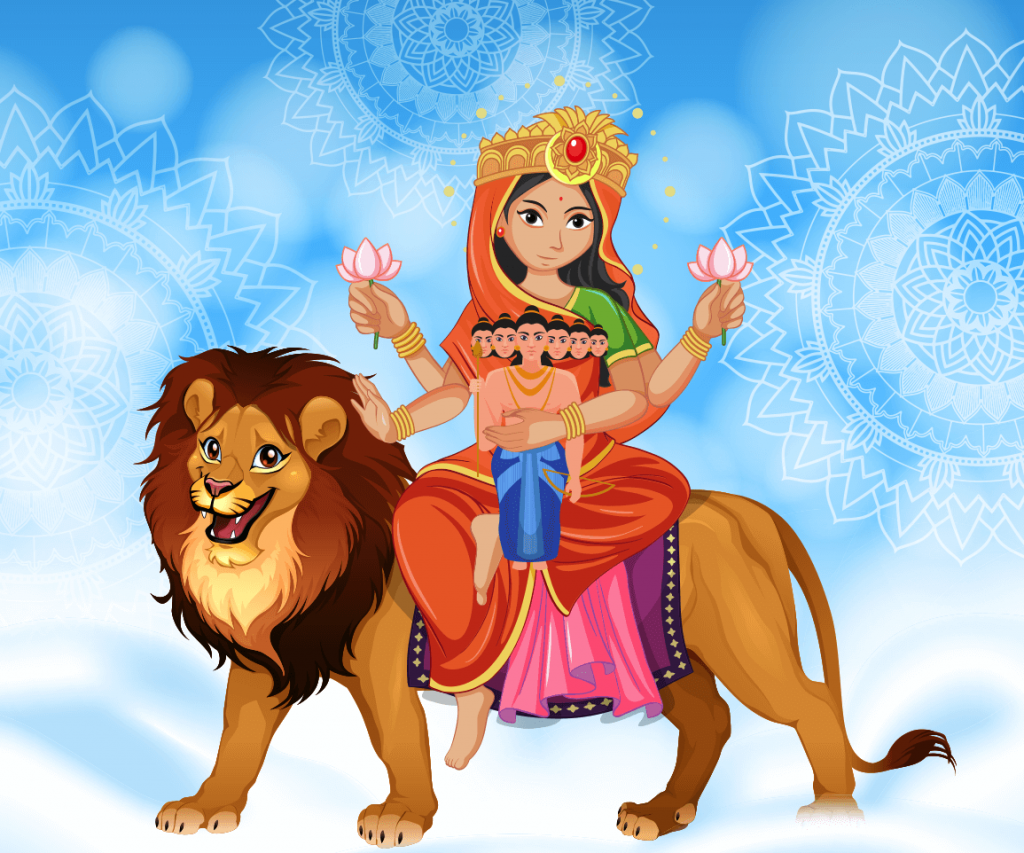 On the 5th day of Navratri, Goddess Skandamata is worshipped who carries son Kartikay on her lap. She sits on a lotus and teaches us all the soft values of life like being polite and understanding towards each other. One should offer banans to this goddess.
6. Day6: Goddess Katyayani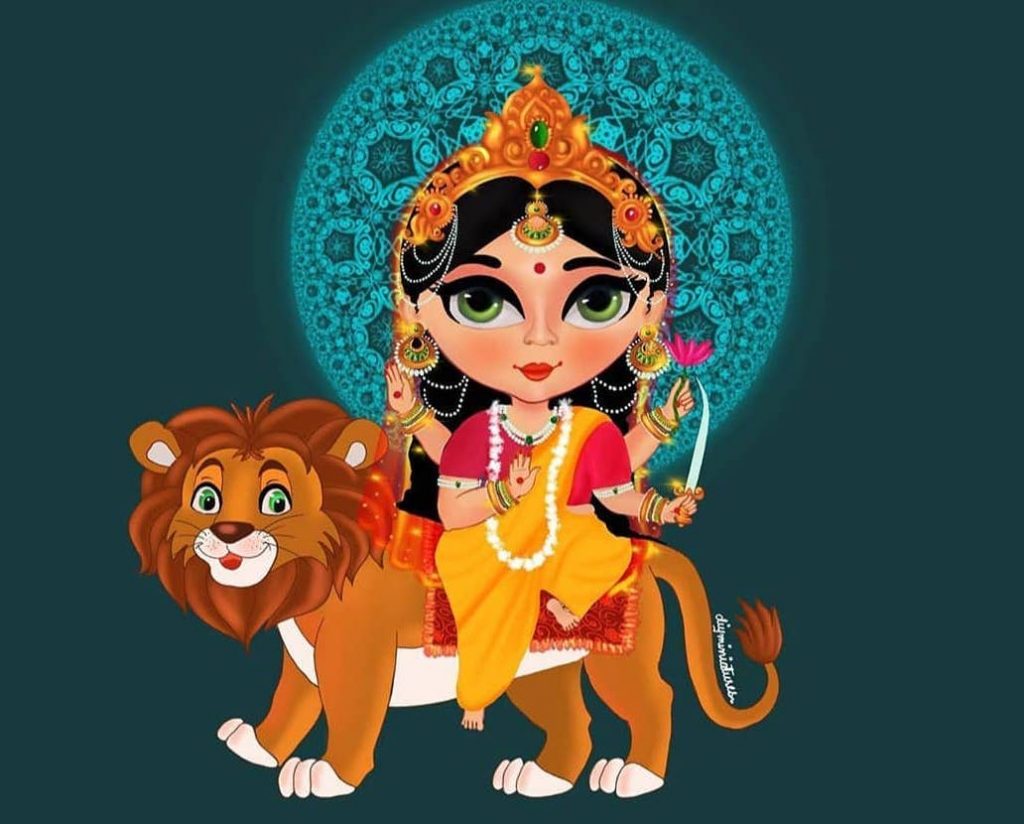 Devi Katyayani is another unique form of Goddess Parvati. She is the daughter of sage Katyayan and she rides a lion. What we should learn from her is to take the initiative and fight against the wrong. Devotees should offer honey to the goddess on this day.
7. Day7: Goddess Kaalratri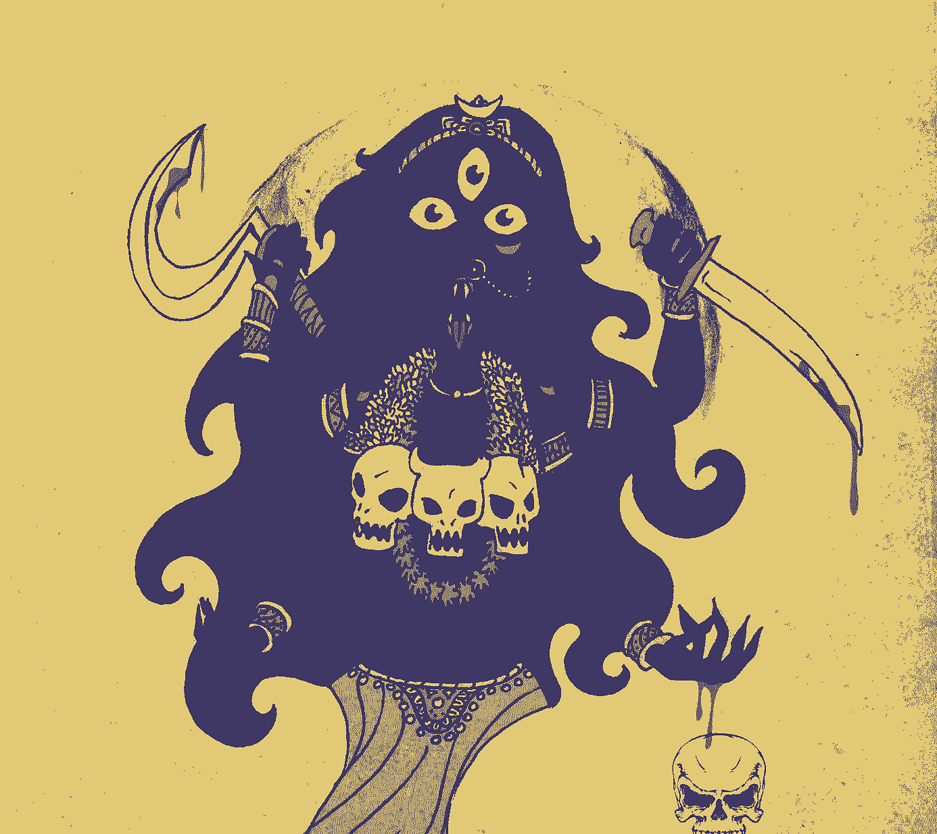 The 7th day is dedicated to Goddess Kaalratri. It is believed that she has the 3rd eye that holds the entire universe. One should destroy all the negative emotions like greed, cheating, hatred and jealousy from life. The Goddess will take away all your pain and obstacles if you offer her jaggery on the 7th day with good intention.
8. Day8: Goddess Mahagauri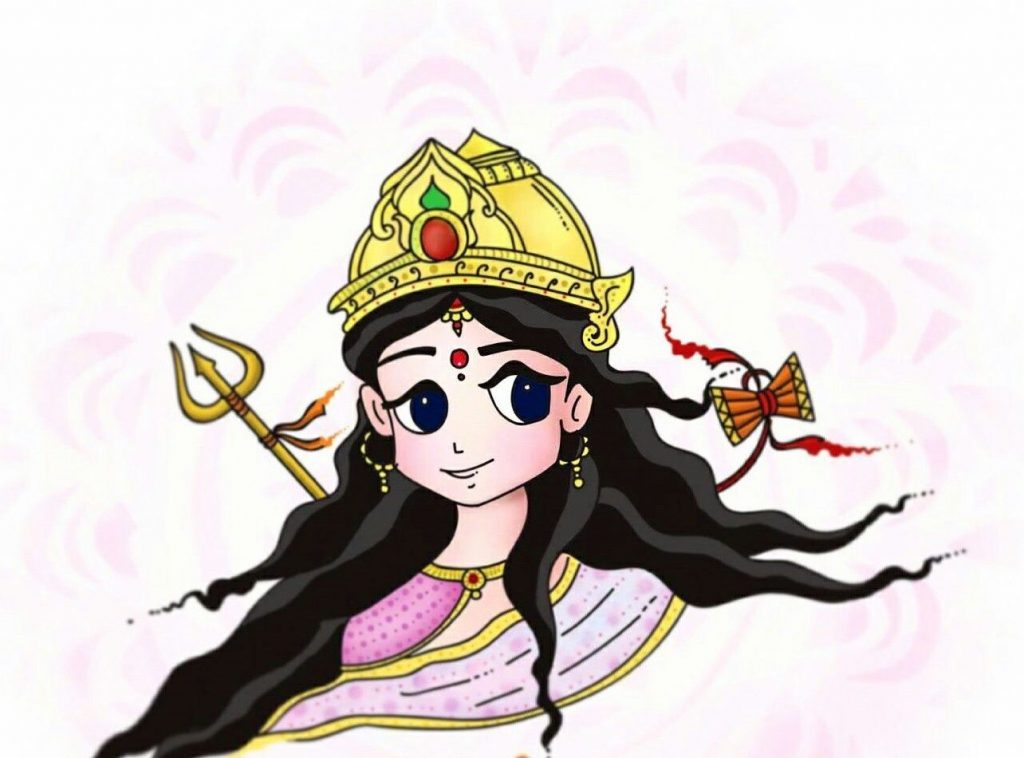 On the 8th day of Navratri, Goddess Mahagauri is worshipped. Many people know this day by the name Asthami. The goddess teaches us to stay cheerful and confident in life. Devotees can offer coconut to this goddess.
9. Day9: Goddess Siddhidatri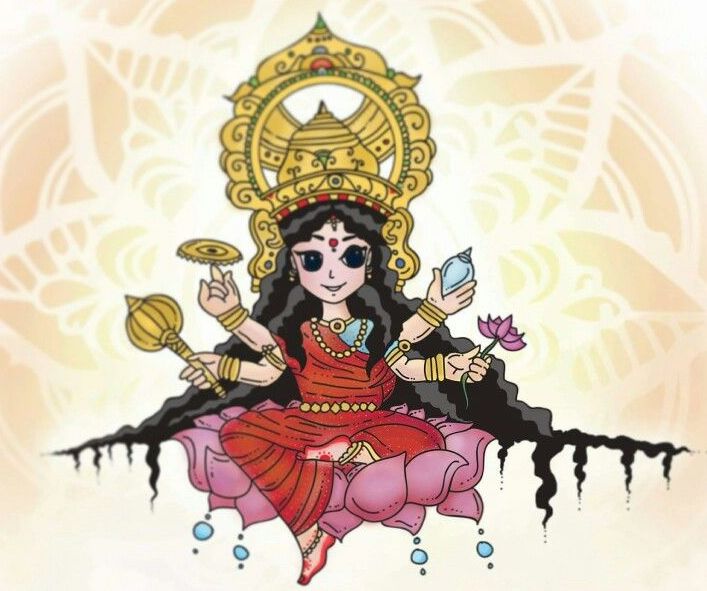 The last day of Navratri is dedicated to Goddess Siddhidatri. As her name says, she has extra natural capabilities that make her perfect. Increasing knowledge, being safe and secure are things one should learn from this goddess. Devotees can offer sweets made with sesame seeds to her.
Being positive, practising self-control, spreading love, living a selfless life, having patience and confidence are the things Maa Durga teaches us. Thank her for all you have and bow your head for all the mistakes. This Navratri, promise yourself to follow the learnings from the Goddess and live a life in complete harmony.