Want to surprise your better half with something splendid on your coming anniversary? How about an anniversary celebration at home with a romantic decoration. Organize a home surprise for your beloved and leave them awestruck. Here are the best 5 wedding anniversary decoration ideas that we have.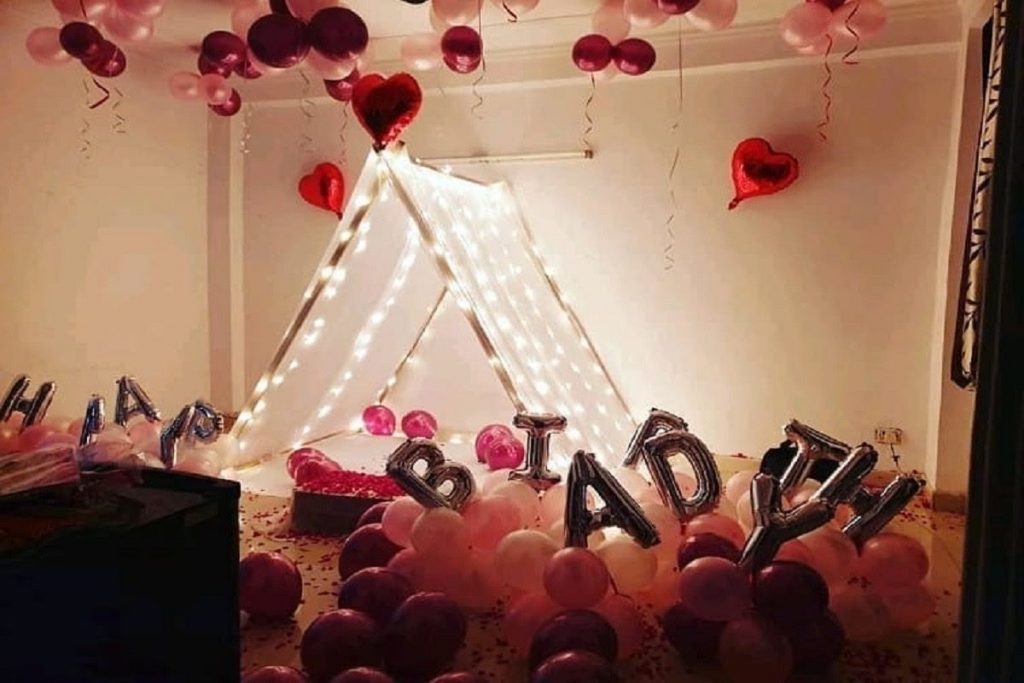 The romantic cabana setup is one of our best selling services. Some shining fairy lights, a canopy, a few heart-shaped balloons and balloon bunches are used in this decor. Have a look at our idea, you 2 celebrating your special day in a cosy canopy! Sounds perfect, right? This elegant romantic decoration at home will surely be liked by your partner.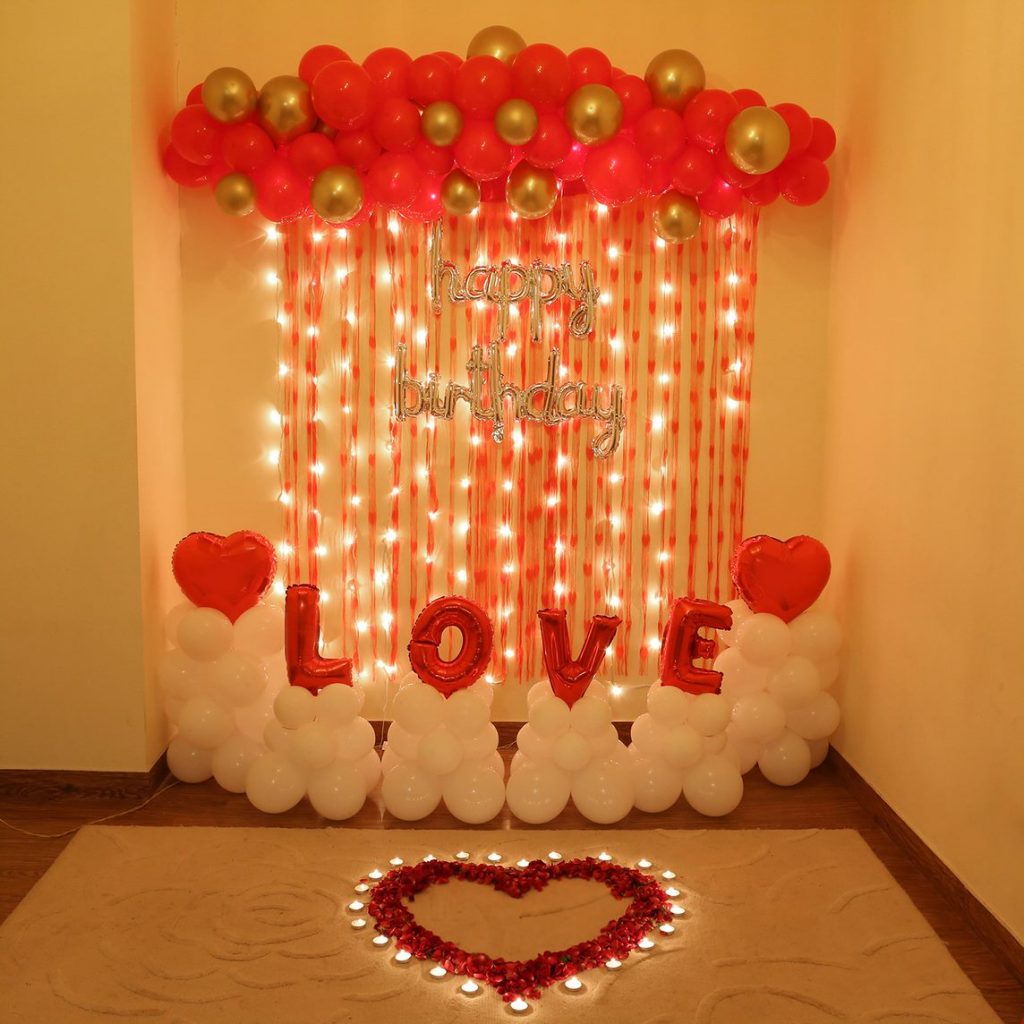 Shower love on your partner by surprising them with this exquisite cloud decor on your anniversary. Get ready to spend an evening full of romance with our help. This decor has twinkling fairy lights, heart-shaped balloons, candles, rose petals, chrome balloons, a red curtain, a love balloon and a lot more. With our exclusive balloon decorations, we can make your home anniversary celebration memorable.
3. Grand Anniversary Celebration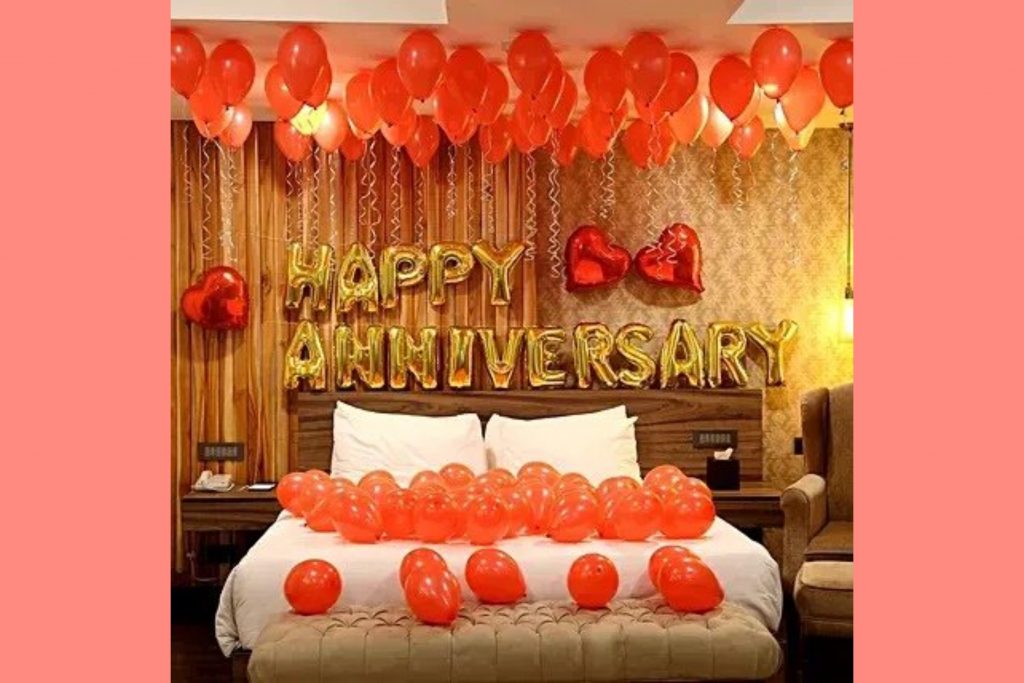 It's time to celebrate the connection, the love and the togetherness that you both have! Fill your partner's heart with happiness by planning a surprise anniversary celebration at home. This lovely decor theme has everything you would want. From balloons hanging from the ceiling to letter foil balloons and more, this is a perfect romantic balloon decoration.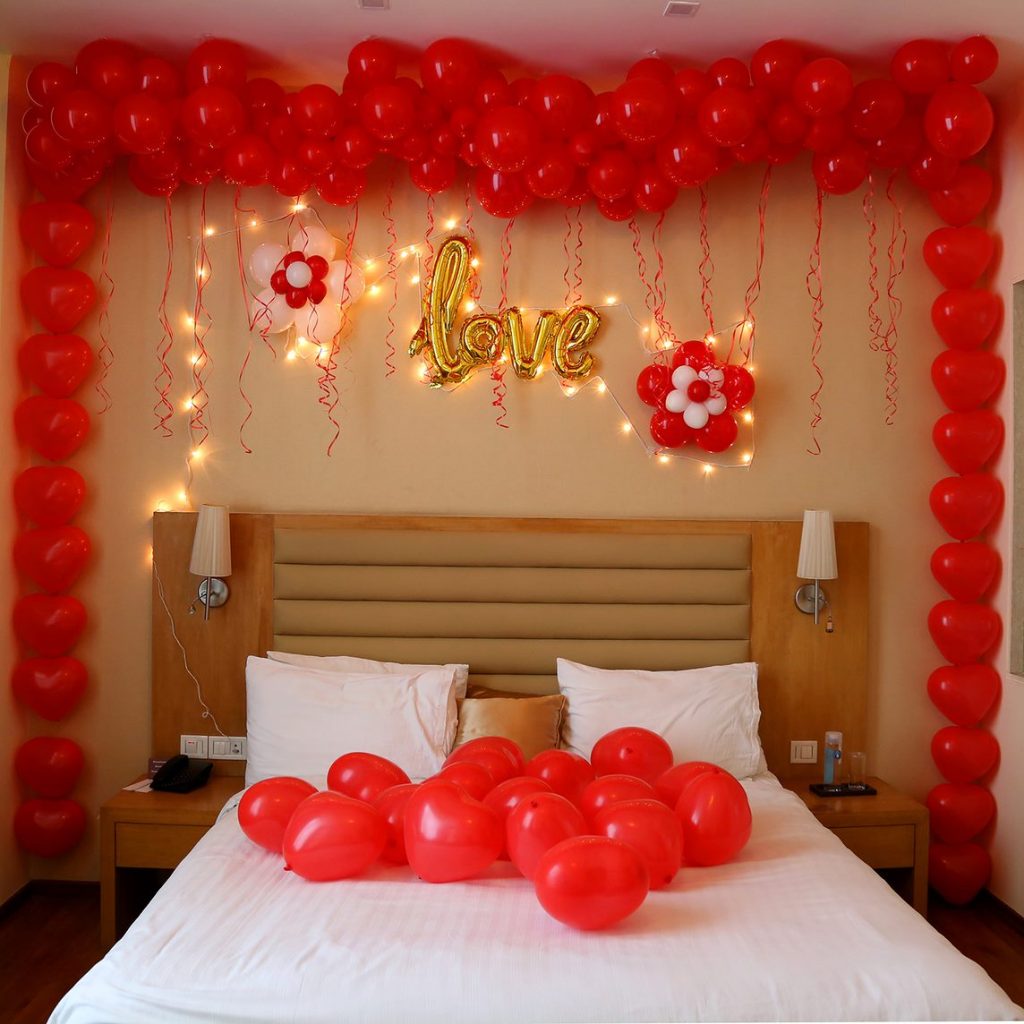 Hello, all the lovebirds! Here is a beautiful decor theme for you all. On this anniversary, spend some quality time with your partner without any disturbance at your home itself. Let our team, create the mood of the evening with our romantic decoration. This decor has a red balloon arch frame, love foil balloons, fairy lights and more.
5. Grand Anniversary Love Decor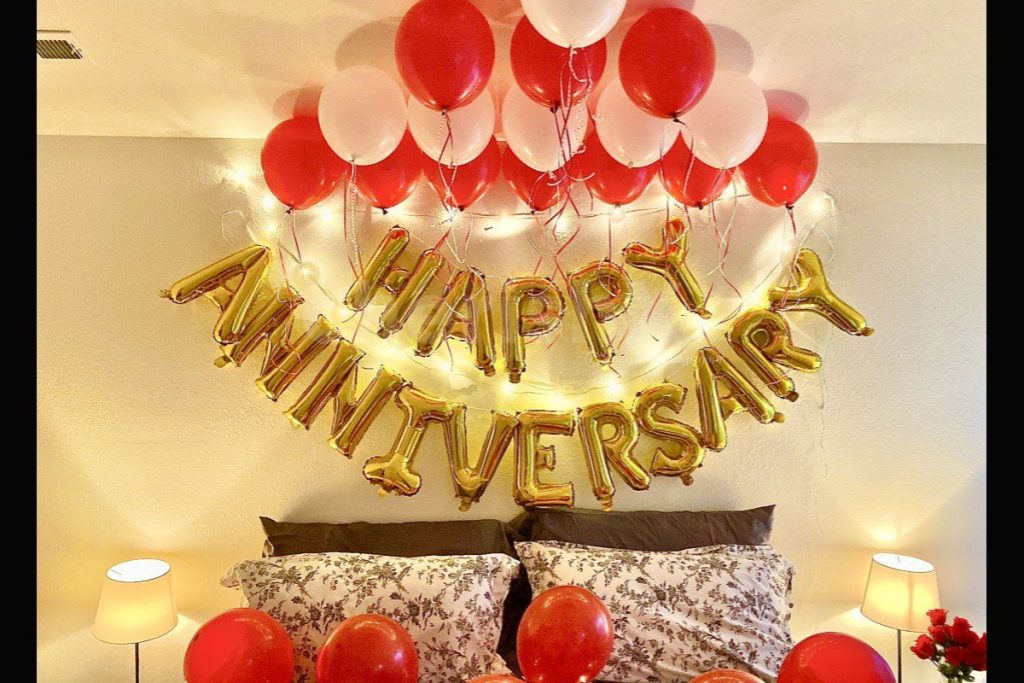 We want to help you in planning something special for your partner. Indeed, red is the colour of love! That is why we have used red rose petals, red coloured balloons and more in this romantic decor. Is any romantic decoration even complete without fairy lights? So, we have used them too along with foil balloons in this decor theme. Book this beautiful and simple anniversary decoration at home service to surprise your partner.
Apart from these, there are many other couple room decoration ideas on our website. These surprise romantic room decorations can also be used for Valentine's Day with some customization that we provide. Let us help you with any of these room decorations for anniversary surprise to make your evening unforgettable.