It's a good idea to redecorate your bedroom. One should keep on playing with little decor elements to enhance the look. Try implementing some of these decor ideas in your room. Here are 10 bedroom ideas for couples that can easily change the vibe of the place.
Plants and Flowers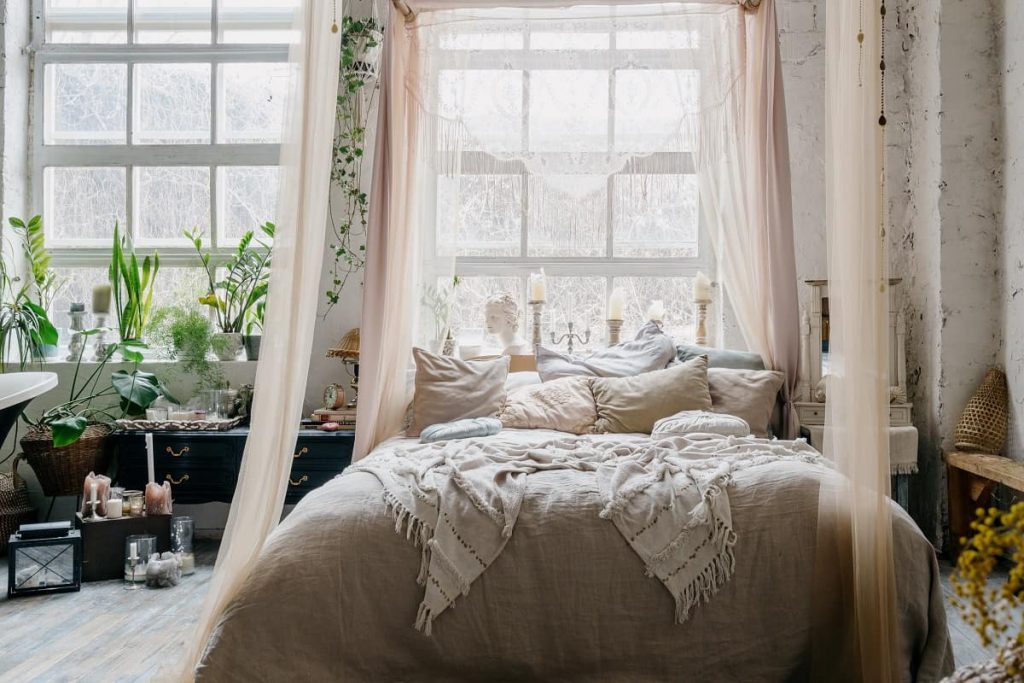 Make a mini-garden in a corner of your room. Just plant some saplings you can take care of. Include rose, bamboo, pink aglaonema and some succulent plants. They are all air-purifying and can also help in creating a fresh romantic vibe.
2. Aroma Diffuser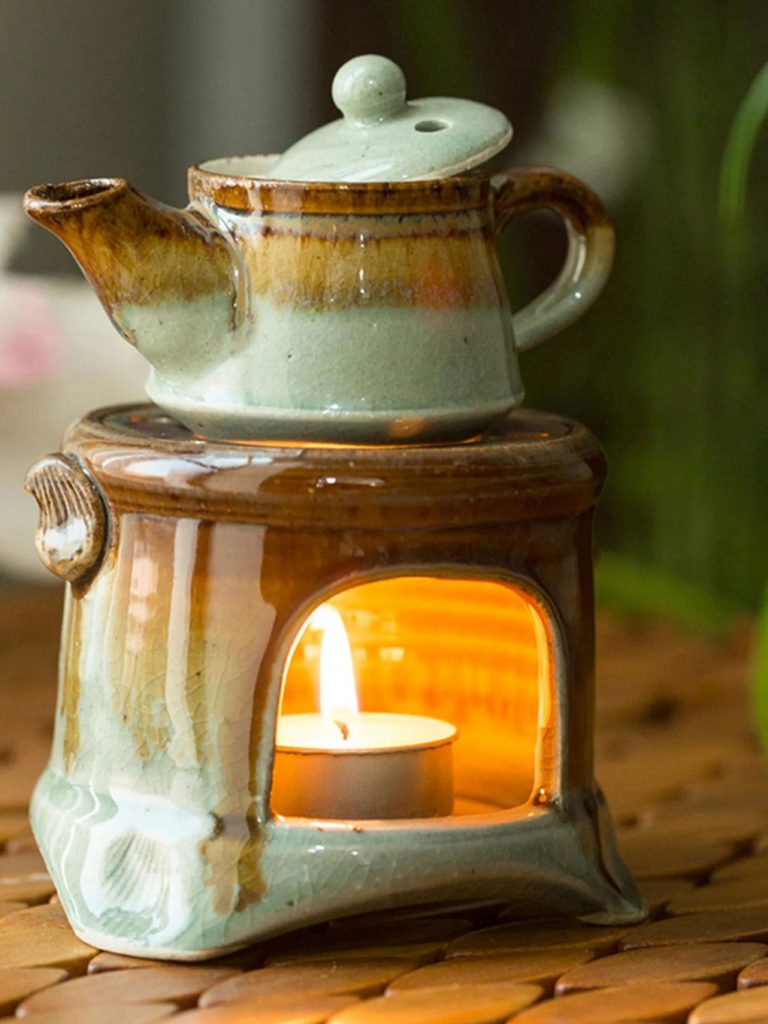 Let the sense of smell do some magic in your relationship. Nowadays, you will find a lot of cute and creative ceramic aroma diffusers in the market. Buy 1 and let it spread its essence.
3. Silky Bedsheet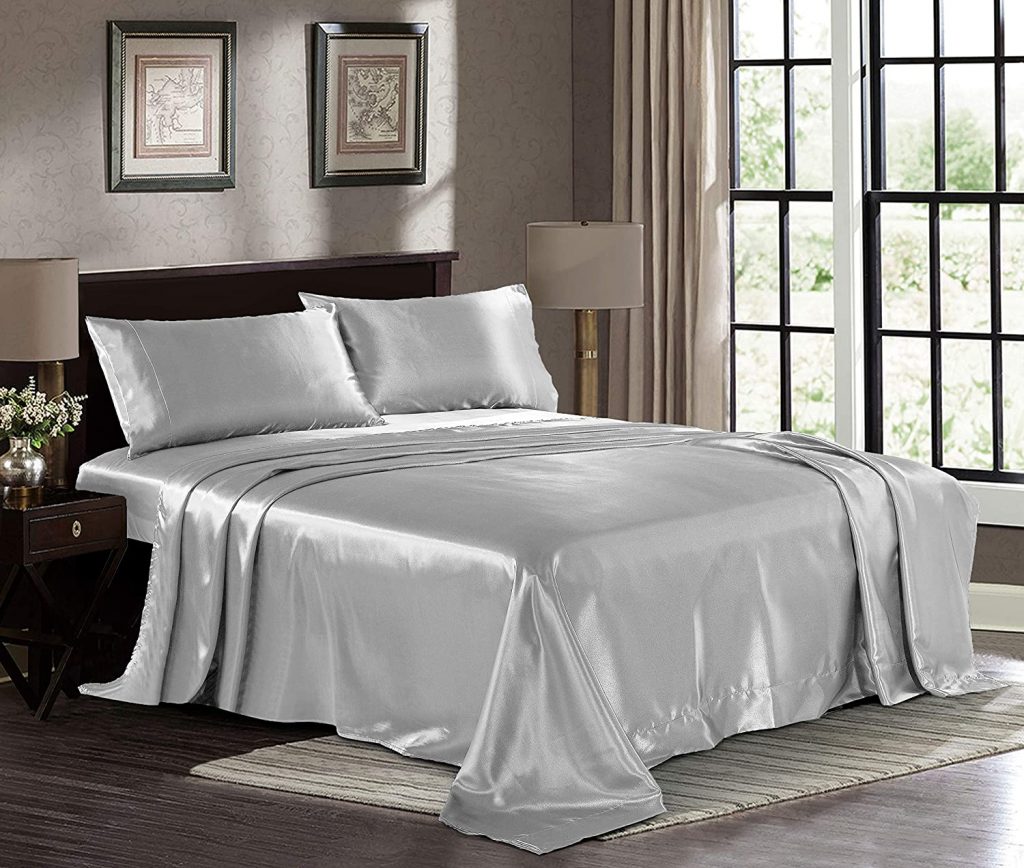 Keep the colour combination in mind and spread silky smooth bedsheets in which you both can roll and play easily. Lay down in bed and snuggle with each other in comfort and cosiness.
4. Mood Lights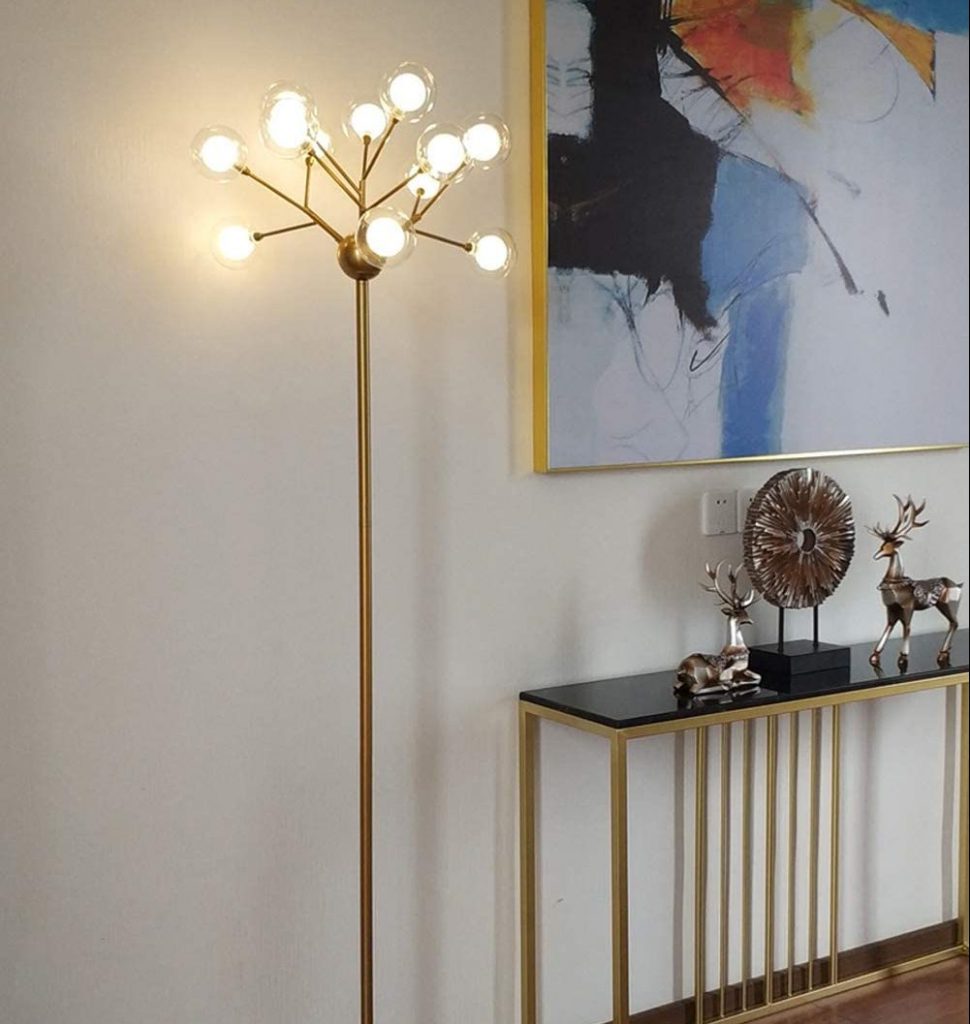 Even a golden lamp on a side table looks elegant. Or you can place 1 tall lamp in a corner of the room. The dim-golden lighting can set the mood easily. You can also buy some specific ceiling mood lights to enhance the look.
5. Wall of Love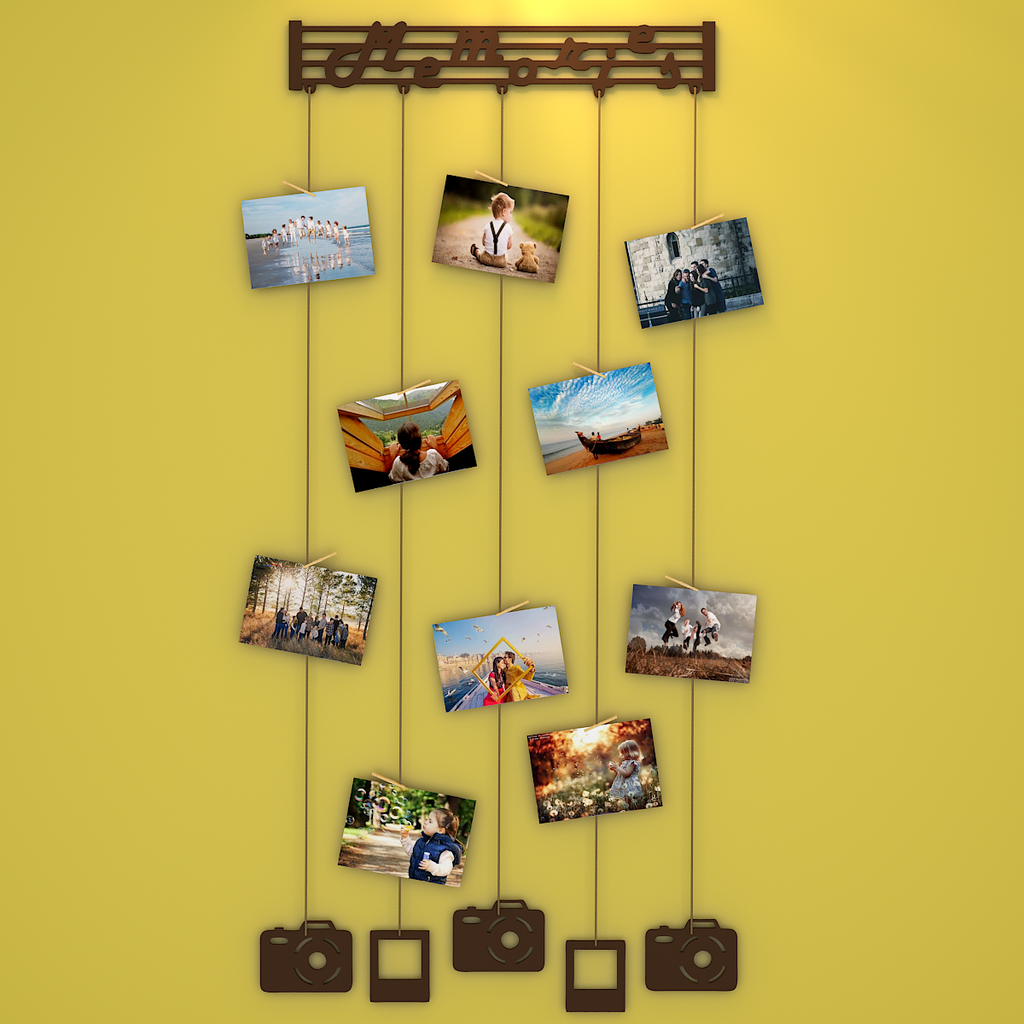 Use your best couple photographs and make a wall of love. You can even make placards that read your favourite funny memories together.
6. Customized Wine Glasses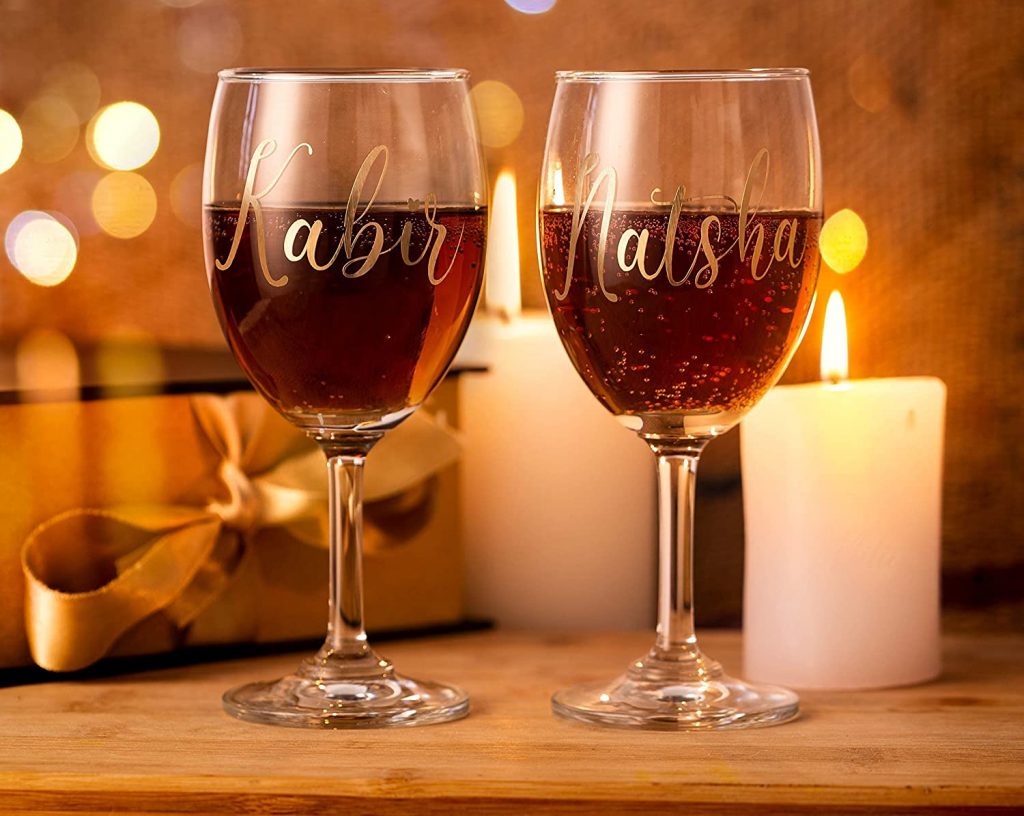 Order customized wine glasses with initials or names on them. Along with them, get a bottle of rose champagne or red wine. Place them on a side table for decoration. Enjoy having a few sips on some special days.
7. Couple Cushions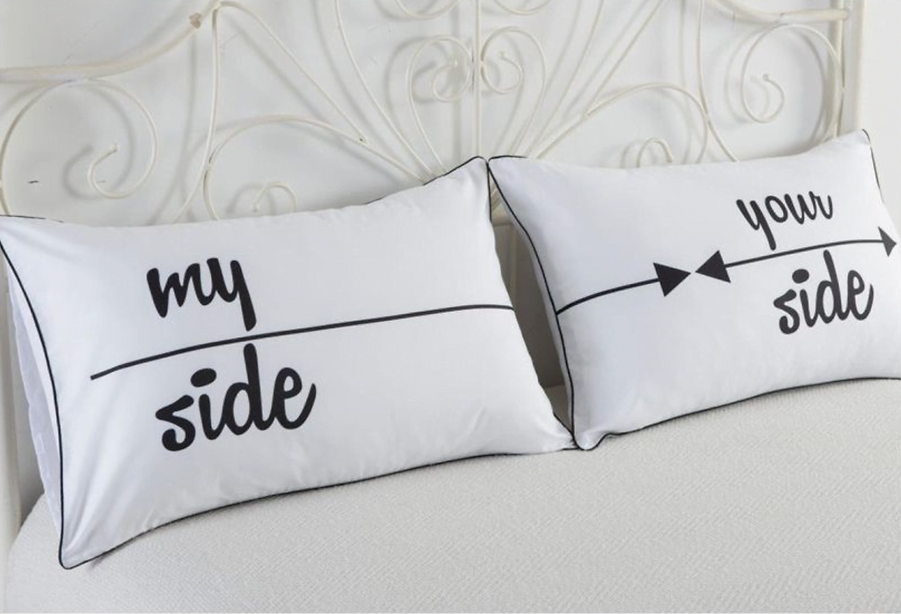 Sequin photo cushions have been the latest trend. But there are many more interesting options available. Some read "I love you", some come with captions like "His side/Her side" and so on. The choice is all yours. You can even get a cushion text customized as per your liking.
8. Scented Candles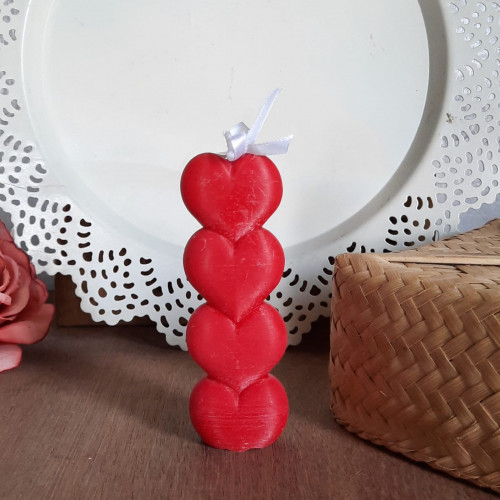 Heart-shaped candles look the best, they are easily available online. Order a set with your favourite fragrance and feel the freshness in the air. Ignite them on special days to have a good time.
9. Heart-shaped Balloons and Heartstrings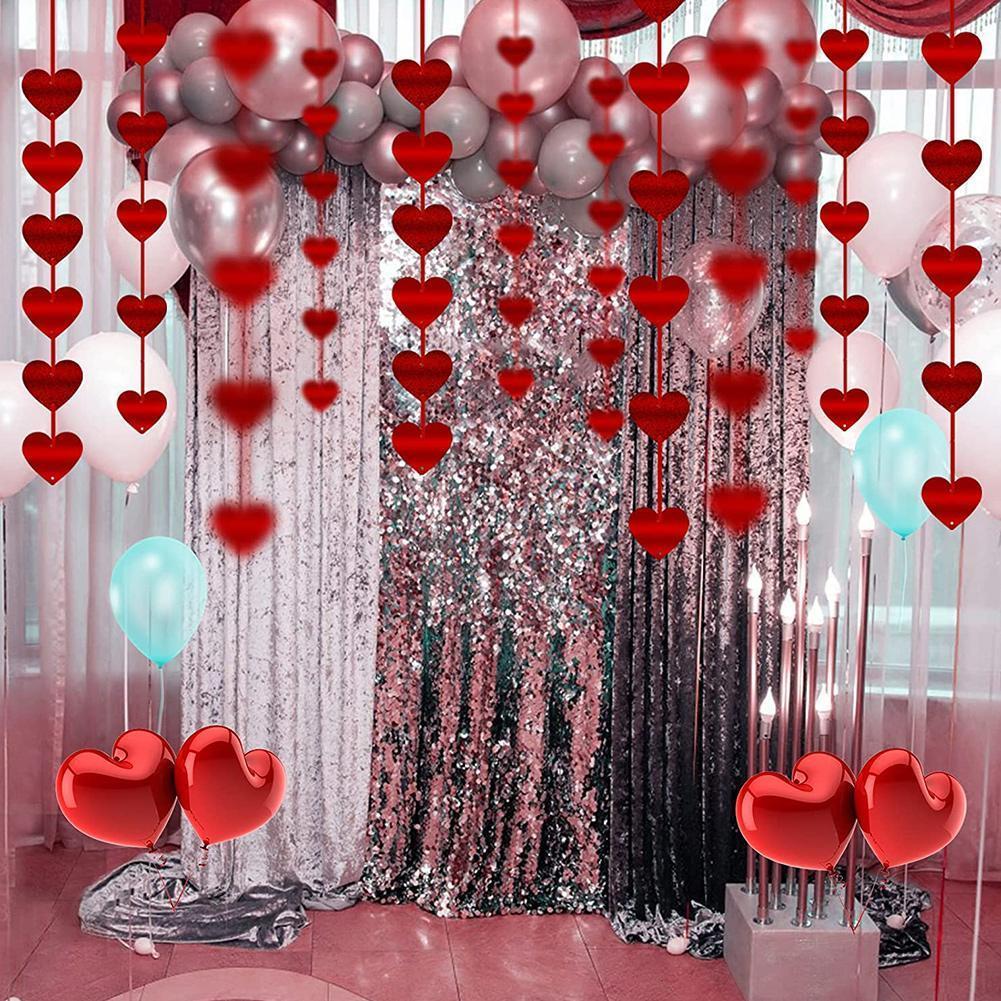 Some days demand extra effort! On such days, decorate your bedroom with red coloured heart-shaped foil balloons and heartstrings to surprise your partner. All the other things can be decorated permanently, but this romantic decoration at home should be done on specific days. If this feels tough, then just book a couple room decoration service and let them do the magic.
10. Favourite Dessert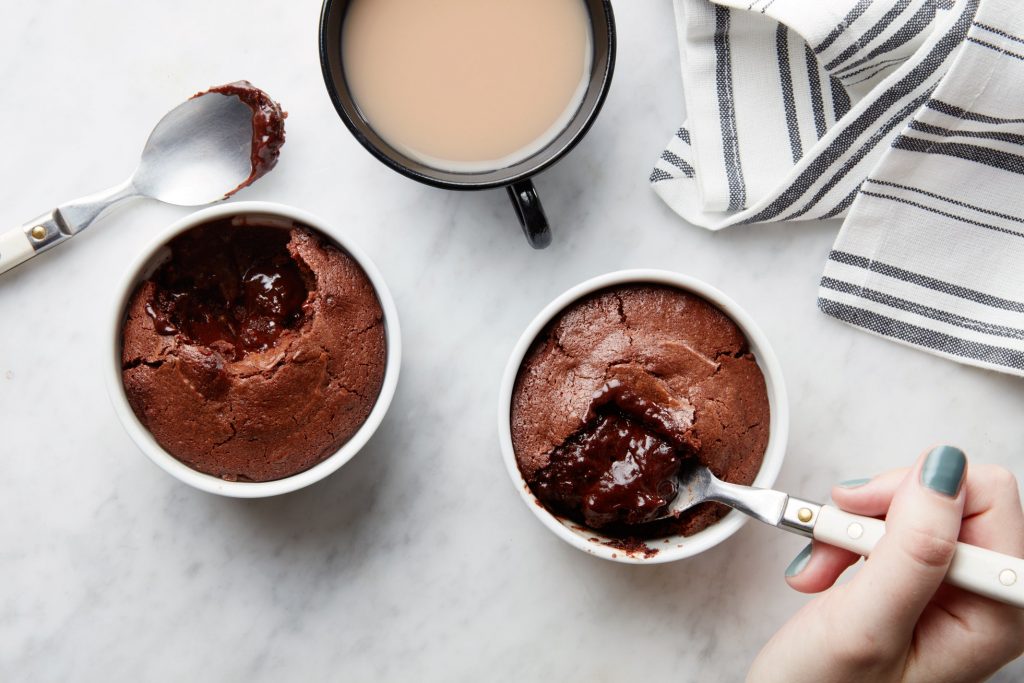 Now, order a favourite dessert of your beloved and celebrate the day in arms of each other at your comfort place. You can even arrange a romantic candlelight dinner at home to surprise him or her.
Take care of such little things in your bedroom that will help in setting up the right mood. All of this will also add a touch of elegance to your bedroom. Make extra efforts on special days to win his or her heart completely, especially when you opt for a celebration at home. Make use of a mirror or play couple games or watch some rom-com to spice things up. Or let music help you in creating a deep and romantic aura. Don't forget gifts on days like an anniversary or Valentine's Day. Hide them in your room and amaze your partner. And this is how a home anniversary celebration can be a good idea. Or you both can celebrate Valentine's Day like this. These are bedroom decoration essentials that always look good.