Looking for a fantastic date in Delhi/NCR??
"Traveling is like love, mostly it opens the heart, and it broadens your thinking and fills your life with romantic stories.  Wherever you go, go with all your heart".
Getting bored!! By visiting shopping malls, food courts, movies. Enjoy romantic experiences with your girlfriend at various amazing places in Delhi/NCR. It's time to captured romantic and dreamy experiences with you loved to an awesome time.
1. FIO Country (The garden of five sense):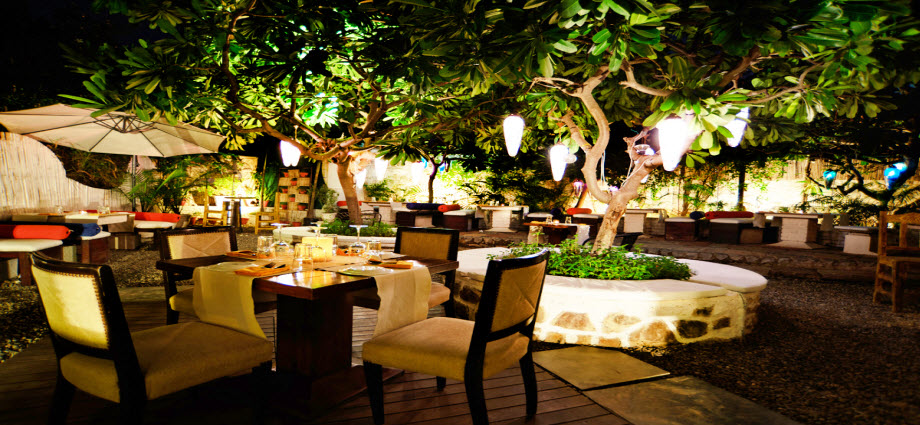 FIO is an open yard restaurant is open at the place within the garden of five sense close to saket one thing one in all form, radical stylish and systematically wonderful. The open layout of the restaurant provides the proper spot to catch a bite in an urban center breeze (which won't last for long now) and the entire ambiance is happy and cheerful.
The best place to require your partner on a date! Outdoor Resto feels the place romantic and wonderful. Beautifully designed giving full marks to the ambiance and their royal entrance feels amazing.
2. Lodi (The garden restaurant):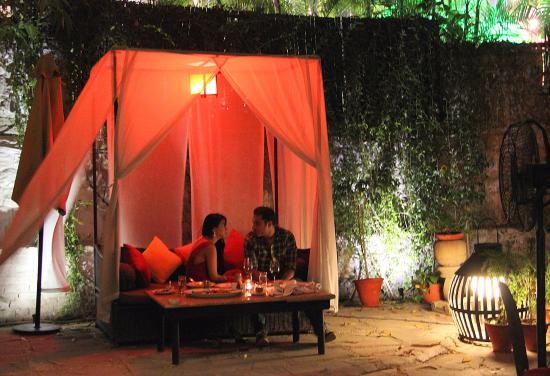 Lodi (The Garden Restaurant) is one of the romantic outdoor brunches in Lodi Garden. It is a Part of the fun of being outside is connecting with nature and the organic elements around you. Lodi garden retro is among one of them a place for couples to enjoy romantic dinner & birthday celebrations. This place has curtained special arrangement for couples to celebrate their romantic experiences and easily to cheering up. Special arrangements for couples like Violinist, candle light dinner, cake, flowers decoration.
3. SKY Lounge, Connaught Palace:
SKY Lounge is one of the romantic restaurants it has the sky like the view and it is placed on the rooftop. It is located in the Connaught place which is a very amazing place in Delhi for the couples. Lightning seating arrangement with proper light out set up –known for Delhi skyline.
Services: multi cuisine food – North Indian, Chinese, and Mediterranean food. Love the atmosphere from the 20thfloor where the lounge is situated. A cool place especially with a couple of drinks & grilled food.
4. Neemrana Fort: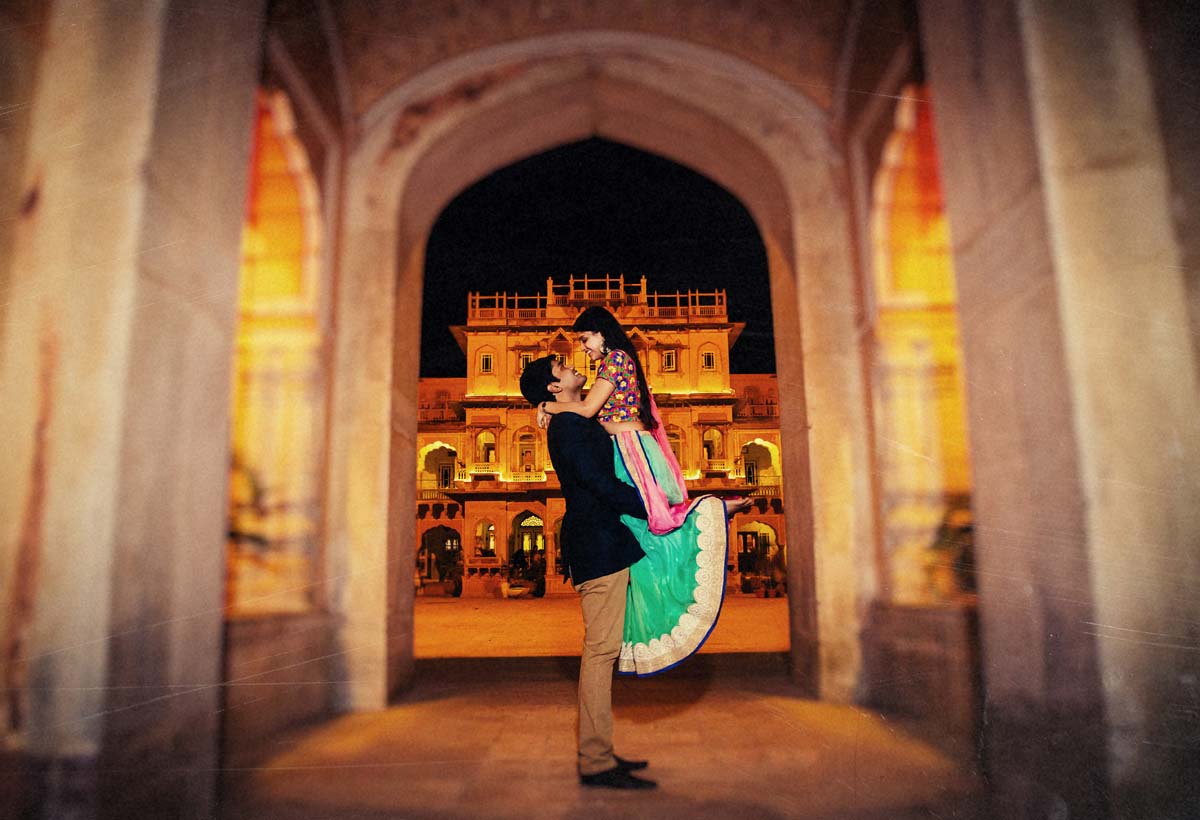 Neemrana Fort Palace is meant to spoil the senses and restore mind, body, and soul. If you're on your honeymoon, Neemrana Fort Palace could be a nice romantic destination. Steeped in history, it recollects the romance of days gone.The building additionally arranges romantic hot air flying rides for the asking.
Enjoy an artiodactyl ride or take a target-hunting tour round the fort. There are lots to try to here that may leave you with sweet recollections. Do not miss out on the thrilling expertise of the flying fox!!
5. HauzKhas:
HauzKhas Village is found within the south metro city a couple of distance of five hundred meters from IIT Delhi field. HauzKhas village is one in all the favorite place for the couples to repair and pay time in privacy and silence. Spend your evening at with your friends, Great bars and café, Best crowd and very cool ambiance.
Amour –the patio restaurant village is located at the center of the Haus Khas village, its interiors are perfectly eye-catching and best surroundings.