What a unique way to celebrate this year's Valentine's Day
She is the twinkle of your eye. Without any doubt, she deserves the best. So why not to take her on a fantabulous dinner date this Valentine's Day or plan a pleasant surprise for your bae that she/he will cherish for a lifetime. We know, you have grand plans at the back of your head, but flawlessly implementing them seems to be a daunting task. Fret not! TogetherV's genies are here to your rescue and to turn your dreams into reality. Read below and find out how.
Leave the ever-bustling crowded restaurants behind and spend some serene and quiet time with your beloved this Valentine. Come and experience bliss with your honey at the tranquil setting at one of the poshest restaurants of Pune. TogetherV has compiled, just for you, some of the most exceptional properties in this beautiful city and has created aesthetically decorated private corners for lovebirds.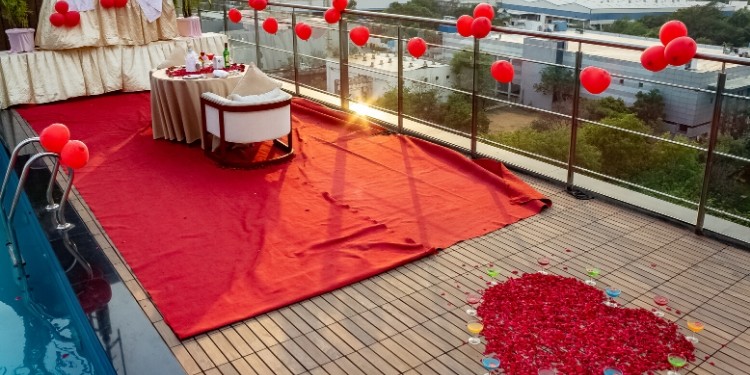 Candlelight dinner with a Stay
What could be more satisfying than snuggling the entire night with your darling in the beautiful love nest? After having a delectable, lip-smacking dinner, hold your sweetie and take her to the exquisitely decorated room to spend a night like never before. She will definitely be pleasantly surprised and completely flattered by this gesture of yours.
Home surprises
The curators at TogetherV are master creators of wonderful memories. So if you are not a snazzy kind of a person and like to keep things a little private, then this experience is meant for a person just like you. Give a grand surprise to the person who makes your life complete at your home itself. We offer personalized fantastic decoration at home that is sure to swoon her in cheerfulness. The decoration includes the perfect amalgamation of colours, fragrance, and warmth through balloons, flowers, and candles.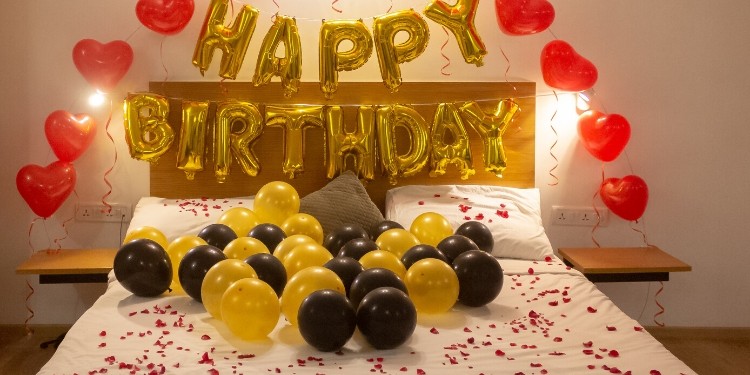 Make the Valentine experience even more grandeur for him/her by gifting your sweetheart a personalized gift. The team at TogetherV has myriad options of exquisite gifts, and one of them is definitely meant just for your beloved. 
Let's chat and make a fantabulous plan to surprise your sweetheart, this Valentine.