Heard the age-old famous adage – "marriages are made in heaven"? While this might be true, it tasks undying love, affection, care, and perseverance from both partners to make the marriage work. It's not like partners have to put in a lot of extravagant efforts; sometimes small yet thoughtful gestures work wonders. 
Moments no matter how big or small count a lot in any marriage, and must be celebrated with thoughtful grandeur. Anniversary is one such milestone that reinstates the love, and mutual effort both the partners have put in to enhance the quality of their conjugal life. In this blog, we will be talking about some of the exquisite anniversary surprise ideas at length to help you carve out the perfect celebratory vibe with your partner.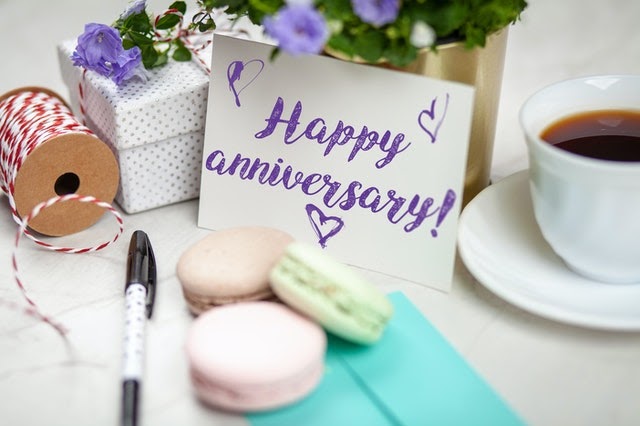 Is the anniversary celebration around the corner? Have you been too busy at work and unable to dedicate as much time as you would wish to finalize anniversary party ideas? While everyone including you, your partner, and your family, and your friends are looking forward to the much-awaited wedding anniversary celebration, a lot of work goes behind in planning and executing the perfect party that everyone is going to remember and cherish for years to come. 
Top anniversary Surprise Ideas
Throw a Lavish Party:
You might be wondering about the best places to celebrate your first wedding anniversary? If you want to share the day with your friends, and family, throwing a lavish party at a restaurant or at your own home will be a good idea. You can go all out on decorating your premises, planning the dinner menu, arranging gifts, and surprises, etc. 
Choose to Spend some Secluded Time: 
Wanting to share the day with your partner in seclusion, be it at home or a faraway location is also a good idea, especially if both of you have not been able to shy away from professional obligations to spend some quality time with each other. If you are planning a home celebration, connect with the experts at TogetherV to take over the entire planning, and execution hassle. From discussing with you to understand your anniversary surprise expectations to turning your imagination into reality, the team at TogetherV takes care of everything. 
Surprise your Partner with a Blue and White Themed Backdrop at Home
Is your partner an avid fan of balloon decorations? At TogetherV, you will find a plethora of assortments, and aesthetic designs with balloons, which you can consider for your happy anniversary decoration ideas. Let your partner be awed with the resplendent white, and blue themed backdrop. This color combination can enhance the anniversary vibes at home, promote a sense of calmness, and tranquil romance. 
Opt for an Aesthetic Dining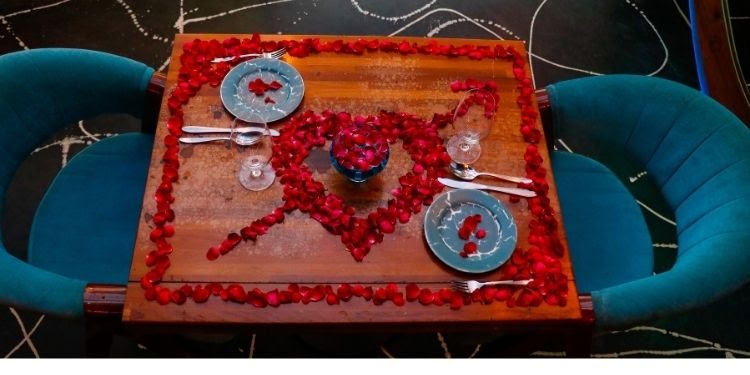 Dining at home, you think it's not gonna be unique? You can't be far from the truth. Entrust the team at TogetherV to set up a romantically thriving wine, and dine setup at your home. You can always opt for the location, be it the rooftop or your dining hall, or your luscious garden. We will make your dream come true by sparing no details. Celebrate the moments of togetherness and the vow of "to be together till death do us apart" on the eve of your anniversary. 
String Your Heart along with "Hearts and Flowers"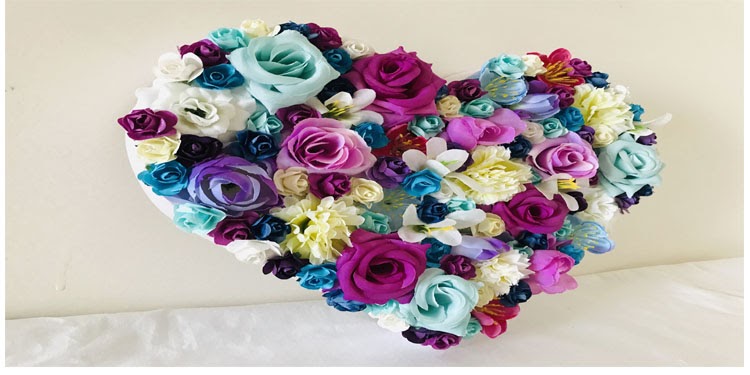 Hearts, and flowers – isn't it a great combination to express your love to your partner on your anniversary? You can always opt to get these hearts, and flower arrangements made with your own hands; your partner is surely going to observe the effort you have invested in the same. You can otherwise visit a florist, pick the flowers, and decor accessories to your partner's liking, and hand deliver it to her to witness the beaming joy on her face. However, if you want to skip all these aspects, convey your decor wishes to the team at TogetherV. They will take from there, and you will be astounded at the outcome. 
Whisk Away your Partner for a Getaway
When was the last time you and your partner had a long vacation? Your anniversary is just the perfect time, and the occasion to whisk her away to a romantic hill station or a beach may be based on her preference. No matter where you choose to visit, our team can make the decor arrangements at the resort/hotel of your choice. Surprise hits you the best when you are least expecting it. So, get ready to witness the surprise on your partner's face when you open the door to your stay. From carefully crafted balloons and light decorations to flower arrangements to cozy in-room dining set up, we can pull it all off in an easy, quick, and hassle-free manner, and of course without wringing your budget dry! 
Get Candid on a Candlelight Dinner
Reminiscing your dating times that were full of outdoor adventures, walks on the beach, movie outings, and of course, endless candlelight dinners? If you are weighing your options regarding anniversary surprise ideas for wife, a candlelight dinner is just the thing you need to rekindle the golden memories, and to create new memories that you both are going to cherish forever.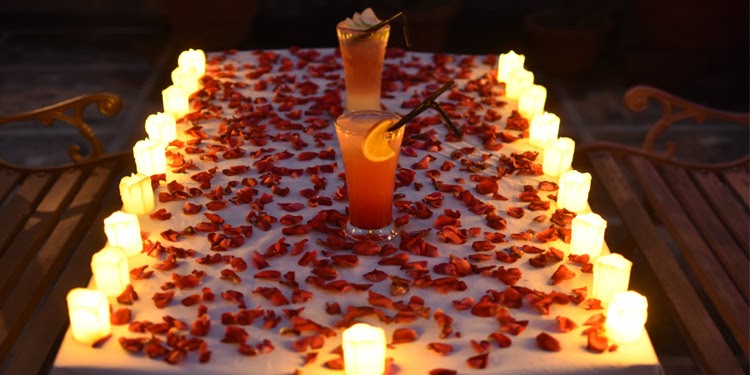 If you are on the lookout for the best places to take your wife for a romantic and memorable candlelight dinner, trust the team at TogetherV to take care of it all. From getting dinner reservations to serving welcome drinks to spread some decadent dishes on the table to enhance the romantic vibe, we do it all for making the day more special for both of you. 
If you are planning to welcome your wife home with an extravagant candlelight dinner set up at home, you can trust the team at TogetherV to sprinkle the magic with intimate decorations to silverware arrangements on the dining table. 
Go for a Sparkling Love Bouquet 
Running short of anniversary surprise ideas? Connect with the team at TogetherV to decorate your home with a sparkling love bouquet; your wife is surely going to be spellbound. This arrangement made by TogetherV essentially comprises an assortment of glossy white and red balloons that represent the essence of love and romance in a relationship. We can also arrange auxiliary decor arrangements to suit these love bouquet theme to make your day more special. 
Flowers, Flowers, and Flowers
Whether you meet someone for the first time, on the first date, or for your first milestone together, flowers can play quite a vital role. So, they should be on the top of your priority list when you are planning out happy anniversary decoration ideas. The best part is, with flowers, you can get as creative as you wish. Connect with the team at TogetherV to get stunning floral arrangements such as floral initials, floral numbers, etc.  
Dine by the Poolside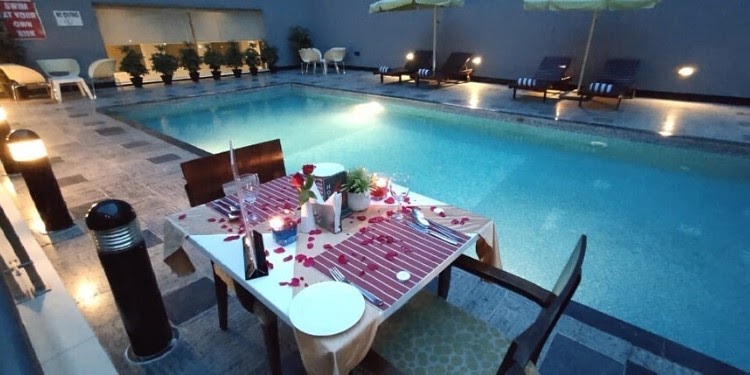 Are you or your partner an avid fan of waterbodies? Then, planning out romantic dining by the poolside is surely going to leave both of you enthralled. Don't worry at all about the hassle of all the arrangements; we at TogetherV are here to assist you every step of the way. 
No matter how far or close the date is, this time, you are assured an astounding wedding anniversary celebration, with TogetherV!