Are you planning to organize the next party? Doing so is a fun and creative task but it requires a lot of time and effort too! There are a lot of things that one needs to keep in mind when hosting a party. One of them is decoration and no decoration is complete without balloons as they add a vibe to the party. Almost everyone likes balloon decorations. Whether it is a birthday or an anniversary or so, balloons can transfer your simple room into a magical land. There are a variety of balloons available like helium balloons, numeric balloons, chrome balloons, letter balloons, twisted balloons and more that can be used in decorations. It's true that even your minimal effort can do wonders in your relationship and so you must implement 1 of these interesting DIY decor ideas in the next celebration.
Balloon Chandelier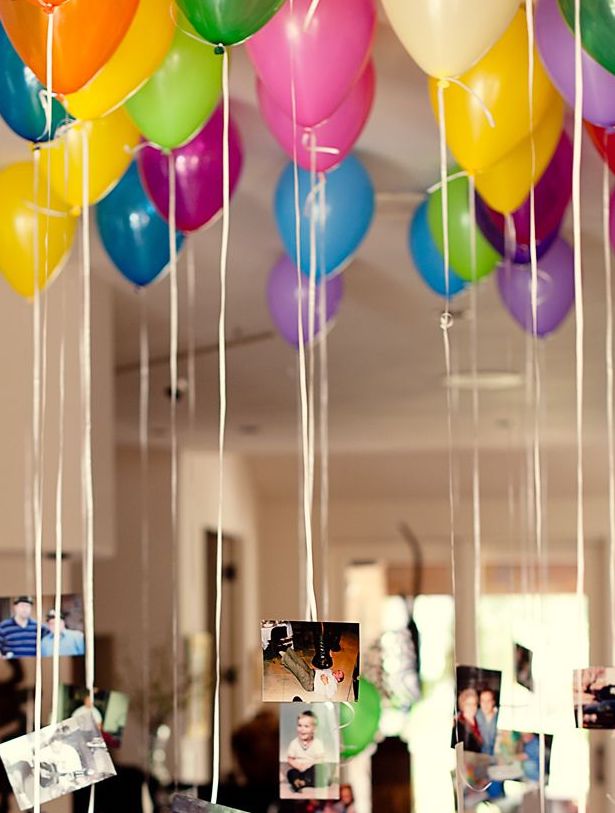 As the name says, in this decor concept one can create a chandelier using balloons, photos and ribbons. All you have to do is:
Punch a hole in all the photos you want to use.
Tie a ribbon with every photo. You can use a curling ribbon to get a better look.
Blow all the balloons. The overall look of this decor would be good if you use helium balloons and gas.
Now, take 1 photo in which you had tied the ribbon. Attach the other end of the ribbon to the balloon. Similarly, do it with the remaining blown balloons and punched photos.
Take a strip of double-sided tape, cut a small piece and paste it on the top of the balloon. Do this with all the balloons.
Lastly, create a balloon chandelier by sticking all these balloons to the ceiling in whichever shape or pattern you want.
2. Confetti Balloon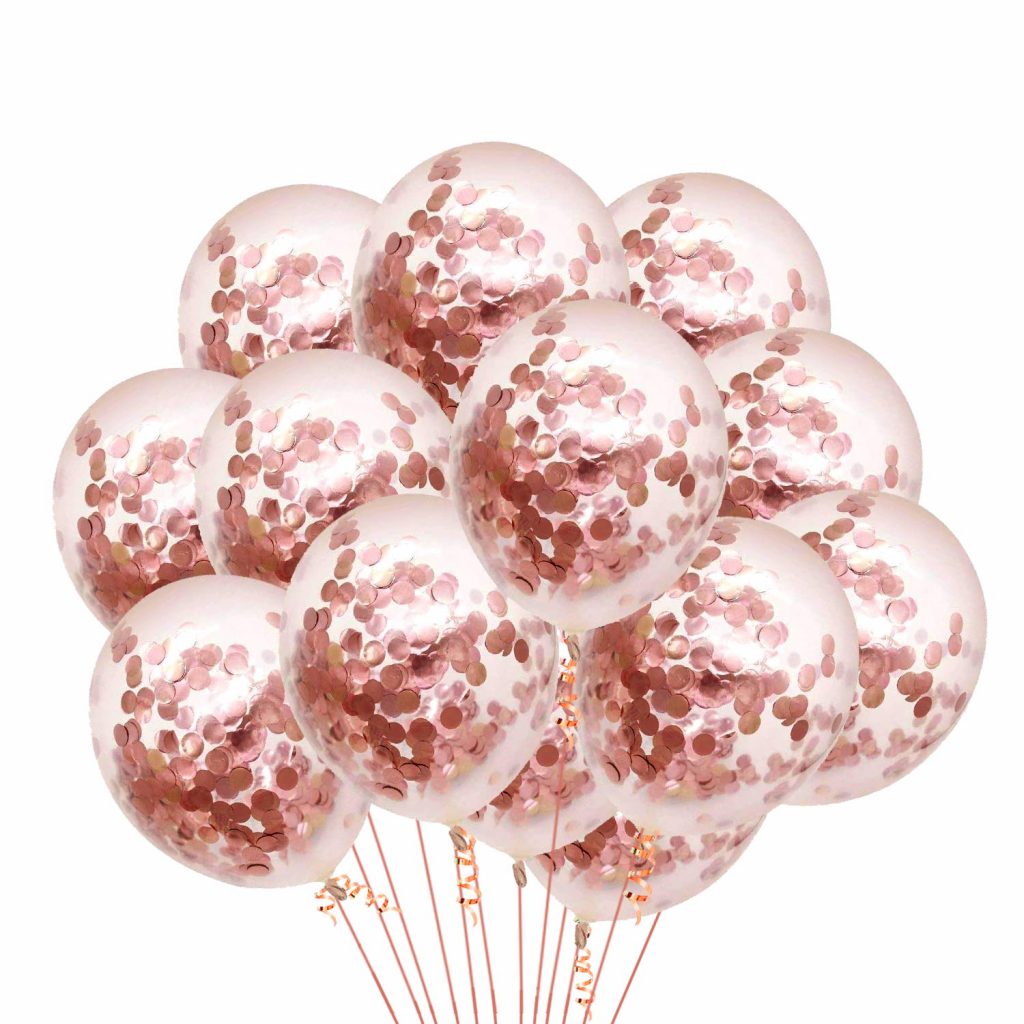 Children love bursting balloons at the end or in between the party. But bursting a confetti balloon feels even more amazing. A giant confetti balloon can be used in a baby shower or birthday party. To make this balloon you will need transparent balloons and confetti sprinkles. This is one of the best balloon decoration ideas done without using helium balloons. You can even make confetti sprinkles by cutting foil wrapping paper or tissue into tiny pieces.
Hold the mouth of the clear balloon and as many confetti sprinkles as you want.
Now, inflate the balloon using a pump and tie a knot.
Attach a ribbon to the balloon to decorate it.
Lastly, shake the balloon properly to spread all the confetti.
3. Balloon Art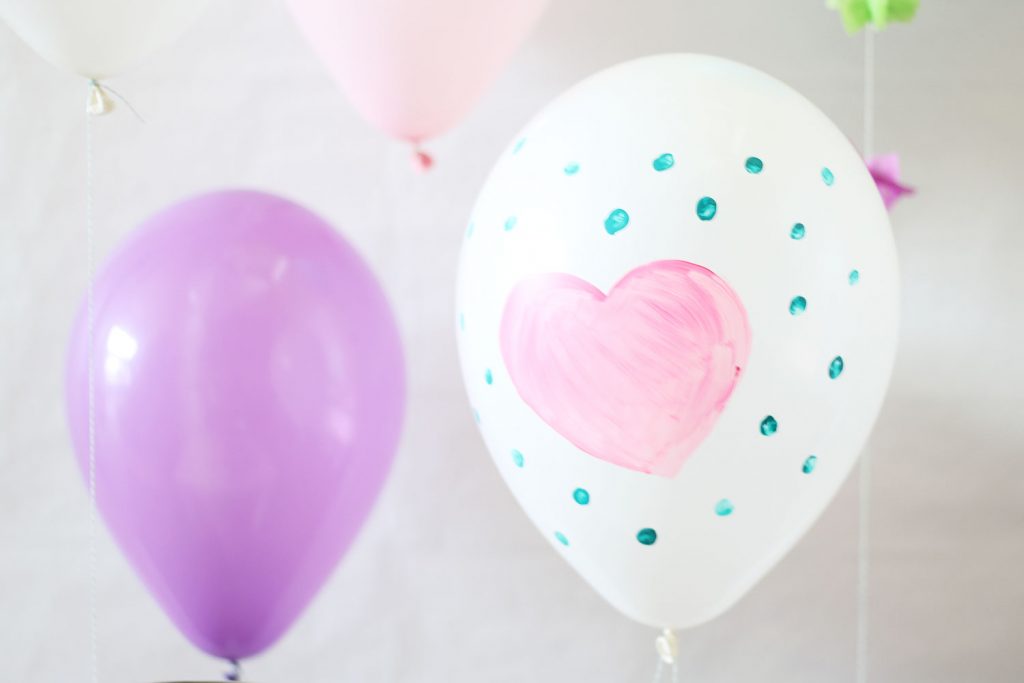 Get a little artistic while decorating balloons. You can either paint something or write a personalized message on the balloon. This is a fun to do and simple balloon decoration idea that can be done at home. For this, you will need foil alphabet stickers or acrylic paint and a brush, whichever you feel like using. A combination of both can also be used together.
First, blow the balloons and knot them.
Now, using the paintbrush start drawing dots or any patter you want to have.
Stick the foil alphabets to write the personalized message.
4. Balloon Garland or Balloon Bunch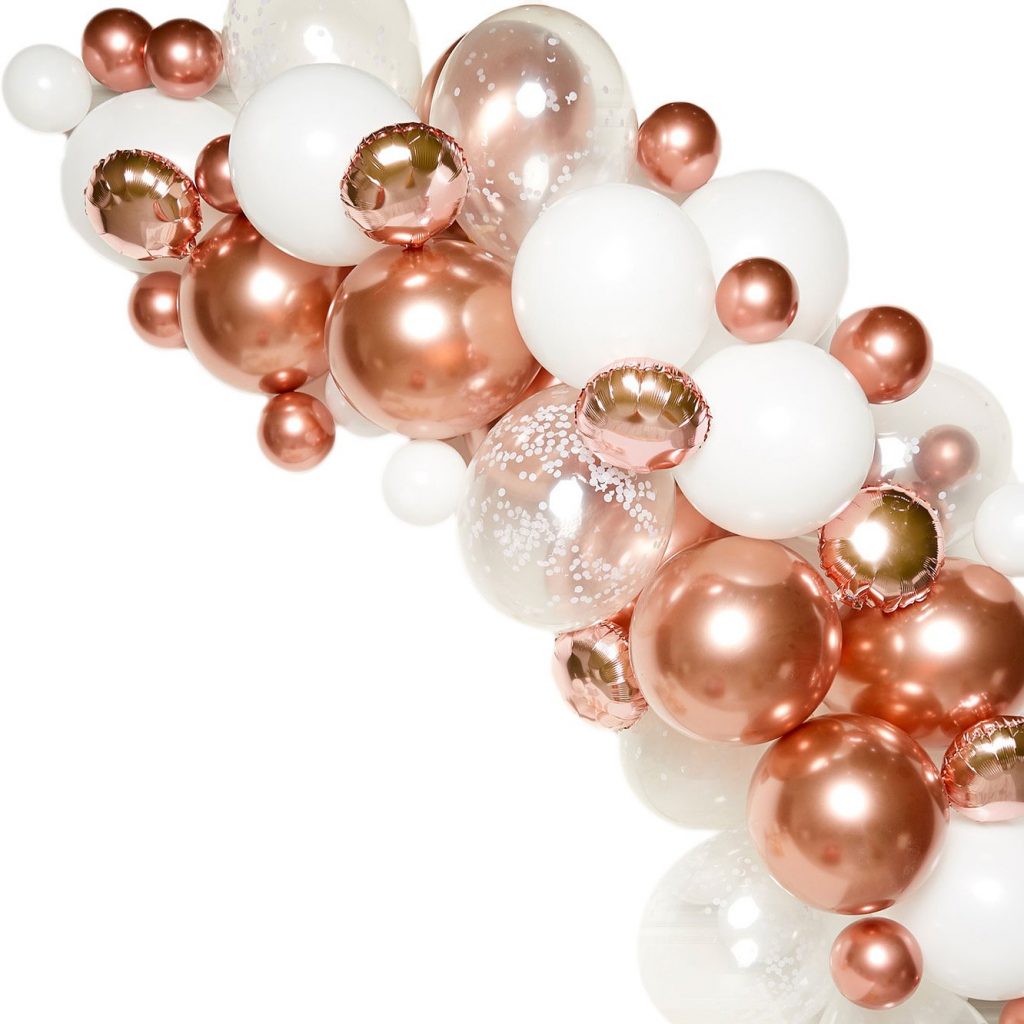 Balloon garland makes a wonderful backdrop. Choose a colour combination and buy colourful balloons of those colours. Apart from that, you will need balloon garland tape or ribbon to tie all the balloons together. You can either create a garland or a bunch, as per your wish depending on the way you assemble them.
First, inflate the balloons using a pump.
Second, divide them all based on colour.
Third, pick 1 balloon of every colour and tie them together using a ribbon or balloon garland tape. Similarly, do with the remaining balloons. Make sure you take care of the order according to the colour.
Forth, tie a long piece of thread or ribbon on both ends of the garland. Using them, hang the garland wherever you want.
5. Balloon Flower
Make a balloon flower without putting in much effort. These flowers not only look good but are easy to make too. For this, you will need long balloons and rubber bands.
Blow a long balloon using a pump.
Once done, fold the balloon equally to create petals. Try to make 4 to 6 folds in 1 long balloon.
Now, lock the petals using a rubber band in the centre.
Using another long balloon, make the stem by fitting it in the centre.
You can even contact us or explore our website for gifting and balloon decorations. Rely on us for decoration services as we are the best balloon decorators near you. Our team has expertise in implementing decorations with perfection on time.