Ahmedabad is the largest city in Gujarat. Facts read that it is one of the fastest-growing cities. The city has a great historic background that makes it famous for heritage walks. You will find the finest Indian and Islamic architectural sites here. The bustling city also has temples and mosques that catch the attention of tourists. Every narrow street of this smart city will take you to an interesting place. But, one thing is sure that your trip to Ahmedabad is incomplete if you don't go a heritage walk there.
The best way to explore Ahmedabad is by taking a heritage walk. The reason being, that there are many prominent tourist places in Ahmedabad that get covered in it. You will cover 20 destinations in 150 minutes. The walk is commonly known as "Mandir se Masjid tak" as it starts from a temple and ends at a mosque.
Here are a few places that will be covered in the heritage walk.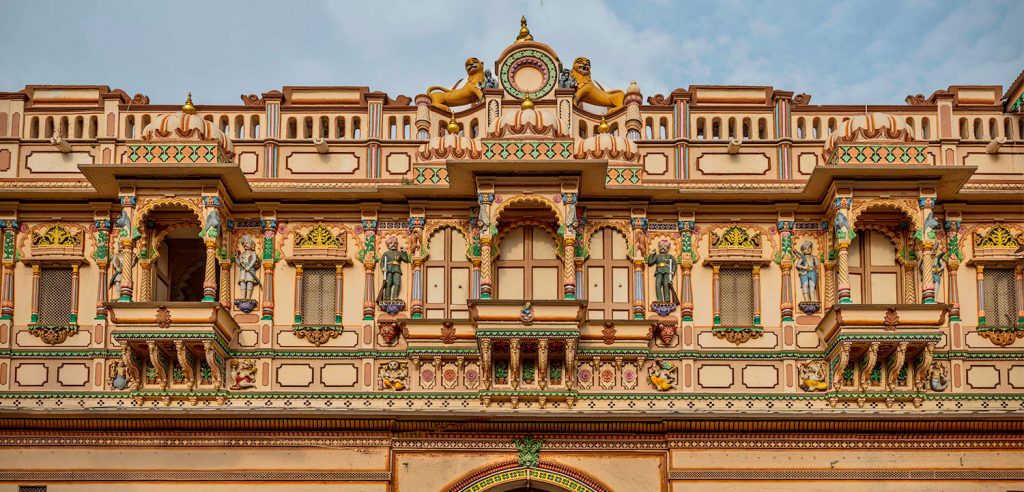 Swaminarayan Temple: The Hindu temple is located in the Kalupur area of Ahmedabad. It is known that the temple was built on the instructions of Swaminarayan.
2. Shree Kala Ramji Mandir: As the name says, the temple has a dark idol of Lord Ram. It is made using black marble stone. It is also known as Haveli Mandir.
3. Kuvavala Khancha: The unique place has 4 houses tangled together but all 4 of them are built in different styles. 1 is made using bricks, 1 using wood, 1 in Marathi style and 1 in Persian style.
4. Fernandez Bridge: Take a walk in the book market under the bridge and buy some books of your choice.
5. Jama Masjid: The mosque was built by Ahmad Shah I, the founder of Ahmedabad. It is made using yellowstone and it has around 260 pillars in total.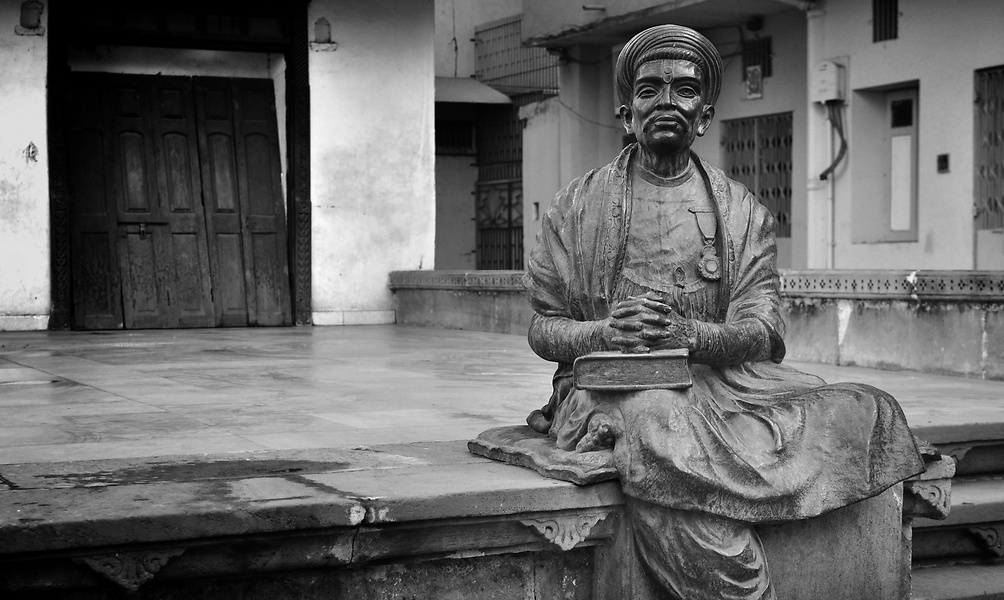 Apart from these 5 prominent places, you will also go to Kavi Dalpatram Chowk, Calico Dome, Shantinathji Mandir, Jagvallabh Mandir, Zaveriwad, Sambhavnath ni Khadki, Chaumukh Pol, Doshivadani Pol, Astapadji Mandir, Harkunvar Shethani ni haveli, Chandla Pol, Muhurat Pol, Manek Baba Mandir, Rani no Hajiro, Ahmedshah Badshah's Tomb.
The heritage walk is a must take experience for all the tourists. On the way, the guide will keep on guiding you both the historic background on these places. Just in case you do not go for this heritage walk, then make sure you visit the above listed 5 famous places in Ahmedabad.
Our heritage, our culture comprises of everything like art, craft, literature, food, festivals, temples and history. And the Ahmedabad special cultural walk is just a way to explore it all. The tour reflects the culture and the tradition that the city has. The walk is organized by Ahmedabad Municipal Corporation.
Apart from this, you must visit the following places on your trip to Ahmedabad.
Sabarmati Ashram: The place is also known as Gandhi Ashram and Satyagraha Ashram. It is said that Gandhi Ji used to live here with Kasturba Gandhi. The Dandi March movement took place here.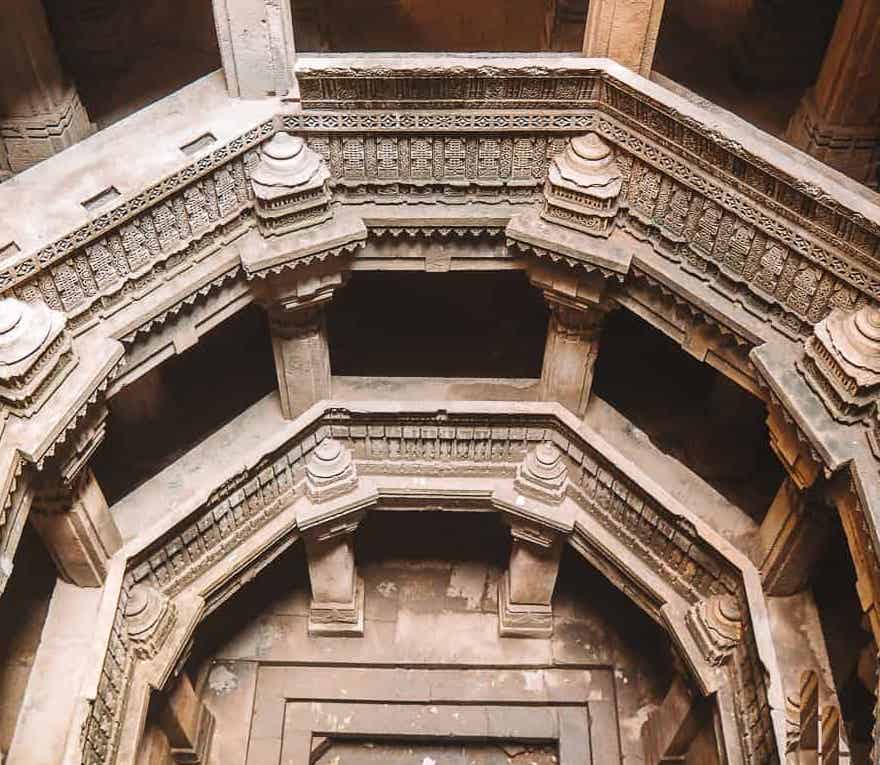 2. Dada Harir Vav(Stepwell): As you visit here, notice how finely this stepwell is carved with perfection. You will feel a good amount of freshness around you as you be here.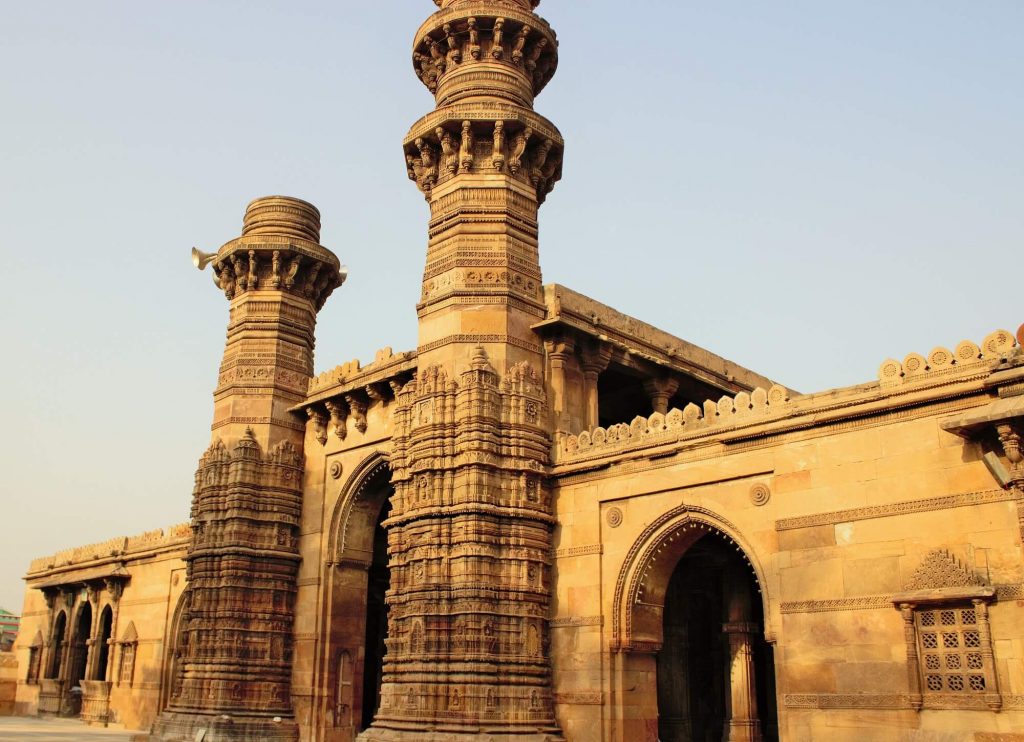 3. Jhulta Minar: Go and visit this unique monument in Ahmedabad. It is said that when one minaret shakes, then the other corresponding one starts shaking too after a few seconds.
4. Hutheesing Jain Temple: It is one of the best known Jain temples in Ahmedabad. The temple is dedicated to Lord Dharmanatha, the fifteenth Jain Tirthankar.
5. Vastrapur Lake: Sit beside the lake and spend some leisure time. The lake is surrounded by a garden which makes it a scenic place.
If you are someone who is keen to know about the history and background of the country then plan a visit to Ahmedabad soon. Know about interesting facts as you go on the heritage walk and explore other archaeological sites. End your day by opting for a relaxing stay along with dinner on your trip.