Best Places to visit in Mumbai for Couples
Venturing out has been substantially limited in the new normal circumstances, of course, for the overall well-being of the entire community as a whole. Those with travel plans must ensure to adhere to the suggested guidelines and protocols. If you are planning to travel to Mumbai, either on a work trip or as a temporary respite, don't forget to check out the travel guidelines. No matter what, we at TogetherV strive to make your Mumbai trip a memorable and safe experience. Here are some of the top-notch couple places in Mumbai that must make it to your bucket list!
Marine Drive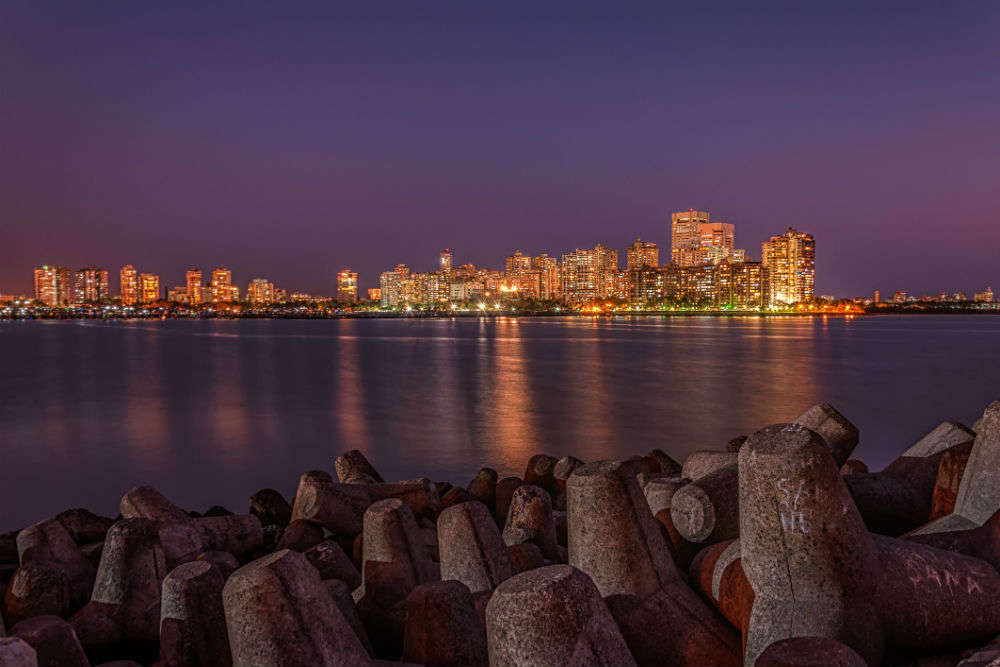 Are you or your partner ardent fans of beaches, and waterbodies? Love the magical moments of just sitting by the beach and witnessing the rhythmic movements of waves? Isn't it a tranquilizing feeling for the body, mind, and soul? The Marine Drive in Mumbai, one of the best places for couples in Mumbai, is set out to offer the same exhilaration to you and your partner. 
Spread across a kilometer length, this arc-shaped boulevard is situated along the southern Mumbai coastline. With Nariman Point as the beginning, this continues till the much-coveted Chowpatty beach, which is going to take your breath away. The sunset views, as well as the seaside food stalls exuding a flavourful aroma at Marine Drive, are to die for. When you are in Mumbai, don't forget to relish this breathtaking tourist destination. 
Madh Island Beach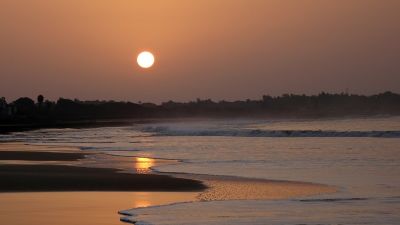 Always wanted to experience the solitude of an island? Then, you are in luck. This island beach is one of the top romantic places in Mumbai for couples to get away from the clamor of city life and redefine love, care, and romance. 
Dotted with umpteen lush green farms and palm trees, which add to the visual appeal of the island beach, this is home to an exotic range of hamlets, farmlands, and enticing vistas. It also is home to Madh Fort, a prominent tourist spot, which will take you back to historical times. It also hosts several film shootings, so you may get lucky in catching up a glimpse of your favorite superstar.  
Nariman Point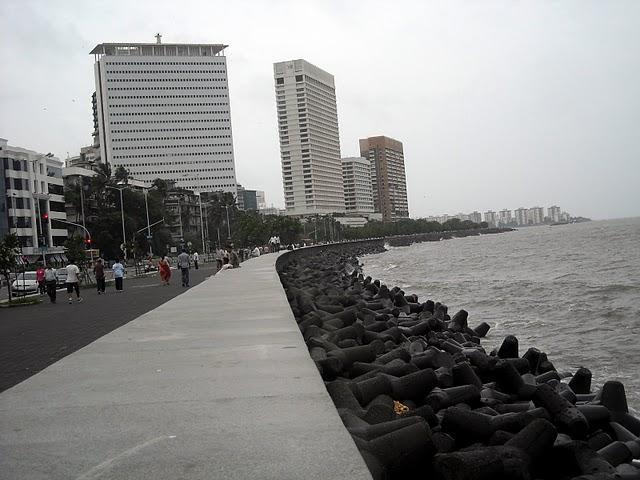 Eyeing to get a glimpse of the spectacular Arabin sea views? Then, Nariman Point, nestled in the southern point of the Mumbai Peninsula is one of the best places to visit in Mumbai for couples. Listen to the heartwarming sounds of waves splashing by your partner's side. This has abundant opportunities for relishing the authentic Mumbai nightlife with a wide range of restaurants, pubs, and diners alongside the beach. You can also make reservations at one of the hotspot sea-facing hotels to spend some quality time with your partner. 
Juhu Beach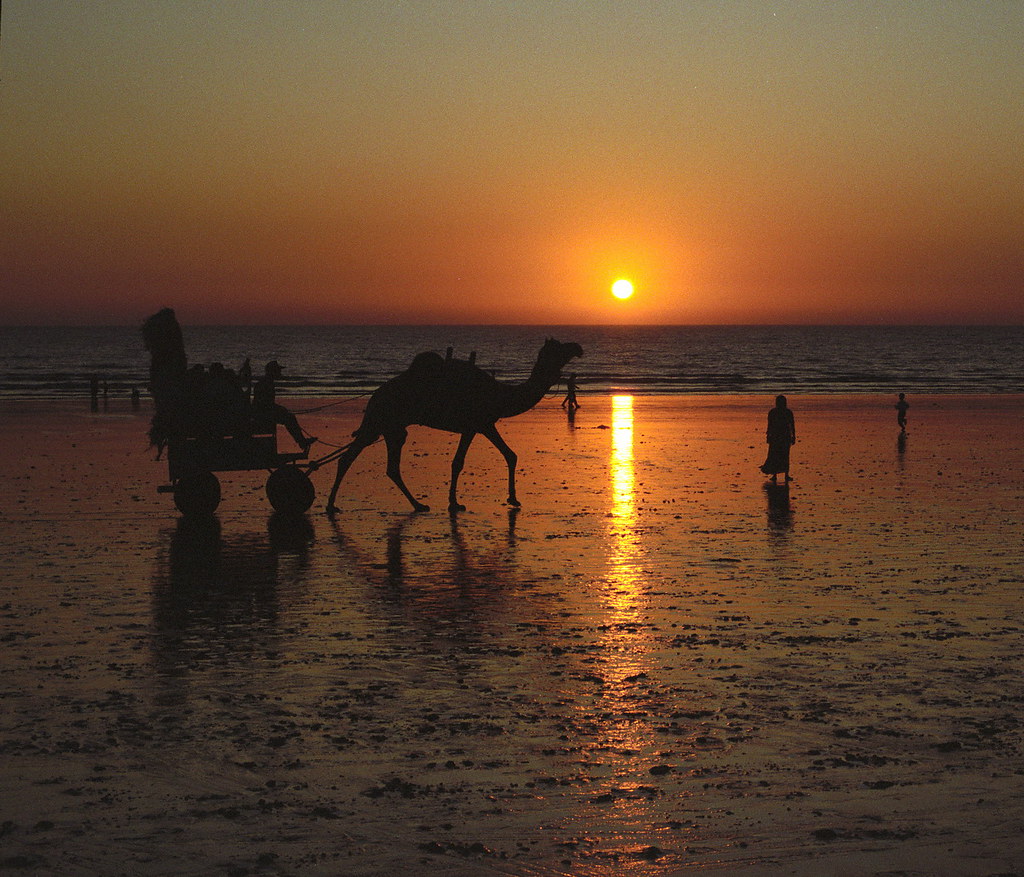 Have been an avid fan of those Juhu sea-facing solitary homes shown in the Bollywood movies? Now is the time to watch them not from afar. Get ready to witness some of the stunning sunset views at Juhu beach along with your partner for a soul-freeing fraction. Amidst the tranquil beach view, with white sand under your feet, indulge in a heart-to-heart conversation with your partner; reminisce the old memories, and create new ones to cherish in the months to come. Take a walk alongside the beach, exhilarate your taste buds with some of the mouthwatering street delicacies of Mumbai at Juhu beach. It is indeed one of the best places to visit in Mumbai for couples. 
Bandra Fort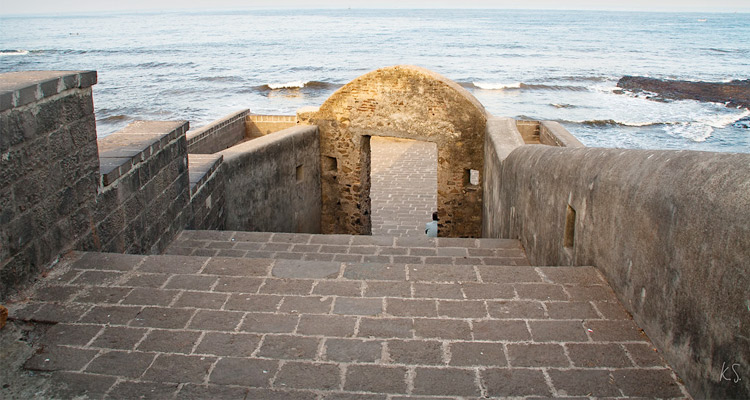 Always have been an admirer of historical monuments and cultural heritage destinations? Then, Bandra Fort has a lot to offer for you and the special someone in your life. Located in the suburbs of Bandra, this fort's existence dates back to the early 1640s. With breathtaking views across the Bandra-Worli sea face, this makes a perfect destination for couples to visit in Mumbai. This historical fort still stands strong with the reminders of Portuguese occupation and is ready to take your breath away with the dotted palm trees. 
Chota Kashmir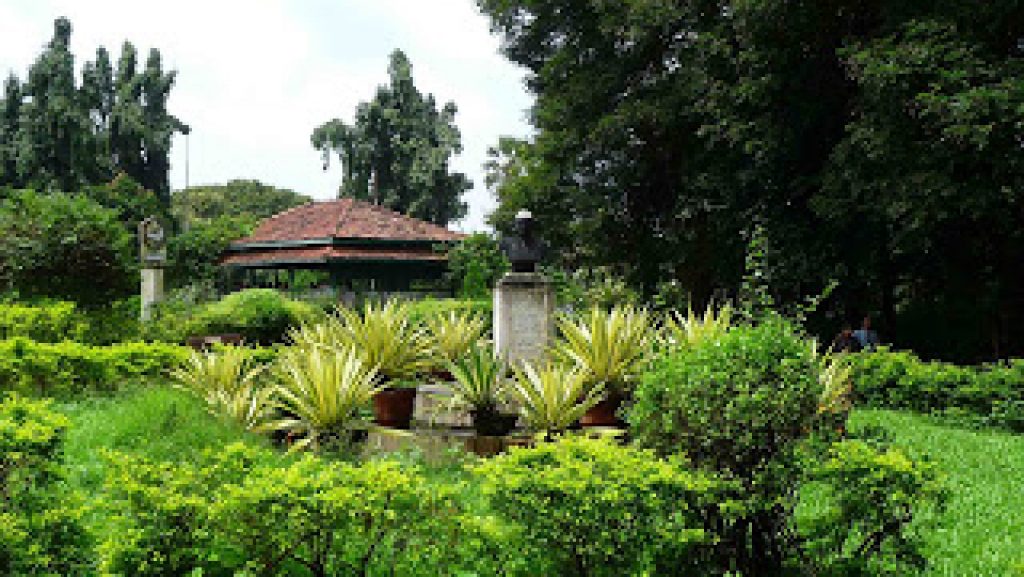 Always wanted to pay a visit to the awe-inspiring Kashmir and its mountain terrains? Have you not been able to fulfil your dream yet? Well, when in Mumbai, you can experience Kashmir at Chota Kashmir! Get ready to bask in nature's beauty, steal away some moments of peace with your partner away from the chaos of daily life, and soothe your vision with some of the serene, lush landscapes. 
Take up a boat ride in the Kashmir lake and learn to go with the flow of the water! If you or your partner are an ardent admirer of water bodies, this lake spread across 4-acres can prove to be a top-notch destination for both of you during your Mumbai trip. This is unarguably one of the best places to visit in Mumbai for couples. 
Essel World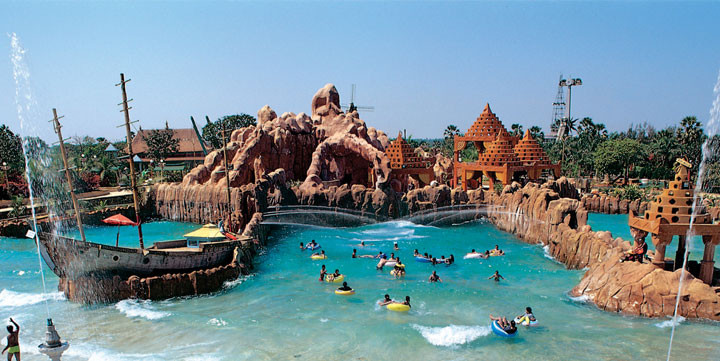 Who says amusement parks are only apt for kids? In fact, we all have a kid inside our heart, who is all but ready to break away from the confines of commitments, goals, and responsibilities, at least for a few stolen moments. Bring out the kid in your and your partner's heart at Essel World – one of the top amusement parks in Mumbai. 
This 64-acre amusement park is home to a host of enthralling rides that are sure to spice up your adventure quotient and offer you the much-needed adrenaline release. Situated 48 km from the city centre, this amusement park can be a perfect destination for a one-day picnic or strolls in the evening too! 
Adlabs Imagica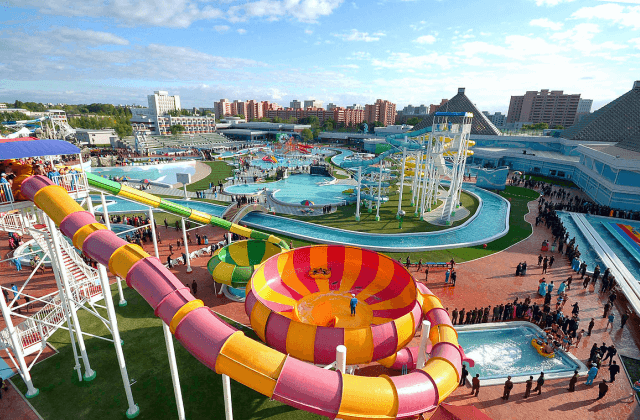 If you have been on the lookout for places to visit near Mumbai for couples, Adlabs Imagica located near the Mumbai-Pune expressway is your best bet! Being one of the pioneer international-themed amusement parks, it welcomes its patrons for a fun-filled, and exciting destination for shopping, dining, and relaxation. This 3000-acre amusement park has designated regions for every type of visitor. From water sports to enthralling rides, this has everything in store for adventure-seeking couples. 
Sanjay Gandhi National Park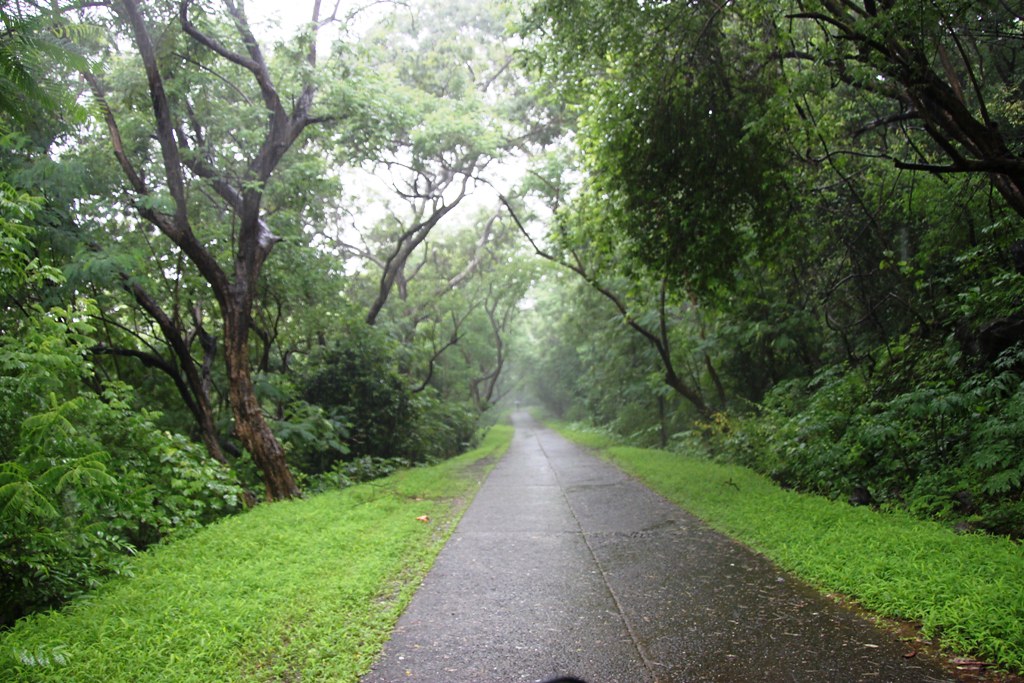 When was the last time you and your partner had embarked on a wildlife ride? Not lately? Well, now is the time to amend the same. When in Mumbai, don't forget to pay a visit to the Sanjay Gandhi National Park that covers a whopping 20% of the entire Mumbai's geographical area. 
Being home to some of the exotic flora, and fauna, this is believed to be one of Asia's most visited national parks. Enjoy a day or two along with your partner watching the 250+ species of birds, 40 species of mammals, and a staggering 1300 species of plants, and so on. This for sure is counted among the top couple places in Mumbai for basking in nature's beauty. 
Rain Forest Restobar
Stepping out and enjoying dining at lavish restaurants have become quite a luxury in the new normal scenario, isn't it? However, when in Mumbai, don't forget to give this Restrobar a try before you escape into your daily routine. This is indeed one of the best places to visit in Mumbai for couples. Take out your partner for an exquisite dinner date at this rainforest-themed restaurant to sweep her off her feet. A beautiful ambience, a wide assortment of delicacies, the finest collection of beverages, and a boisterous nightlife – you can avail of all these under one roof at this restrobar. 
Hanging Garden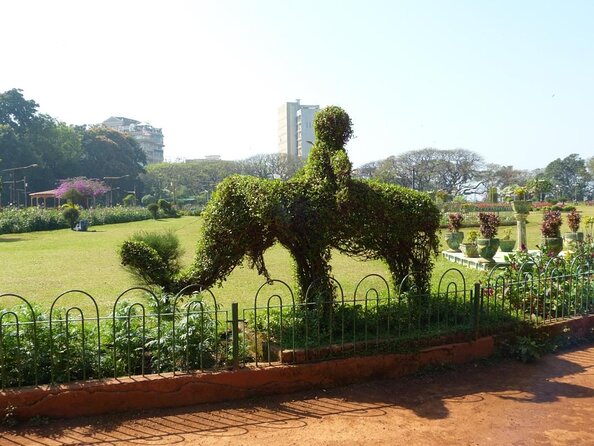 Enliven your love life by visiting the Hanging Garden, one of the romantic places in Mumbai for couples. Also known as Pherozeshah Mehta Gardens, this is situated atop the scenic Malabar hills and offers a perfect getaway for couples. This most sought-after tourist attraction in Mumbai is perfect for a sunny picnic for locals and tourists alike. Perfect for a range of activities such as meditation, yoga, and sunset photography, this garden is sprawled over a vast area that features plenty of trees and green spaces. 
Taraporewala Aquarium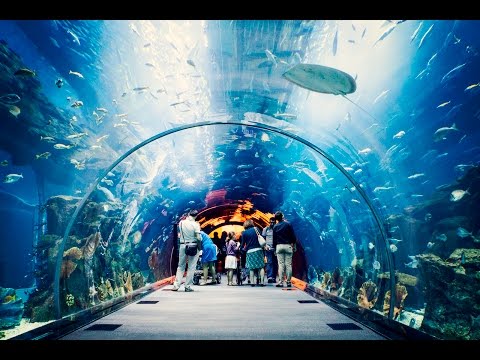 This, one of the oldest aquariums in Mumbai, is one of the prominent attractions at Marine Drive. Get ready to lose yourself in the 12-feet long glass tunnel that exhibits a captivating underwater life.
If you are visiting Mumbai for the first time or on a short trip, and wish to make the most of your trip, entrust us at TogetherV to assist you. Our team will be able to recommend the best places for couples in Mumbai as per your preference, arrange candlelight dinners at top restaurants, etc. We can get everything done in an easy, quick, and hassle-free manner. And, the best thing is that you won't have to worry about hefty prices! 
So, the next time you are planning a trip to Mumbai or are already there, don't hesitate to give us a call for any sort of assistance you may need.