Jaipur, the capital city of Rajasthan is the land where royals used to reside. It is a part of the famous golden triangle that also includes Delhi and Agra. The city is full of finely carved forts, ancient museums and scenic lakes. Enhance your knowledge about Indian history, tradition and culture as you be here. Know about the interesting facts that you haven't read in the history books! Here is a list of 5 places that you must visit in Jaipur.
Jal Mahal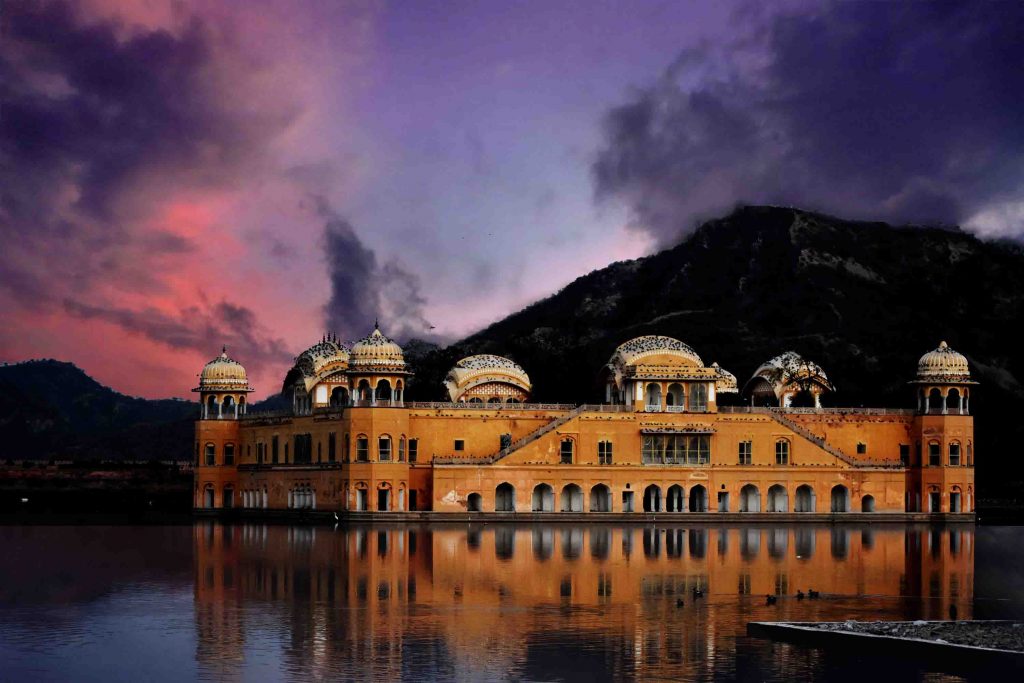 Jal Mahal, also known as Water Palace is a very beautiful place in Jaipur. As the name says, it is located amid Mansagar lake. The magnificent palace was built by Maharaja Jai Singh II in the 18th century. People usually enjoy bird-watching over there. You can even enjoy a bumpy camel ride. The fact that it is constructed between a lake makes it a must-visit place.
Hawa Mahal & Pink City Bazaar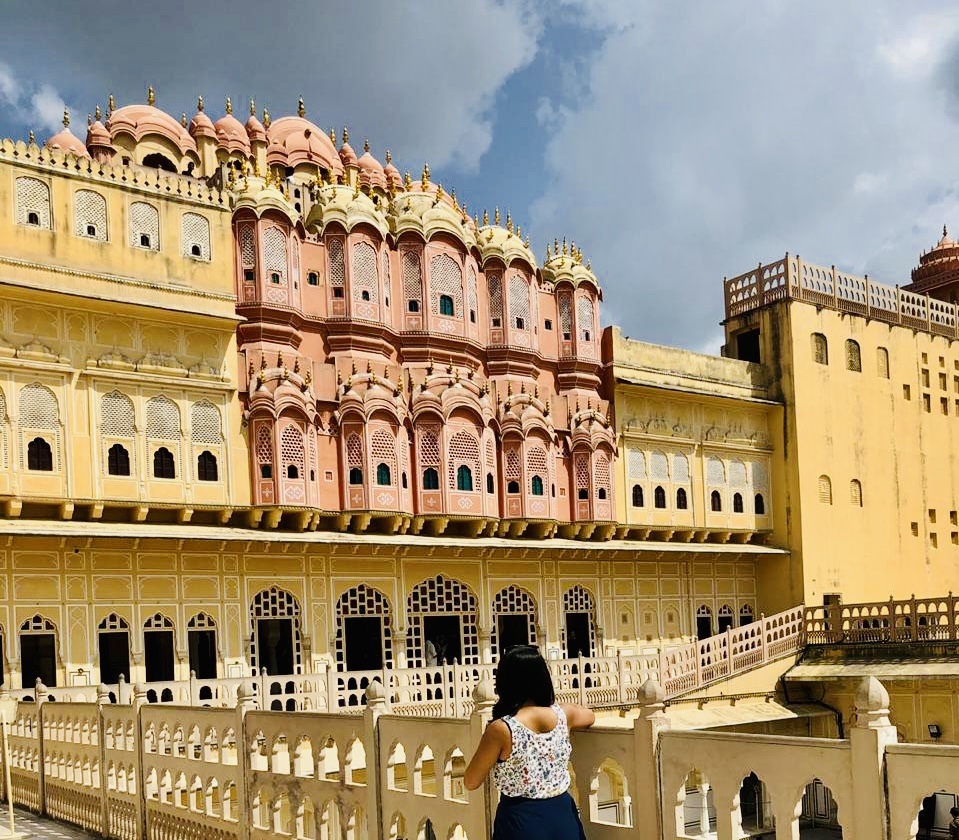 Hawa Mahal is the most famous tourist spot in Jaipur. The place portrays a plethora of Indian heritage. Make a visit to this Palace of the Wind that was constructed by Maharaja Sawai Pratap Singh in 1799. Opposite this palace is the pink market of the city that is open every day except for Sunday. Inside the market, there are 4 main bazaars that specialize in selling different kinds of things. Nehru Bazaar is famous for jootis, Bapu Bazaar is famous for ethnic clothing, Kishanpole is famous for wooden handicrafts and Johari Bazaar is famous for gemstones.
Jantar Mantar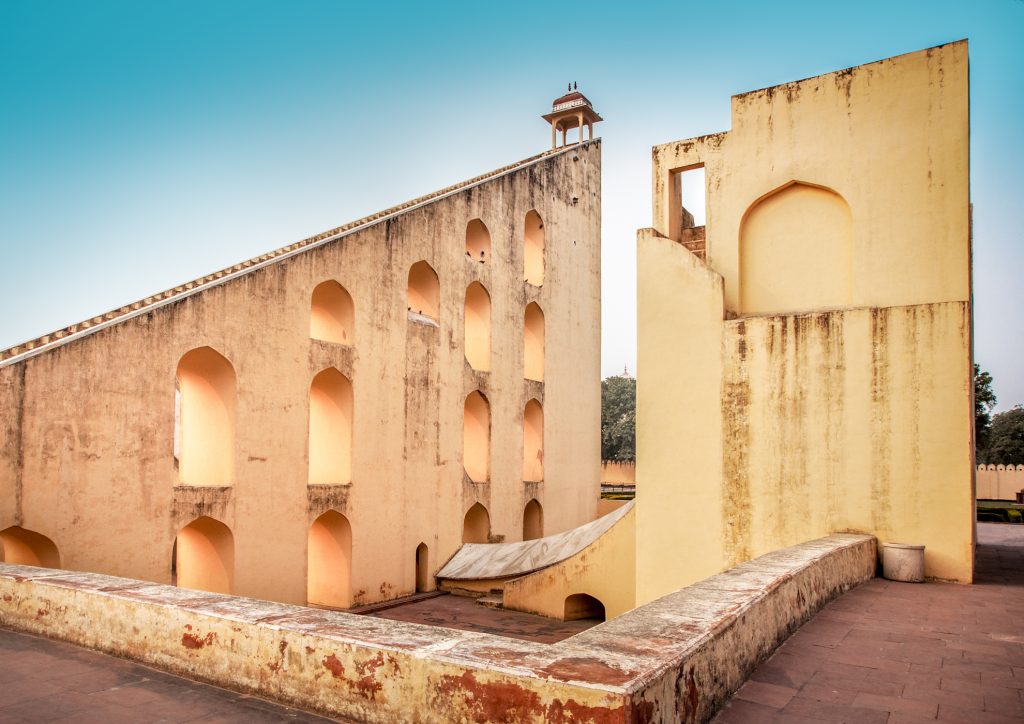 Jantar Mantar is a UNESCO World Heritage Site that is known to be the largest astrological observatory in the world. It has the largest sundial in the world that can calculate time. The relevance of this place is that it has 16 geometrical devices that can track celestial bodies and observe the orbits of the planets around the sun.
Amber Palace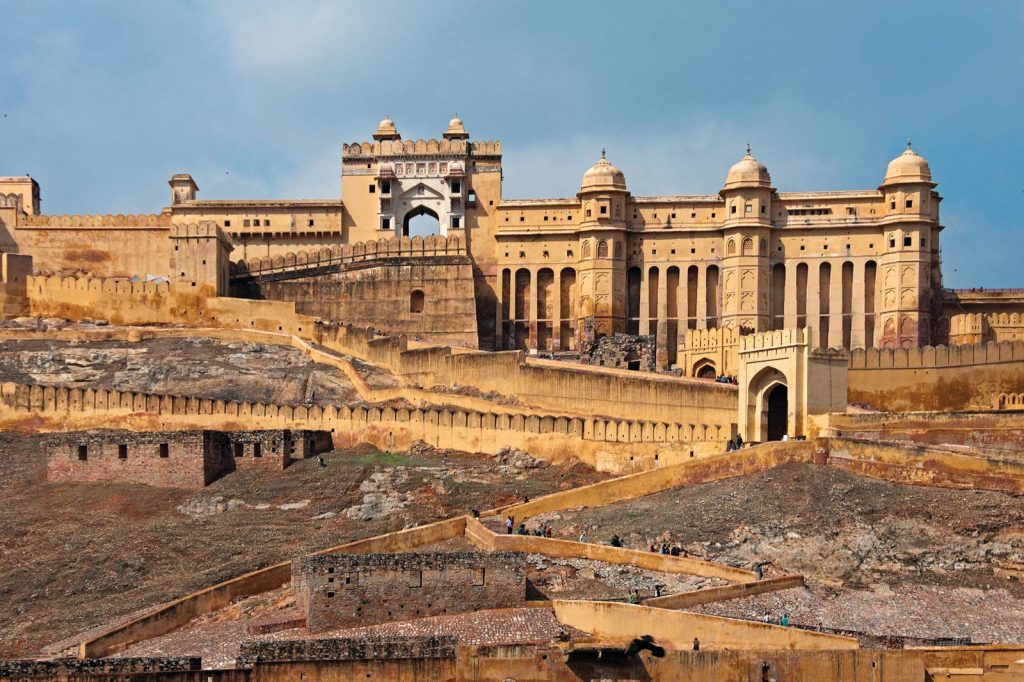 Made using red sandstone and white marble, Amber Palace has a perfect combination of Hindu and Islamic construction styles. In front of the spectacular palace lies the serene Maota Lake. The palace is at a distance of 11 kilometres from Jaipur. Now it is recognized as a UNESCO World Heritage Site. When there enjoy going on an elephant ride.
Nahargarh Fort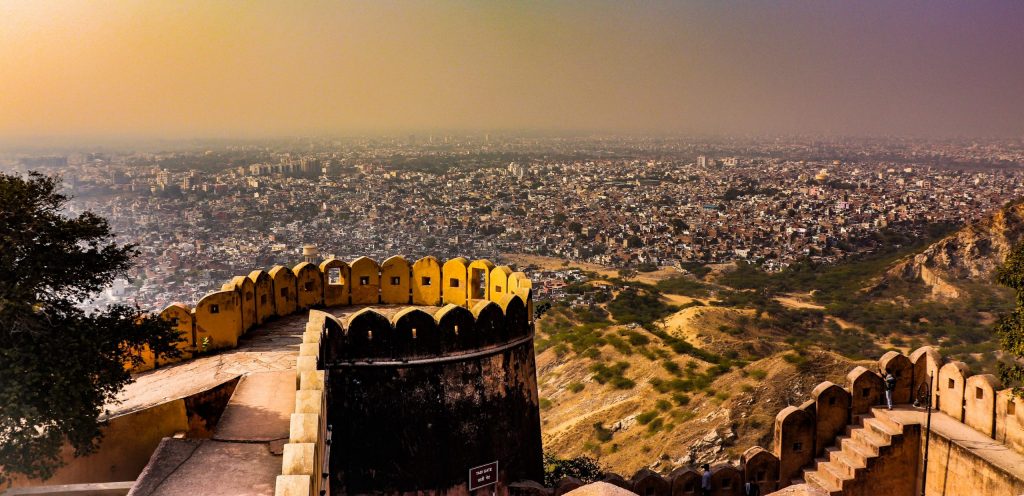 Nahargarh Fort is constructed on the ridge of Aravalli Hills. Explore the fort that has 12 boudoirs, where queens used to get ready. From here, you can enjoy watching the beautiful Pink City as it has a lot many viewpoints.
If time allows, then you can also visit the City Palace, Albert Hall Museum, Jaigarh Fort, Birla Temple and Galtaji. By the end of the day, enjoy going on a candlelight dinner along with a relaxing stay.