If you want to create something funky from metallic balloons then here are a few good ideas. Almost everyone likes metallic balloon decorations as they look elegant and are long-lasting. Learn how to make emojis from foil balloons for a kids birthday party or any event like this. Rather than buying printed balloons make 3D emoji balloons that will look even more dramatic. Know how to do so! For making this you need to buy star-shaped, heart-shaped and round shaped-yellow foil balloons. Order metallic balloons packet keeping in mind what you want to make. You will also need to buy stickers, keeping in mind the type of emoji you want to make. Apart from that, you will need ribbons, a balloon pump, a glue gun or double tape or strong gum.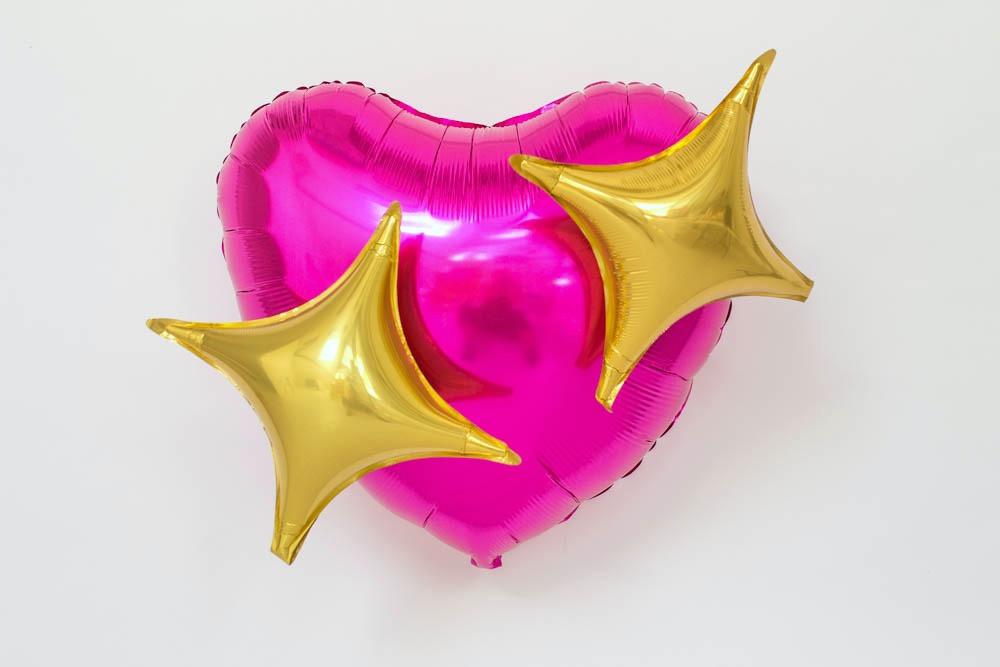 Blow a pink heart-shaped foil balloon and 2 golden star-shaped foil balloons using a pump.
Now, using a glue gun on minimal heat or double-tape, stick 1 heart-shaped metallic balloon at the top on the ride side.
Take another heart balloon and stick it at the bottom on the left side.
Knot the heart-shaped balloon and ribbon to hold. You can even decorate it on the wall using paper tape.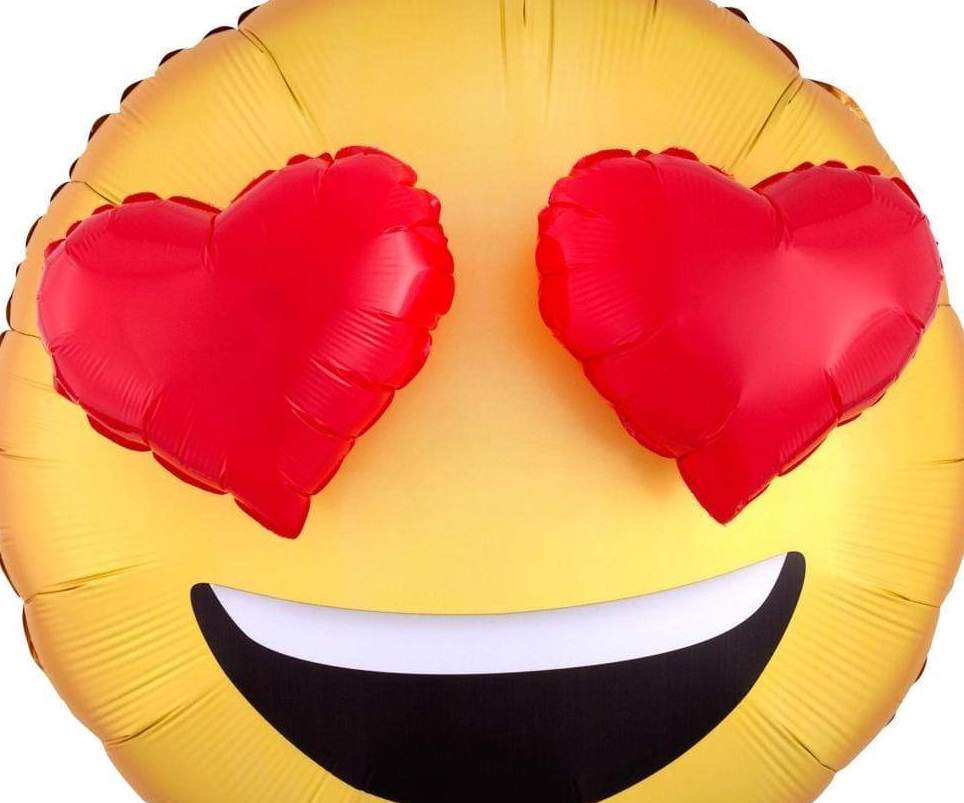 Think of your favourite emoji face that you want to make.
Inflate the yellow foil balloon using a pump. You can also use helium gas.
Tie the inflated balloon with a ribbon.
Now for example, if you are making heart-eye emoji you will need heart eye stickers and a smile shaped sticker.
Mark the centre of the balloon and paste the stickers accordingly.
If you want to create a perfect 3D look, then you can make heart eyes using a red pastel sheet and smile using brown coloured pastel sheet. Draw and cut them.
Another way is, using mini red coloured heart-shaped foil balloons to make the eyes.
Using a double tape or strong gum, paste the pastel sheet stickers or mini foil balloons on the yellow metallic balloon. Similarly, you can do for any emoji.