Plan your next romantic date with your mate to enrich your relationship with TogetherV. We will help you to make your beloved happy, surprised and comfortable in every way. Make your date more romantic with us. If you want your relationship to grow and to continue to be romantic, then you and your loved one should go for a romantic dinner. Enjoy your day with chocolate desserts, nice aroma of everlasting flowers, romantic songs, different shapes and colors of aromatic candles, proper lighting and glossy view. It makes your relationship feeling fresh and will provide you new things to look forward to together. You can give a nice experience to your beloved as she/he deserve.
Things which we will help you to arrange for your beloved:-
1. A Romantic Place:
It is the first and most demand for any romantic candle light dinner or date. A romantic place gives a feeling of belongingness and it also helps to couples to come closer. It creates an environment of affection, adoration, thoughtfulness and love. So, if you are planning to surprise your beloved by taking her/him on a perfect date then firstly you have to choose a romantic place for that. In a romantic place, your partner feels more comfortable rather than an ordinary place. They are able to talk, able to share their feelings without any distraction feel relaxed. The romantic environment helps to enhance the elegance of the dating place. Take your partner to a most romantic and peaceful place if you want to give them a memorable day with you.
2. Proper Lighting: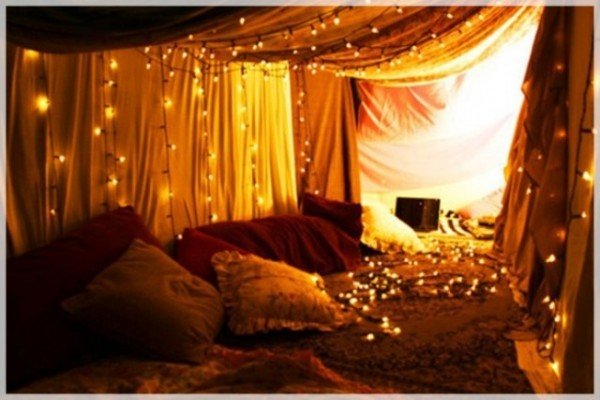 Lighting or illumination is the deliberate use of light to achieve practical or aesthetic effects. Light serves as the symbol of the good and the beautiful, of all that is positive. The light can be golden or white, whatever feels the most appropriate for you. A lighting can make task performance, change the appearance of an area, or have good psychological effects on occupants. So, lighting gives a more romantic and beautiful look to your dating place. The rays of light flowing into your heart, deeply touching and favoring you with warmth and peacefulness, illuminating all your potential and strengths.
3. Aromatic Candles:
Candles can evoke the feeling of intimacy and romance. Romance is the most vital key to keeping a relationship alive and healthy. And to keep a relationship loving and refreshing, it is important to put in extra efforts to keep up the romance young and living. Since ages, candles have been associated with romance. Candles help to give a warm, hazy flattering glow and romantic atmosphere. Romantically, the glow of candles loving our senses and softens our heart, creating an atmosphere of love. They stimulate our senses by softening the outside distractions that lamps and other bright light produce.
4. Everlasting Flowers:
Flowers are wonderful creations of nature and are one of the most beautiful gifts of nature. Flowers can mean so much to so many people due to their hidden meaning and beauty. Flowers are importance in every moment of human life. In couple's life, they have their own meaning and importance.  Flowers are available in different color, texture, and aroma, each of them has their own identity. They all define love in their own way. Red roses are the symbol of love and romance.  So, include colorful and fragrant flowers in the decoration of your date, and make each and every moment of your date more bright, happy and delightful.
5. Soft Romantic Music:
Romantic music is an era of western classical music that began in late 18th  and 19th century. Is it a part of decoration? Absolutely a big yes! Music will surely make the moments even more special. Just as in the case of fragrance, this is another time when you dip into the memory bank and pick out that one special tune or song you love. Both fragrance and sound make your date even more special and romantic. You can never create love in your by just talking and thinking, you have to create a romantic environment for that. Music plays a vital role in creating such kind of environment and also helps the couples to come closer. So make your date happy, romantic and full of joy.
6. Colorful Balloons:
Balloons are used in various aspects of life, they symbolically represent one of two things. It also represents many things like justice, happiness, celebration and much more. Balloons are of different color, each color has their own meaning. Balloons take advantage in romantic couple's life too. They mostly use them for decoration purposes, to make their moment more delightful. Mostly couple uses a red heart shaped balloons for decoration. Red color indicates raw power, plan, fervor, intense passion, authority, and bravery. Balloons enhance the appearance of your dating place. They give a romantic look. So include colorful balloons on your date and make it more romantic forever.
7. Sweet Delight Chocolates:
It is another ingredient of any romantic and perfect date. Chocolates play an important role in making the couples more romantic and energetic. Chocolate is good for health, especially for the heart. There are many varieties of chocolates which are available in today's market like dark chocolates, sweet chocolates, Milk chocolates, sugar chocolates and other ones. Chocolates are the best gifts for females because they like them more than males. So, if you are planning for a romantic date, then you should have included some kind of chocolates for your loved one.