One common thing present in every celebration is the balloon decor. Almost everyone agrees that decoration is the main element for a party. For ages, everyone has used balloons for decorations. With changing trends, many creative decors can be done using balloons nowadays. Whether it is a birthday or an anniversary or any festival or so, balloon decorations are always there. Let's understand how even a simple balloon decoration at home can easily create a party-like vibe. So if you are wondering how to decorate room for birthday or any event, balloon decoration is your answer.
Variety & Creativity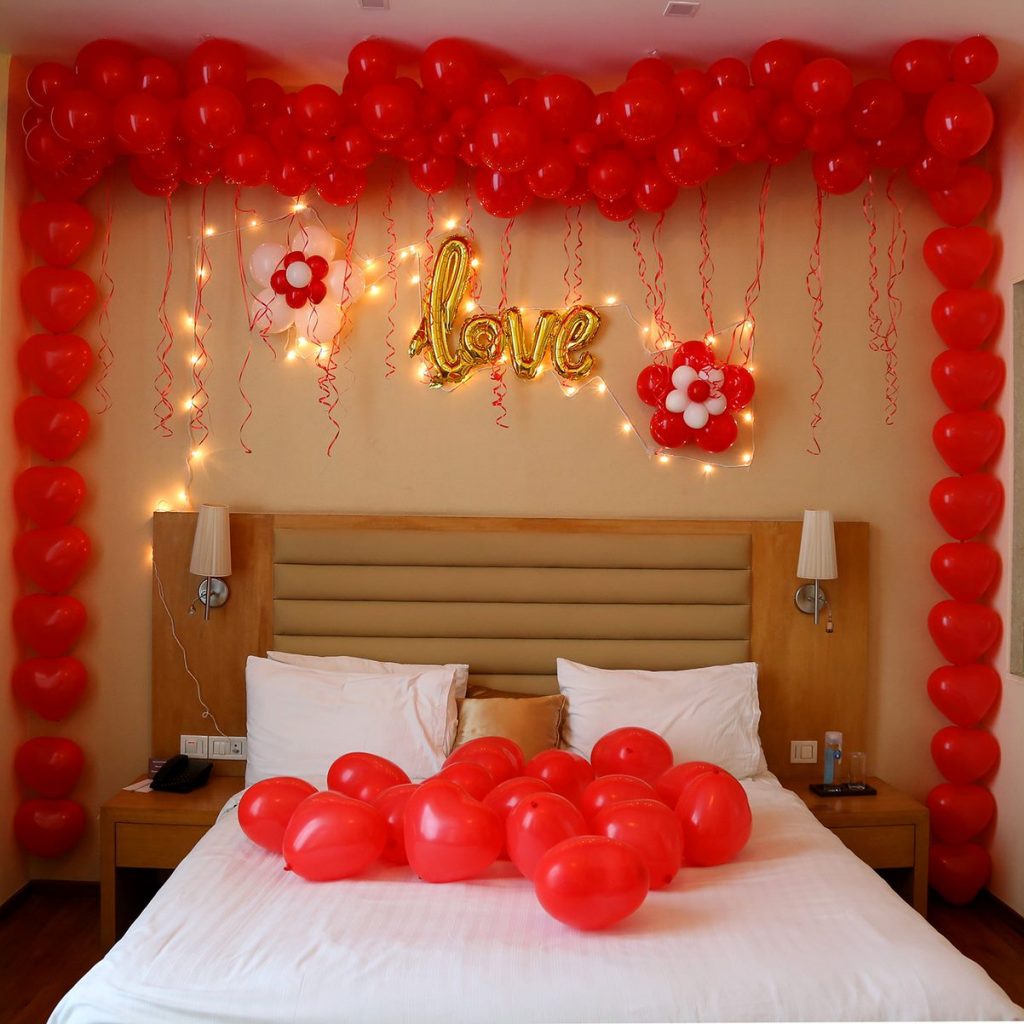 Starting from simple latex balloons that came in trend years back to the latest foil balloons in different shapes, colours a lot of creativity can be done. Not only this, these balloons come in various sizes as per requirement. Nowadays, no decor is complete without heart-shaped, numeric, letter and love balloons. All of these when used together enhance the look of the decor. An amazing anniversary or birthday room decoration can be done easily as there are a variety of balloons available.
Photo booth or Backdrop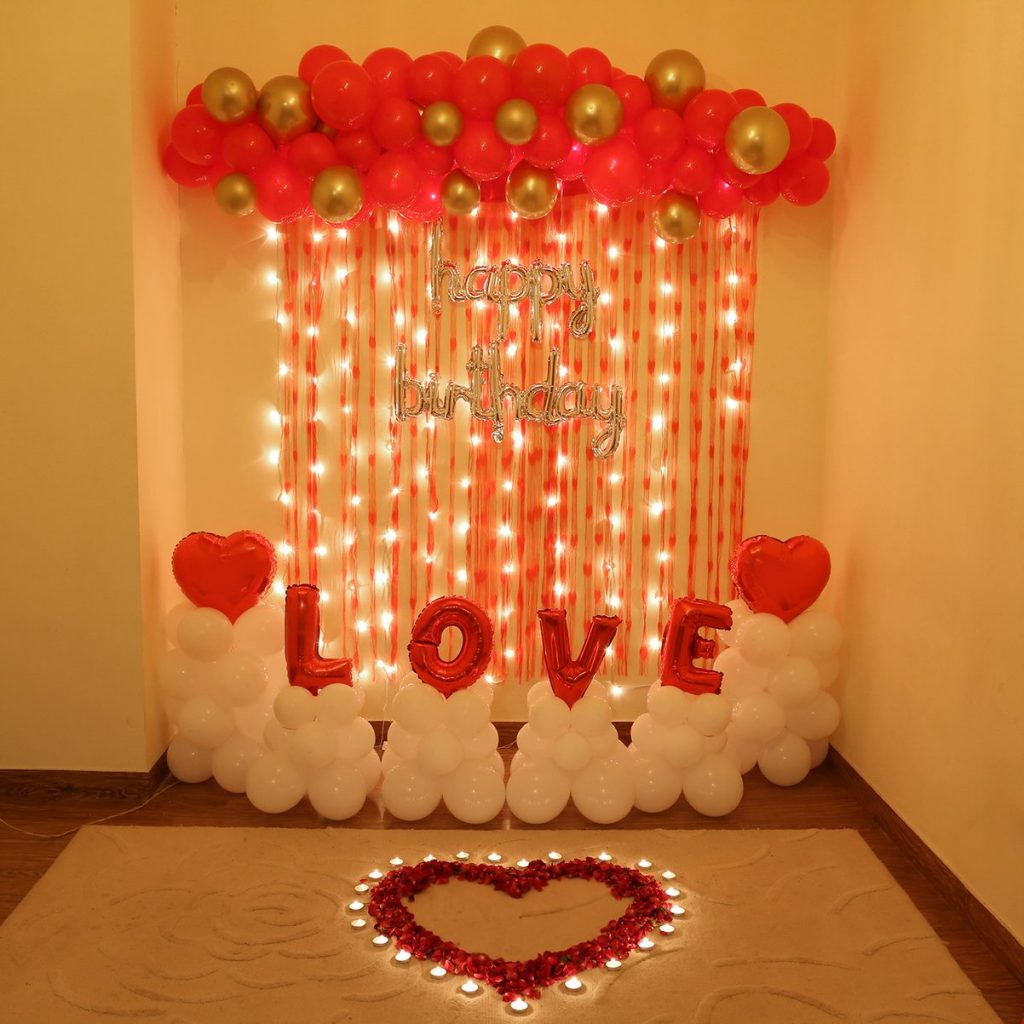 Nowadays, everyone needs a perfect backdrop to click snaps and create memories. Using balloons a wonderful backdrop or a photo booth can be made that can easily catch everyone's attention. One can even set a particular customized theme for a party using balloons. Theme balloon decorations are in trend. 
Affordable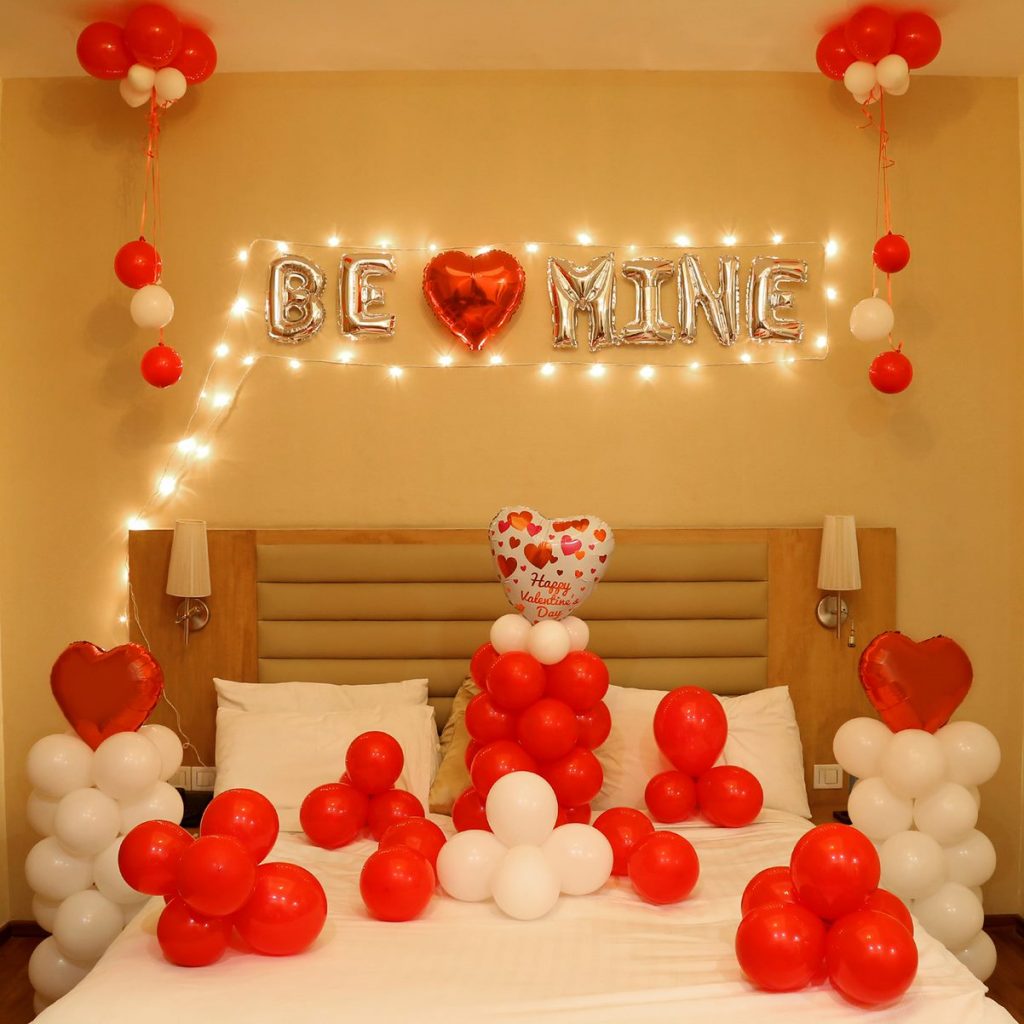 Balloon decorations are not very expensive as compared to fresh flower decorations. But the cost also depends on the type of balloon decor you have chosen. If you are in a mood to spend a limited amount, go for latex balloon decoration at home itself. 
Suitable for any occasion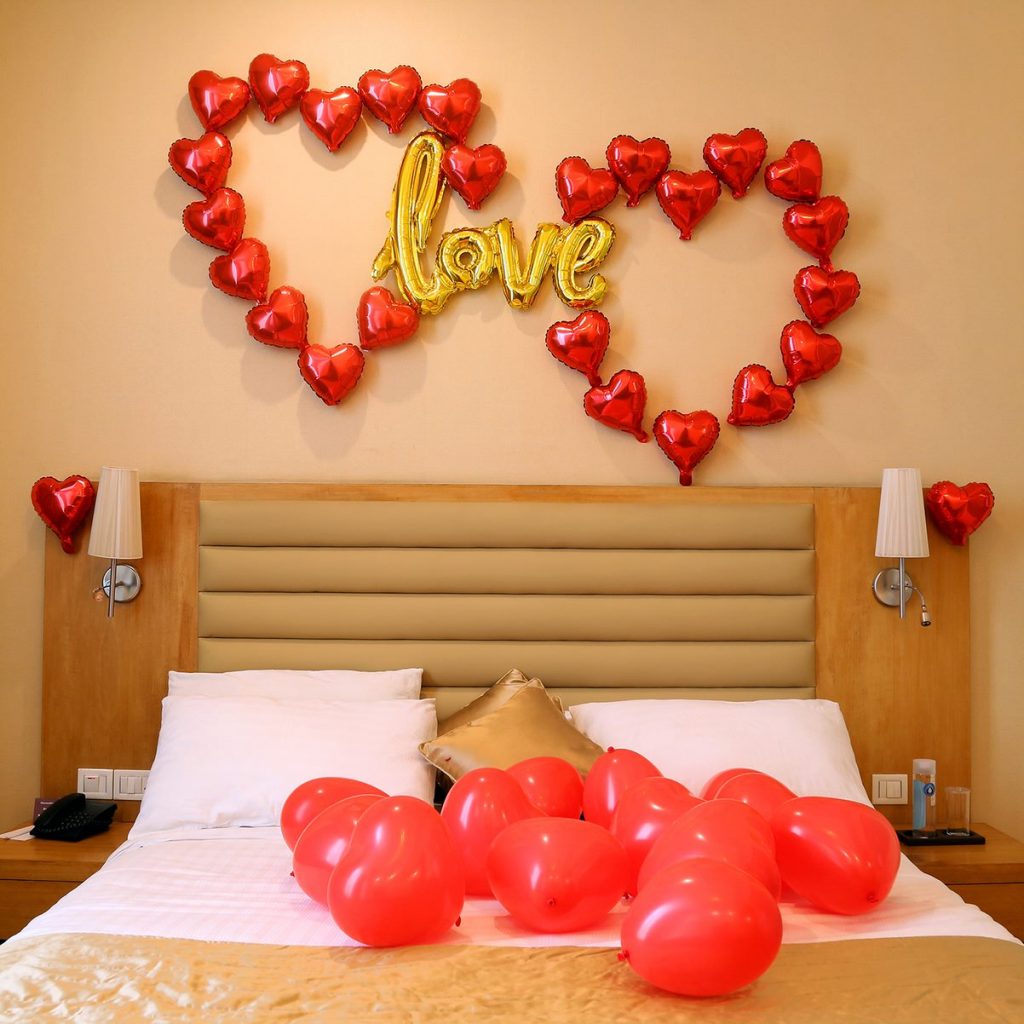 From a kid's first birthday party to a person in the 80's, a balloon decoration works for any age. Whether it's a birthday or a festival like Christmas or a baby shower or so, balloons always make everyone feel good. They catch attention very easily and seeing them makes 1 feel delighted. Balloons work best for birthday decoration, baby shower decoration and anniversary room decoration.